LinkedIn is an excellent social media platform for B2B marketing, networking and business. LinkedIn can be a valuable tool to achieve your goals, whether you are looking to fill a position in your company, network with professionals, or find leads or clients.
This post will discuss everything you want to know about using LinkedIn for business, marketing, and networking. So, let's get started!
Read also: How to Get More Qualified Leads for Your Business
What Is LinkedIn Marketing?
Previously, you could only use LinkedIn for networking, but now it is also a valuable marketing tool. LinkedIn marketing is the process of reaching out to potential customers through LinkedIn's various features and tools, including personal profile, InMail messaging, Sales Navigator, content creation, group marketing, and company pages.
In fact, LinkedIn marketing is an excellent way to promote your B2B company's products and services or find leads or clients. It is a powerful tool that can supercharge your business growth and create brand awareness.
Related article: Best LinkedIn Tactics to Grow Your Company
Small businesses often overlook LinkedIn marketing because the premium tools on the platform are seemingly expensive. But remember that these tools pay for themselves since they can help you get new, high-value clients at a fraction of the cost. What's more, these tools help you take your relationships with prospects to an entirely new level.
Read also: Why You Need Dripify for Small Businesses
Importance of a LinkedIn Marketing Strategy
Is LinkedIn a good platform for business? Well, LinkedIn is the undisputed king of all social media networks when it comes to B2B marketing. In fact, LinkedIn's uses for business come in many different shapes and ways. But you need a LinkedIn marketing strategy to leverage the platform to its fullest potential for your business.
Like any other marketing strategy, a LinkedIn marketing strategy is a blueprint for achieving your goals and objectives on the professional networking platform. It lays out the details and steps of how you will go about achieving your branding and business goals through the platform.
A solid marketing strategy is crucial to promote your business with LinkedIn because it will head your marketing efforts in the right direction. In other words, it is a comprehensive guide you'll refer to whenever you're uncertain about using LinkedIn to market your business, products, or brand.
5 Ways to Get the Best From LinkedIn
LinkedIn provides many tools and features that help you build a strong network. Here are six ways to get the most from LinkedIn:
Optimize Your Profile
LinkedIn SEO will help position you as an industry leader when you appear in search results for keywords related to your field of expertise. But how to use SEO for your LinkedIn profile? The good news is that it's not as complicated as it might sound.
Start by adding relevant keywords to your summary and headline that accurately describe who you are or what you offer. This will help make your profile more visible, attracting industry professionals, leads, or recruiters. Also, post content and use hashtags to make your articles or posts more visible and drive traffic.
Write a Great Summary and Headline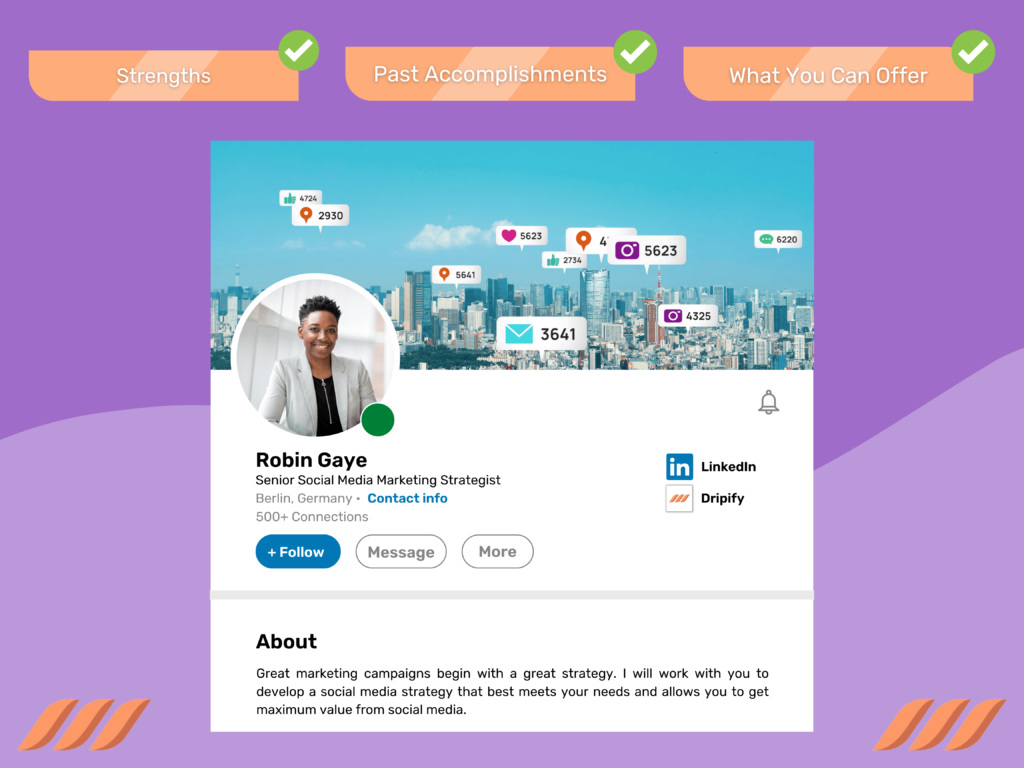 With so many people using LinkedIn nowadays, cutting through the clutter with an excellent first impression is vital. A summary and headline are the two most essential elements of your profile. They should highlight your strengths, past accomplishments, and what you have to offer.
A great summary will help potential employers or clients understand who you are and why they should take the time to connect with you. It also tells them whether or not it's worth reading more about you on your profile page.
Here you will find a LinkedIn summary examples and expert tips.
A well-crafted headline can attract the attention of LinkedIn users. The headline appears at the top of your profile page, so make it catchy! Basically, both of these sections are essential for getting noticed — even if you're not actively looking for a job or lead!
Join Groups That Relate to Your Work or Industry
LinkedIn groups are important because they provide networking opportunities, professional advice, and insights for members. If you want to grow your career, you should join at least two relevant monthly groups.
Plus, you must engage with other group members by posting content and commenting on other members' posts. This will help you build your professional network and establish yourself as an authority in your field.
Upload Presentations and Other Valuable Documents to LinkedIn
LinkedIn is great for uploading and sharing presentations and other documents with your network. The site lets you show off your work and expertise by adding PDF files, Word documents, and PowerPoint presentations.
You can embed documents into your profile for your connections to access and read. By doing so, you'll emerge as an expert in your niche.
List Your Relevant Skills on LinkedIn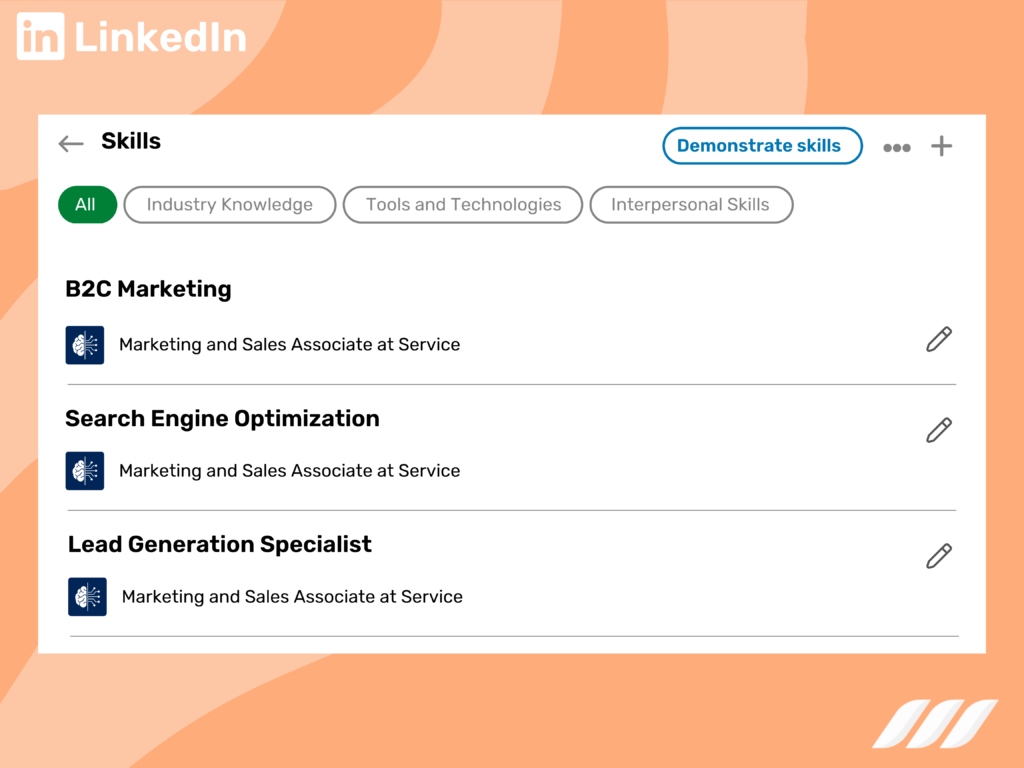 LinkedIn profiles are often used as an online résumé of skills and work experience. One of the major sections of your LinkedIn profile is "Skills." This section should list all your relevant skills for the position you want to apply for.
LinkedIn Marketing Tips to Grow Your Business
With all of LinkedIn's features, knowing where to start and how to grow your business on the network can be tricky. But don't worry, we're here for you!
Here are some important tips to get you started!
Build a Solid Profile
The first step is to set up a LinkedIn account and create a professional profile. So, take time to create a comprehensive profile that highlights everything about you as a professional! This holds true for both a personal profile and company page on LinkedIn. Wondering how to create a LinkedIn account for business? Explore the steps here!
LinkedIn offers many different tools for you to make your profile look professional. You can easily add different custom sections to your profile to make it stand out. These tools can help communicate the value you bring to the table.
Your LinkedIn profile should accurately represent your professional background, from your headline, summary, and skills to your accomplishments, experience, and professional successes.
Build Your Network
Once your profile is up and running, it's time to build your network. In fact, LinkedIn is centered around networking and building relationships. To begin with, you can connect with people you know or have worked with. And you can even connect with people you work with currently, be it your colleagues or clients.
Second, you can visit profiles of people in your industry and send connection requests to those you think can be valuable to your business or profession in the future.
Next up, create and post content on LinkedIn to draw people to your profile and have them send you connection requests. For example, you can create and publish articles and posts directly on the network using LinkedIn's in-built publishing tools. Posting content on LinkedIn will allow you to expand your network and drive more traffic to your profile.
Make Sure Your Profile is Polished
Your profile is one of the first things other people see when they check you out on LinkedIn, so make sure it's polished before publishing it for public viewing!
The most important parts of a profile include a professional headshot, a background photo, a headline, and a professional summary. These initial hooks will make others want to connect with you or read more about you.
Take Advantage of LinkedIn Endorsements
LinkedIn provides a way to have your skills endorsed to boost your credibility. LinkedIn endorsements are also a great way to improve your professional outlook or business outreach on the platform. When you receive an endorsement, it appears on your profile as a badge of honor.
Your connections endorse you for skills they know you have mastered, which can say a lot about your occupational or business approaches. So make sure to add your skills to your profile and learn how to get endorsements on LinkedIn.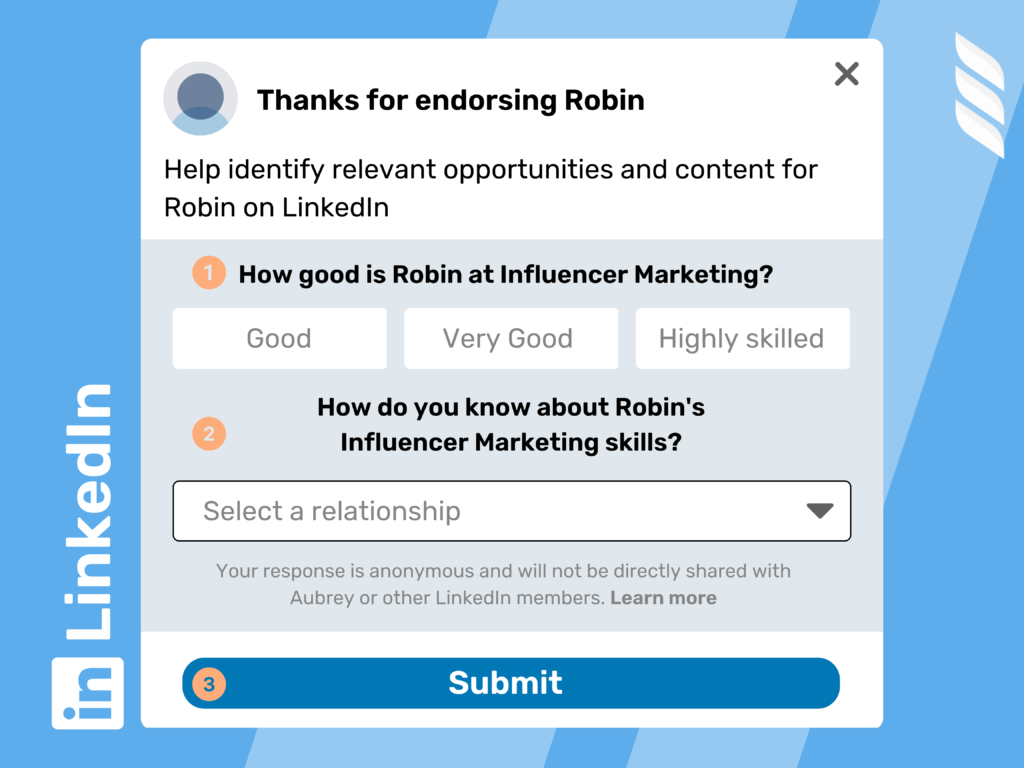 These skills can range from being a proficient speaker, being an expert in using Adobe products, or being familiar with Microsoft Office products. When you get endorsed for a skill, it will be listed under that skill in your profile and show up in search results when someone searches for people who have that skill.
Get LinkedIn Recommendations
One of the best ways to get your LinkedIn profile out there is through LinkedIn recommendations. In fact, recommendations are one of the most compelling elements you can have on your profile. That's because they come from people who know you personally or have worked with you.
You can ask current and past clients, managers, colleagues, or employers to leave recommendations on your LinkedIn profile. These recommendations can go a long way in getting you that dream lead or job.
Create and Share LinkedIn Articles and Posts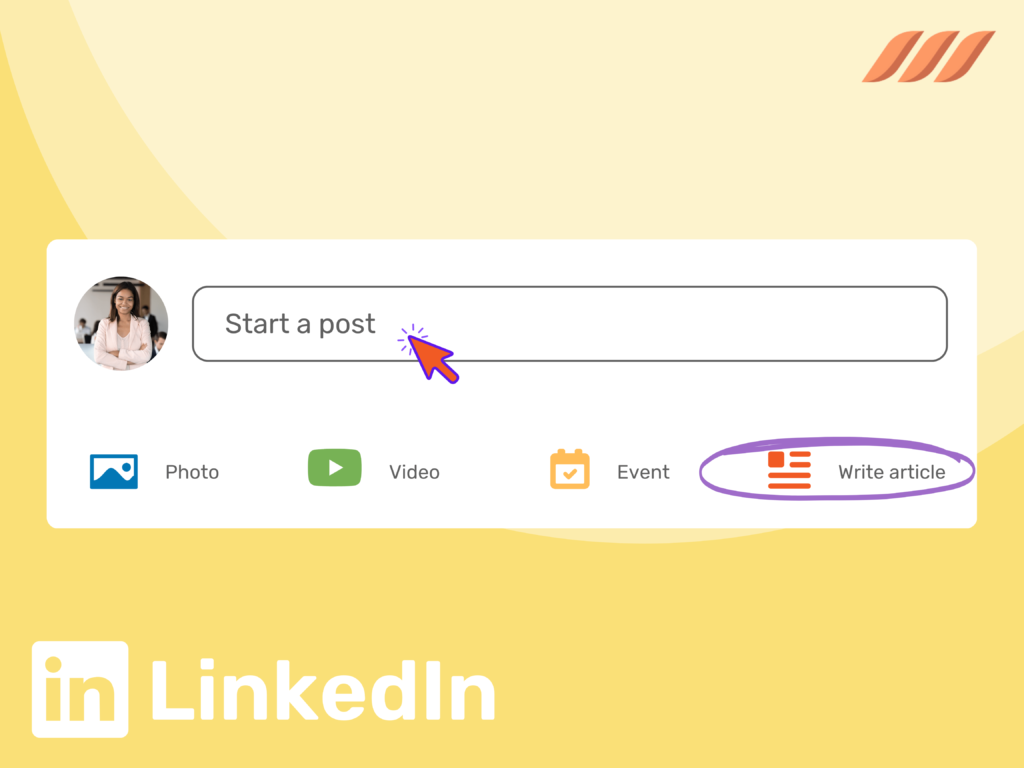 LinkedIn articles and posts are a great way to get your business in front of LinkedIn's 70 million monthly active users. LinkedIn articles and posts get you additional exposure and help expand your reach.
But what type of content should you share? Anything relevant to your industry that is informative or entertaining will work!
For example, if you're in the marketing industry, you could write an article about the importance of digital marketing. Or suppose you're in the construction industry. In that case, it might be more appropriate to write an article or post about choosing a contractor to construct a home.
Engage With Other Professionals on LinkedIn
The key to expanding your LinkedIn network is engagement. LinkedIn is a place for professional audience, so it's essential to be active on the site. It is always a good idea to like, comment on, or share posts published by your connections or industry leaders.
Plus, you can give feedback when someone asks for it by leaving comments whenever you can – it will help the person who posted the question feel validated and appreciated. Who knows, the people you engage with will offer you a career or business opportunity down the line!
Participate in Group Discussions
LinkedIn's group feature is a powerful networking tool to promote your business, share content, and receive valuable feedback. Joining groups will help you build your network and engage with like-minded professionals.
Make sure to participate in group discussions to keep the conversation going. These discussions can be about anything related to your industry or company, so take advantage of this opportunity!
Read also: How to Create a LinkedIn Content Strategy
Use LinkedIn Automation Tools
LinkedIn for business owners is a super valuable way to expedite your company's growth. But did you know that best LinkedIn automation services help business owners save time on the regular tasks on LinkedIn. These third-party tools allow you to put many repetitive and tedious marketing tasks on autopilot.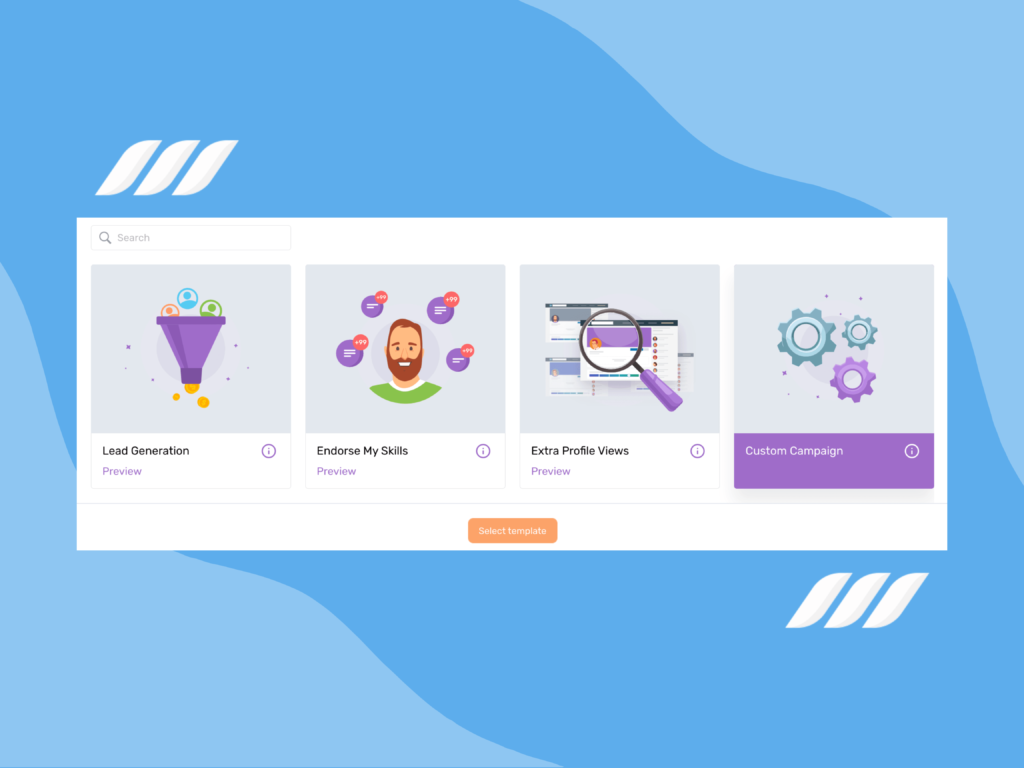 For example, you could use a LinkedIn automation tool to automate activities like profile visits, sending connection requests, sending and responding to messages, and scheduling posts for publishing.
Spotlight Your Services
LinkedIn has introduced a new feature that allows you to highlight your services. This is an excellent tool for small businesses, freelancers, and consultants to market their offerings and draw the attention of potential clients. So, if you want to grow your small business or get new clients, be sure to add and fill the services section to your profile.
Leverage LinkedIn Hashtags
Hashtags are a way for LinkedIn users to search for specific posts and content related to topics. You can make your posts or articles more visible by adding a "hash" symbol before a word or phrase.
For example, if someone wanted to find LinkedIn posts about marketing, they would search "#marketing." Using this hashtag in your post makes it easy for searchers to see your post.
Benefits of Using LinkedIn for Your Business
If you are looking for an effective way to grow your business, look no further than LinkedIn. It's not only an excellent platform to expand your professional circle, but it also provides you with the tools necessary to promote your business.
Here are some reasons why you should be using LinkedIn for business:
Expand Your Network
One of the best benefits of LinkedIn is that it provides you with a network of potential customers. LinkedIn has over 900 million members, so if you want to expand your network and tap into a massive pool of potential clients, this is the best platform for you.
Promote Your Products or Services
LinkedIn provides innovative tools to promote your products or services. For example, you can promote your products or services through targeted LinkedIn ads, content marketing, lead generation, and more methods.
You also can write sponsored posts or articles that appear on other LinkedIn users' feeds, allowing for higher visibility than just using LinkedIn's ads. These sponsored posts and articles allow you to include links back to your website or social media accounts, which helps you grow your audience and boost sales.
Read also: Why You Need Dripify for Sales Teams
Connect With Leads and Decision Makers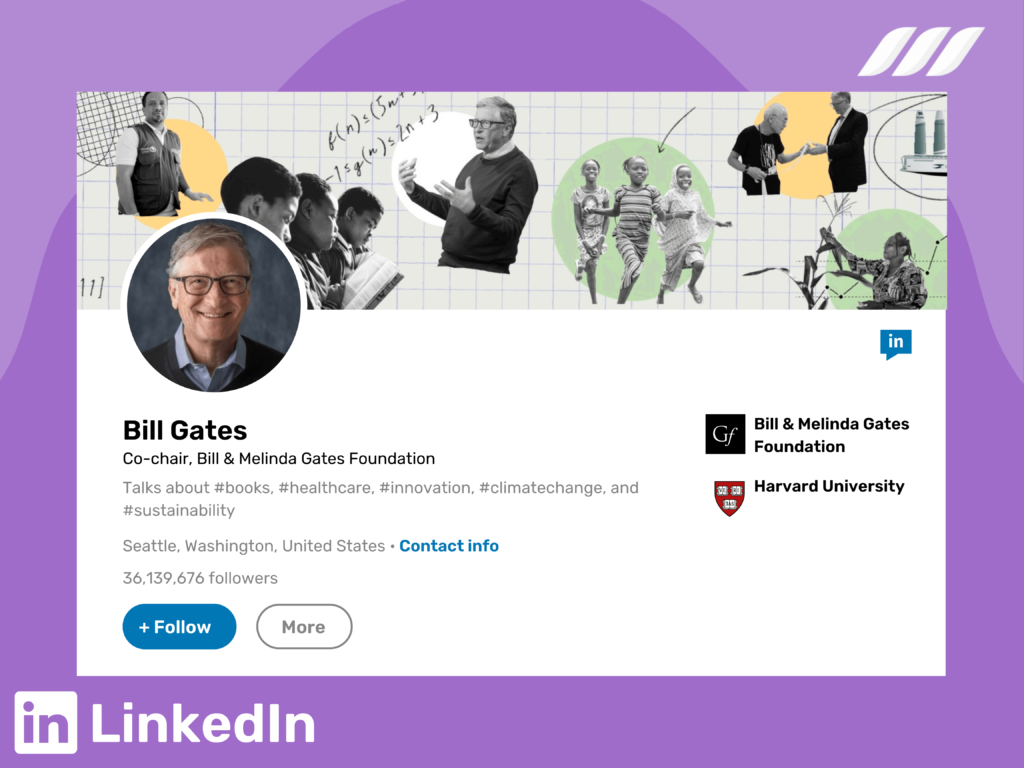 LinkedIn provides the perfect forum for making new connections and building relationships with leads. You can connect with prospects and decision-makers, as well as people you already know.
There are also groups on LinkedIn where you can share expertise and ideas within a specific niche, such as your industry or area of expertise. This also helps you to nurture relationships with leads and decision-makers.
Hire Employees for Your Business
LinkedIn is a valuable tool that can assist you in finding the perfect employees for your business. The best part is that the platform has an intuitive and powerful search engine to help you find the best candidates for any position fast and at a fraction of the cost.
You can tap into the database using a LinkedIn recruiter account and contact potential hires with job opportunities. It's just like using a database of resumes and searching through them without sorting through all the clutter.
Plus, as a business owner, you'll be able to post jobs directly from your company's profile page. When job seekers run their searches, they'll see your company as an active provider.
Relate article: Why You Need Dripify for Recruiters
Generate Leads and Drive Conversions
As mentioned earlier, LinkedIn is an excellent tool for B2B lead generation. With LinkedIn, you can create a personal or business profile and generate leads.
Tools like Sales Navigator and LinkedIn InMail make it super easy to reach out to leads or potential customers with targeted messaging.
You can strategically target specific companies or decision-makers at those companies to generate leads.
Using LinkedIn as part of an integrated marketing campaign is also possible. You can drive traffic back to your site and promote your products and services by linking your company's website to your LinkedIn profile.
Read also: Why You Need Dripify for Marketing Agencies