Supercharge Lead Generation on LinkedIn
with Dripify
The multifunctional LinkedIn automation tool designed to help your sales team improve LinkedIn prospecting and close more deals — all on complete autopilot
No credit card required. No software to install
LinkedIn autopilot that works while you sleep
Generating leads on LinkedIn has never been easier! Close deals on LinkedIn even when your laptop or PC is switched off since Dripify provides complete automation and works in a cloud. Set your own sales funnel in minutes and let the software do the job for you
Learn more
Integrate with the tools you already use
Connect Dripify with 1000+ software like Google Sheets, Hubspot CRM, Zoho, SalesForce, Asana and more through Zapier with just a few clicks
See all features
Advanced algorithm to keep your LinkedIn account safe
Once a new user starts a free trial with Dripify, they get a unique IP-address from their local region assigned to their account. In addition to human behavior simulation, cloud-based performance and activity control features, LinkedIn prospecting with Dripify becomes completely safe and secure
Learn more
Drip campaigns

Daily limits

Advanced analytics

Complete performance automation

A/B testing campaigns

Personal inbox

Zapier integration

Leads data export into CSV

Team management

Activity control

Personal account manager
Basic
$59/mo
Compatible with
+ Premium + Sales Navigator
Most popular
Pro
$79/mo
Compatible with
+ Premium + Sales Navigator
Advanced
$99/mo
Compatible with
+ Premium + Sales Navigator + Recruiter
Basic
$39/mo
Compatible with
+ Premium + Sales Navigator
Most popular
Pro
$59/mo
Compatible with
+ Premium + Sales Navigator
Advanced
$79/mo
Compatible with
+ Premium + Sales Navigator + Recruiter
"Fantastic software for LinkedIn! Saves us a huge amount of time and we're super happy with it. It's a massive time saver!"
Kevin Koskella
Founder at Work Hero
"An essential software for everyone with Sales Navigator, Recruiter or any other premium LinkedIn profile. I've onboarded my entire team and can see their campaigns and control everything from my end. Amazing experience so far!"
Michael Bogner
Founder and CEO at Perspective
"Phenomenal tool that saves time and does lead generation on LinkedIn instead of you. The cost is minimal in comparison to the level of business it can generate."
Christian Vermeulen
Head of Sales at HHS
"Very impressive. I am a big fan of automation and Dripify is exactly what I was looking for. I have experience with other LinkedIn automation software and chrome extensions, but this one is truly superb."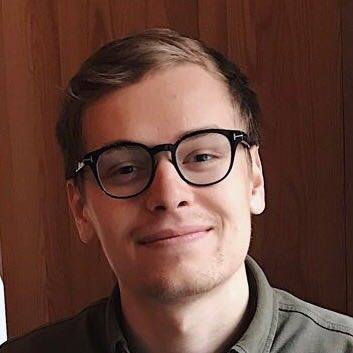 Andrew Kozic
CEO and Founder at Perfomante
"I've used Dripify for just a few days so far and love it! The interface is great and intuitive. Another great thing is customer support."
Victoria Dallas
CMO at Appocalypsis
"Having a great time using Dripify. I tried other LinkedIn automation tools like Linked Helper and Dux-Soup, but this software is just another level. I am on a free trial now, but ready to sign up once it's over."
Jennifer Gasenko
Marketing Director at Restream
"Such a great tool. I've literally added over 200 connections in a single week and closed a few deals so far."
Anna McGee
Sales Director at LuxuryTravel
"I can't thank you guys enough. I've started getting nice results from LinkedIn and ready to invite my team members to join the tool now. Very clean and helpful."
Rob Quinn
Business Coach and Consultant
"Love this software and honestly, I cannot imagine working on LinkedIn without it anymore. I offer LinkedIn sales solutions to my clients and Dripify has become a great helper for me. Customer service is also fantastic."
Angelina Shalim
Director of Recruiting at GlobalRecruit
Frequently Asked Questions
Dripify is an advanced LinkedIn automation platform for marketers and sales teams for effective prospecting, lead generation, and business development.
How does Dripify differ from Linked Helper or other LinkedIn automation tools?
Dripify is not just another LinkedIn automation tool that helps automate repetitive tasks on LinkedIn. Dripify takes prospecting on LinkedIn to the next level allowing to create completely automated and highly personalized drip campaigns using a variety of LinkedIn actions, delays, and smart conditions, analyze the performance of your campaigns, onboard team members and watch their daily activity, respond to new messages from your leads without leaving Dripify and much more!
What is a drip campaign in Dripify? How does it work?
Drip campaign in Dripify is a sequence of automated LinkedIn actions you can either select from our templates or create from scratch.
As an example, you can create the following campaign:
Send a connection request:
> if not accepted within 48 hours: follow the lead – endorse a few skills – like content – withdraw if not accepted within 30 days
> if accepted: send a message – endorse skills – send another message if no response – send a final message if no response
You can set delays between actions and choose smart conditions to make your campaign run exactly as you wish.
Do I need to keep my browser and laptop open while Dripify is up and running?
No, you don't. Dripify is a complete autopilot for LinkedIn that works even if you close your browser and switch off your laptop.
How Dripify makes automated messages look like manually typed?
We hate spam as much as you do, therefore our goal is to make sure your messages look 100% personalized and natural. For that reason, you can use 20+ variables in your messages and connection request notes.
Can I use Dripify with many LinkedIn accounts?
Absolutely. Our LinkedIn automation software is designed to let you switch from one LinkedIn account to another quickly and easily.
Is there any limit in regards to the number of connection requests or messages I can send with Dripify?
For safety reasons, you cannot send more than 50 connection requests and 150 messages per day.
Sure! Dripify is great for teamwork, thus you can onboard your colleagues with just a few clicks and then observe their performance from your control panel.
How can I ensure my LinkedIn account won't get blocked?
Dripify is undoubtedly one of the safest automation platforms since it combines a huge number of safety measures implemented for your account security including human behavior simulation, cloud-based performance, unique IP-access and Activity Control, a premium safety feature that ensures your LinkedIn account won't get flagged by the LinkedIn's monitoring system for excessive activity and may automatically adjust your daily processing limits as per feedback it receives from LinkedIn.
Learn more about all safety measures here.
Can I intergate Dripify with my CRM?
Dripify can be easily connected to 2,000+ software including Hubspot, SalesForce, Zoho CRM,  Asana, Google Sheets through Zapier integration.