Advanced
LinkedIn Analytics
Evaluate your overall LinkedIn performance by viewing detailed LinkedIn stats and metrics including LinkedIn engagement rate, profile usage statistics, campaign activity – all from your control panel
No credit card required. No software to install
1
Watch Daily Usage Stats
Keep track of the number of LinkedIn actions you perform each day and get immediate notifications on new connection requests, unread messages from leads, and profile views
2
Observe Recent Activity
Not sure what's happening with your LinkedIn profile? Review the timeline of recent LinkedIn actions performed by Dripify and control your LinkedIn activity on your main LinkedIn analytics page
3
View Campaign Performance
Evaluate the performance of your Dripify campaigns in your detailed LinkedIn report, watch invitation acceptance rate, response rate, and other crucial metrics, and compare these stats with the previous time period
"Fantastic software for LinkedIn! Saves us a huge amount of time and we're super happy with it. It's a massive time saver!"
Kevin Koskella
Founder at Work Hero
"An essential software for everyone with Sales Navigator, Recruiter or any other premium LinkedIn profile. I've onboarded my entire team and can see their campaigns and control everything from my end. Amazing experience so far!"
Michael Bogner
Founder and CEO at Perspective
"Phenomenal tool that saves time and does lead generation on LinkedIn instead of you. The cost is minimal in comparison to the level of business it can generate."
Christian Vermeulen
Head of Sales at HHS
"Very impressive. I am a big fan of automation and Dripify is exactly what I was looking for. I have experience with other LinkedIn automation software and chrome extensions, but this one is truly superb."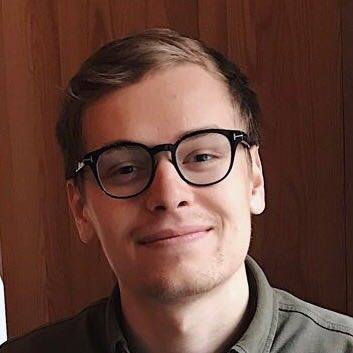 Andrew Kozic
CEO and Founder at Perfomante
"I've used Dripify for just a few days so far and love it! The interface is great and intuitive. Another great thing is customer support."
Victoria Dallas
CMO at Appocalypsis
"Having a great time using Dripify. I tried other LinkedIn automation tools like Linked Helper and Dux-Soup, but this software is just another level. I am on a free trial now, but ready to sign up once it's over."
Jennifer Gasenko
Marketing Director at Restream
"Such a great tool. I've literally added over 200 connections in a single week and closed a few deals so far."
Anna McGee
Sales Director at LuxuryTravel
"I can't thank you guys enough. I've started getting nice results from LinkedIn and ready to invite my team members to join the tool now. Very clean and helpful."
Rob Quinn
Business Coach and Consultant
"Love this software and honestly, I cannot imagine working on LinkedIn without it anymore. I offer LinkedIn sales solutions to my clients and Dripify has become a great helper for me. Customer service is also fantastic."
Angelina Shalim
Director of Recruiting at GlobalRecruit
See all reviews
Frequently Asked Questions
What pricing plan should I select to access LinkedIn analytics page?
We know how important it is for businesses to track and analyze their LinkedIn engagement rate and other important statistics. 
Because of this, all users, regardless of which pricing plan they choose, will have full access to our advanced LinkedIn analytics tools. This means complete access to all the key features, including LinkedIn daily usage stats, recent activity, and marketing campaign performance. 
You can find out more about how to access and analyze metrics and stats by watching this short video tutorial.
Can I export my LinkedIn statistics with Dripify?
Sure! If you want to export your LinkedIn metrics and campaign performance, you can extract a detailed report from your control panel. 
In addition, our LinkedIn analytics tools allow you to export your LinkedIn daily stats along with conversion rates directly from the dashboard page in your Dripify account. 
What's the best way to see my LinkedIn lead generation campaigns are effective?
If you want to see how effective your LinkedIn lead generation campaigns are, Dripify has a number of features to help you do this. 
We recommend watching your LinkedIn usage statistics, as well as your conversion (acceptance and response) rates to see what your LinkedIn engagement rate looks like. 
You can also do A/B testing to see which of your campaigns is the most effective. Then, you can simply kill the one with the worst results. 
Additionally, you should try out multiple message templates and use personalization variables such as first and last name, location, company name, title, and more. This ensures your messages don't look spammy and convert better. 
Can I compare my LinkedIn performance with the previous time period?
Yes, you absolutely can. If you want to compare key LinkedIn marketing statistics from two different time periods, you can do this by generating a comparison report. 
Simply go to your LinkedIn analytics page on Dripify, select the period you want to compare and check the comparison report with your main LinkedIn stats. 
You can use the statistics on the report to see how your conversion rates have changed over the specified time periods. 
How can I access the analytics page of my team members?
If you want to view LinkedIn user statistics of different team members, this information can be accessed very easily on your Dripify account. 
To find the LinkedIn marketing statistics of a team member, first, go to "Team", then select the team member you want to check metrics for. 
On this analytics page, you will be able to view their campaign stats with conversion rates, a detailed LinkedIn performance chart with daily activity, their main LinkedIn profile numbers, and more. 
What does "Pending invites sent" in LinkedIn statistics of my team members mean?
When checking the LinkedIn statistics of your team members, there will be a certain number of "pending invites sent". 
This shows you how many LinkedIn connection requests have been sent but haven't been accepted or declined by the recipient yet – thus, they will show as pending. 
It's important to make sure you don't have more than 800 LinkedIn invitations pending at any one time, as this might affect your ability to connect on LinkedIn.