Why choose

Dripify over Dux-Soup?

In this detailed report, we'll compare Dux-Soup vs. Dripify based on feature analysis, pricing, customer service, and safety
Supercharge your LinkedIn prospecting
with Dripify
No credit card required. No software to install
Dripify Is More Advanced in Terms of LinkedIn Automation
LinkedIn automation is the best way to boost your productivity on the network as it allows you to put many repetitive tasks like profile visits, connection requests, skills endorsements, and much more on autopilot. For B2B sales professionals and recruiters, a good LinkedIn automation tool is no longer an option but a necessity. A reliable automation tool will relieve you of many manual, daunting tasks that generally take a greater chunk of your time.
But what is the best automation tool for LinkedIn, you ask! While LinkedIn automation comes with many benefits, not all of the tools for this purpose are created equal. Run a quick search for LinkedIn automation software on Google, and you'll be overwhelmed with the results.
It is crucial to pick the right solution as the wrong one may compromise your account safety and even get you banned from LinkedIn. Also, you want a tool that isn't only safe for use but also more powerful and packed with advanced features.
Dripify is a highly advanced LinkedIn automation tool available on the market today; yes, more advanced than Dux Soup. No, we're not blowing our own trumpet just because it is our very own product. We have very solid reasons to back our claim, with your account safety and the rich and advanced features taking the top spots.
So, let's discuss and compare Dux-Soup to the Dripify LinkedIn automation tool in more detail. Finally, we'll lay down the reasons you should switch from Dux-Soup.
Dux-Soup
There's no doubt that Dux-Soup is one of the leading LinkedIn automation tools out there. But since this LinkedIn automation tool was, in essence, created for beginners, you may want to use a Dux-Soup alternative like Dripify that comes packed with more advanced features.
Dux-Soup Features
Using Dux-Soup, you can scan and visit profiles and send out connection requests – all in autopilot mode. Plus, you can segment your target audience by using the automated tagging feature. Also, Dux-Soup allows you to automate InMail activities, skills endorsements, messaging your first-degree connections, and responding to invitations.
Besides engaging with your prospects on LinkedIn, Dux Soup allows you to design customized drip campaigns and send personalized messages. You can create and launch your prospecting campaigns right within the CRM software. On top of that, you may want to export your LinkedIn contacts to Dux-Soup and build a robust database that you can use for outreach campaigns outside of LinkedIn.
These features of Dux Soup sound so cool, don't they? They sure do, but what if we tell you that you can get all of these LinkedIn automation features plus more advanced features in Dripify? Yes, you read that right.
Dripify offers more existing and beneficial LinkedIn automation features in addition to the ones available in Dux-Soup. But before we walk you through those features, let's have a look at the pros and cons of Dux-Soup.
Pros and Cons of Dux-Soup
Dux-Soup is a versatile solution, but like most other automation products out there, it comes with both pros and cons. Some features are helpful while others aren't.
Dux Soup Pros
Dux-Soup connects you with prospects and converts them into customers faster. Using this tool, you can automate tasks like visiting profiles of your prospects and sending them connection requests and messages. Dux-Soup generates leads that might otherwise go unnoticed when you do manual prospecting.
You can personalize Dux-Soup to suit your needs. It also allows you to automatically filter and engage with prospects. This ensures you connect on common grounds and saves time for both parties. You can even download profiles of your LinkedIn contacts, besides organizing your leads and communication with tags and notes.
This automation tool saves you time and energy by letting you automate the process of scanning and visiting profiles and sending messages. Plus, it connects you with only those candidates that qualify as leads and meet your requirements.
Dux-Soup provides excellent customer service. Their customer service representatives are helpful, friendly, and highly responsive. You can always reach out to their customer service through email, chat, or phone call.
Dux Soup Cons
Dux-Soup helps with prospecting and lead generation, but many users have complained about slow connection and prolonged page load time. This lagging can be a costly tradeoff since you want the software that saves you time and energy. Plus, it can be pretty irritating to most people because it disrupts your overall experience and satisfaction.
It takes quite some time to get used to the software's UI. But many people think Dux-Soup is not very user-friendly as it is pretty challenging to get started with. You can use the resources and tutorials available on their website to overcome this problem to a good extent.
LinkedIn blocked many Dux-Soup users from its platform because the excessive automation violated the network's TOS. This may also result from the lack of safety features built into the software.
Dux-Soup lacks more advanced features that are otherwise available in other products like Dripify. As such, it is considered a LinkedIn automation tool for beginners.
These cons provide enough reasons for you to switch to one of the more reliable and advanced Dux Soup alternatives like Dripify.
How to Use Dux-Soup
To begin with, make sure to install Dux-Soup Chrome extension to your browser. Also, you'd need the Pro or Turbo versions to access the full features of the software.
The next step is to create a content workflow for your prospects and then use it to screen your leads.
Here're the typical steps you'll have to follow for the Dux-Soup automation workflow:
1. Identify and define your target audience.
2. Make a list of your target LinkedIn profiles.
3. Send customized messages to connect with your leads.
4. Send messages to your first-degree connection.
The best way to identify your leads is by using Dux-Soup to scan through LinkedIn profiles. You can do this via the LinkedIn search bar, LinkedIn groups, or the Dux-Soup X-Ray tool.
Once you have a list of your target profiles ready, simply follow the steps given below to send automated messages:
Load the list of your first-degree connections.
Open the Dux-Soup Chrome extension>>Actions tab and enable the customized messages feature.
Write your message and then go back to your LinkedIn page.
Choose Visit Profiles from the drop-down menu and sit back. Dux-Soup will begin to visit your first-degree connections' profiles and send them your message.
For auto-tagging, head over to your Dux-Soup CRM>> Actions tab and enable tagging.
Want to download your auto profile visit or scan data in a CSV file? Head over to the LinkedIn page and hit the Download Data tab.
Dux-Soup regularly issues detailed guides and tutorials on its website regarding the use of its features. You can visit their website to explore the steps to use other features of the software.
Dux-Soup Pricing
Dux-soup's price starts at $0 for the free, limited version. The Pro Dux is priced at $11.25 per month, whereas the Turbo Dux comes at $41.25 a month. These are individual packages billed annually. It also offers monthly billing options under these tiers at higher prices.
You can also opt for the Team or Agency packages. These options are available at pretty higher prices. Visit the Dux-Soup pricing page to explore the latest packages and prices.
Why Switch From Dux-Soup to Dripify?
Dux-Soup is indeed one of the best LinkedIn automation tools, but as stated earlier, there're very solid and convincing reasons why you should consider switching to LinkedIn Dripify.
When looking for a LinkedIn bot, you want a solution that offers you rich and advanced features and one that is safe for your LinkedIn account. Plus, you want a tool that is more user-friendly and doesn't waste your time and money.
We have developed Dripify with all of the above factors in mind. Read on to know why you should switch from Dux-Soup to Dripify:
Why Dripify is Better Than Dux-Soup
We have incorporated all the best features of any robust LinkedIn automation tool, including Dux-Soup, into Dripify. Our next-generation automation tool already includes all the features of Dux-Soup that we explained above, so we'd not want to repeat all the information here. On top of all those features, Dripify LinkedIn automation software comes loaded with other excellent benefits and more advanced features.
Check out our Dux-Soup vs Dripify comparison report table below, and you're sure to switch to Dripify right now. From LinkedIn automation's key features and actions to team management and analytics to safety and security, Dripify LinkedIn automation CRM takes the lead over Dux-Soup in every aspect. 
Dripify is exceptionally powerful and advanced in terms of features, which ultimately translates to:
1. Higher acceptance rates: With a 92% acceptance rate on average, Dripify is sure to take your LinkedIn lead generation to the next level. Simply switch your LinkedIn account on autopilot and let Dripify follow, like, and view even profiles that usually disregard your connection requests. The invitation note incorporates more than fifteen factors for enhanced customization and A/B testing.
2. Exceptional message response rate: Dripify users get an average of 55% responses to their messages. We have made that possible with our leads warm-up action that incorporates automatically viewing, liking, endorsing, and following before activating your lead generation strategy. Plus, Dripify uses the Message Viewed, and Message Replied triggers and boost message adaptation with more than 15 key actors.
3. Record conversion rates: At an average of 94%, Dripify leads all LinkedIn automation tools in terms of conversion rates. Thanks to the advanced campaign creation features, multiple A/B testing options, message alerts, and more powerful elements built into the software, you can now close deals you've never imagined with other automation tools.
Dux-Soup vs Dripify
Review full LinkedIn automation comparison report
| | | |
| --- | --- | --- |
| | | |
| Free trial | 7 days | 7 days |
| Standard plan cost | 39$ / month | 14.99$ / month |
| Web access | | |
| Compatibility with LinkedIn accounts | Free, Premium, Sales Navigator and Recruiter Lite | Free and Sales Navigator |
| Complete performance automation | | |
| Advanced analytics | | |
| Leads export / import | | |
| Email campaign sequences | | |
| A/B testing | | |
| In-built messenger | | |
| Zapier integration | | |
| 24/7 customer support | | |
| | | |
| --- | --- | --- |
| LinkedIn Actions Available in Campaigns | | |
| Auto connect | | |
| Bulk message | | |
| Auto view profile | | |
| Auto endorse skills | | |
| Auto like content | | |
| Auto follow | | |
| Auto withdraw connections | | |
| | | |
| --- | --- | --- |
| Team Management | | |
| Quick onboarding | | |
| Ability to assign roles | | |
| Team performance tracking | | |
| Reports on each team member | | |
| Upgrade members in bulk | | |
| | | |
| --- | --- | --- |
| Analytics | | |
| Overall account activity | | |
| Campaign stats | | |
| Acceptance & response rates | | |
| Recent actions tracker | | |
| Detailed campaign performance overview | | |
| Comparison with previous period | | |
| Advanced team analytics | | |
| | | |
| --- | --- | --- |
| Safety & Security | | |
| Random delays | | |
| Human behavior simulation | | |
| Daily processing limits | | |
| Local unique IP address provision | | |
| Activity control © | | |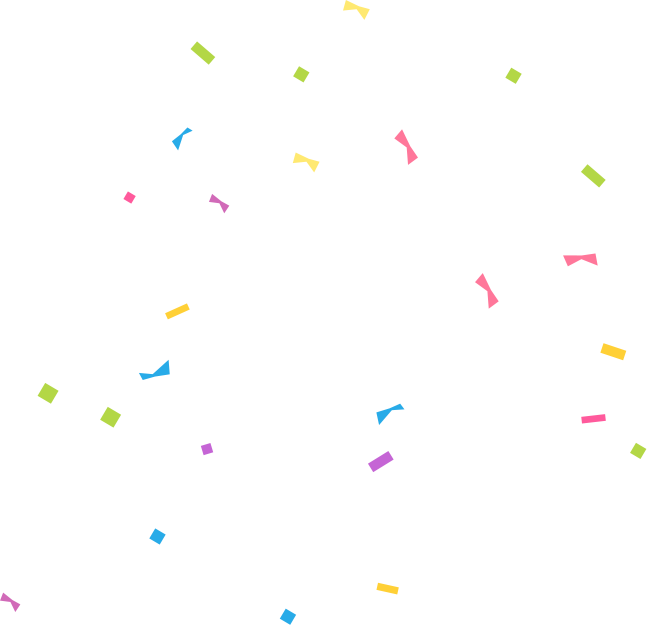 Final score
34 : 11
Using Dripify shows better results
over Dux Soup
Based on long-term usage on 10+ LinkedIn accounts with different subscription plans
82%
Invite Acceptance Rate
Dripify shows better acceptance rate since allows to:
Auto follow, Like or View profiles of those who ignore your connection requests
Use more than 15 variables in the invitation note to improve personalization
A/B test connection request notes
55%
Message Response Rate
Dripify users show better response rate since they can:
Warm leads up by Auto Endorsing, Viewing, Liking and Following prior to sending sales messages
Use "Message viewed" and "Message replied" triggers
Improve message template personalization by using 15+ variables
94%
Overall Conversion Rate
Dripify shows better conversion rate over Dux Soup since users can:
Access advanced campaign building features
Close deals faster by getting alerts on new messages from your leads and responding without leaving Dripify
A/B test campaigns and watch detailed performance analytics
FAQ
No, Dux-Soup is not banned, but the excessive automation features in this tool and using it carelessly can get you in trouble with LinkedIn. The social media platform may suspend or even delete your account if you're not careful with using Dux-Soup. Other than that, Dux-Soup is not illegal, and no authority can arrest or fine you for using this product.
No, LinkedIn doesn't approve any external automation tool, including Dux-Soup.
Yes, Dux-Soup gives you the option of direct integration with HubSpot CRM. If you're a HubSpot user, you can automate your LinkedIn activities from inside the Dux-Soup CRM software.
Yes, Dux-Soup is a Chrome extension. On the other hand, Dripify is a cloud-based web application that does not require you to add extensions or plugins or download and install files.
Yes, Dux-Soup works with Sales Navigator just as it works with your regular LinkedIn account.
"Fantastic software for LinkedIn! Saves us a huge amount of time and we're super happy with it. It's a massive time saver!"
Kevin Koskella
Founder at Work Hero
"An essential software for everyone with Sales Navigator, Recruiter or any other premium LinkedIn profile. I've onboarded my entire team and can see their campaigns and control everything from my end. Amazing experience so far!"
Michael Bogner
Founder and CEO at Perspective
"Phenomenal tool that saves time and does lead generation on LinkedIn instead of you. The cost is minimal in comparison to the level of business it can generate."
Christian Vermeulen
Head of Sales at HHS
"Very impressive. I am a big fan of automation and Dripify is exactly what I was looking for. I have experience with other LinkedIn automation software and chrome extensions, but this one is truly superb."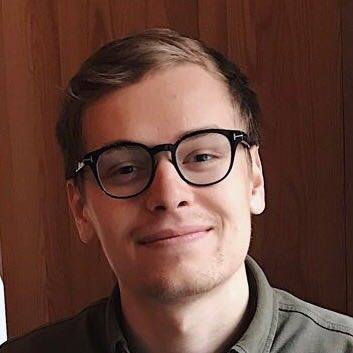 Andrew Kozic
CEO and Founder at Perfomante
"I was amazed at how easy it was to set up a campaign and have it running in just a few steps. Being able to have it run on autopilot while my computer is in sleep mode is another plus!"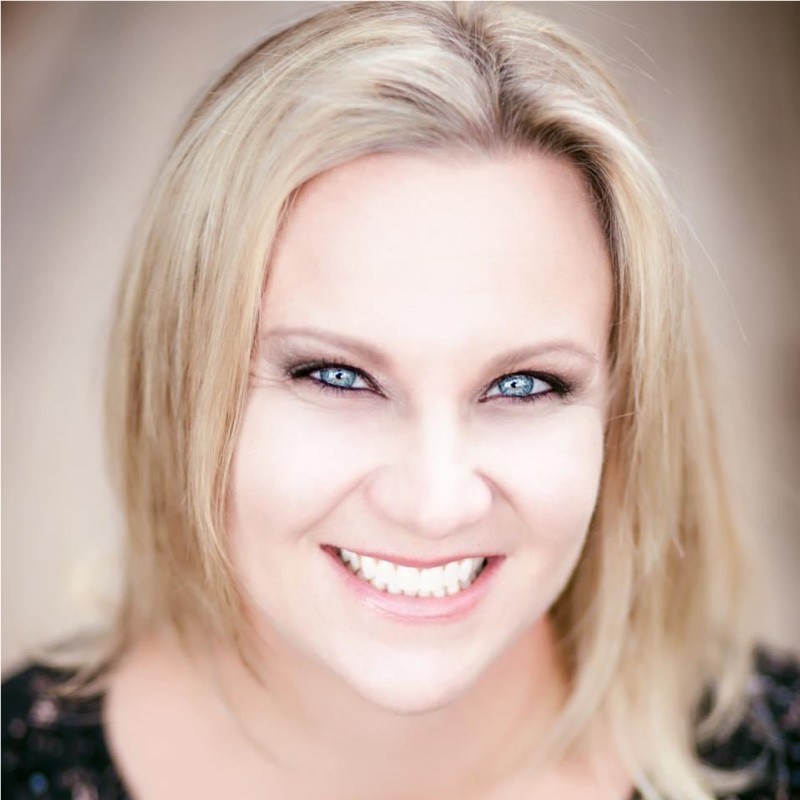 Jill Keller
CEO at Don't Be the System
"Having a great time using Dripify. I tried other LinkedIn automation tools like Linked Helper and Dux-Soup, but this software is just another level. I am on a free trial now, but ready to sign up once it's over."
Jennifer Gasenko
Marketing Director at Restream
"Such a great tool. I've literally added over 200 connections in a single week and closed a few deals so far."
Anna McGee
Sales Director at LuxuryTravel
"I can't thank you guys enough. I've started getting nice results from LinkedIn and ready to invite my team members to join the tool now. Very clean and helpful."
Rob Quinn
Business Coach and Consultant
"Love this software and honestly, I cannot imagine working on LinkedIn without it anymore. I offer LinkedIn sales solutions to my clients and Dripify has become a great helper for me. Customer service is also fantastic."
Angelina Shalim
Director of Recruiting at GlobalRecruit
See all reviews