Team
Management
Manage your entire sales team with ease by onboarding them with just a few clicks, assigning roles, and viewing their LinkedIn performance – all from your control panel in Dripify
No credit card required. No software to install
1
Onboard Team Members
Willing to use Dripify with your team members? Send invitations to your colleagues to add them as a team quickly and easily
2
Assign Roles
Assign roles and permissions to your team members based on their functions in your company, from user or manager to owner
3
Track Performance of Your Team Members
Access a detailed analytics page on each of your team members to see the list of campaigns they've created along with important metrics and conversion rates, watch their LinkedIn performance and LinkedIn profile stats
"Fantastic software for LinkedIn! Saves us a huge amount of time and we're super happy with it. It's a massive time saver!"
Kevin Koskella
Founder at Work Hero
"An essential software for everyone with Sales Navigator, Recruiter or any other premium LinkedIn profile. I've onboarded my entire team and can see their campaigns and control everything from my end. Amazing experience so far!"
Michael Bogner
Founder and CEO at Perspective
"Phenomenal tool that saves time and does lead generation on LinkedIn instead of you. The cost is minimal in comparison to the level of business it can generate."
Christian Vermeulen
Head of Sales at HHS
"Very impressive. I am a big fan of automation and Dripify is exactly what I was looking for. I have experience with other LinkedIn automation software and chrome extensions, but this one is truly superb."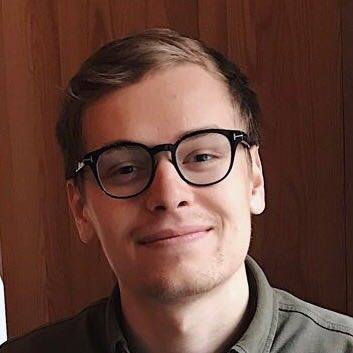 Andrew Kozic
CEO and Founder at Perfomante
"I've used Dripify for just a few days so far and love it! The interface is great and intuitive. Another great thing is customer support."
Victoria Dallas
CMO at Appocalypsis
"Having a great time using Dripify. I tried other LinkedIn automation tools like Linked Helper and Dux-Soup, but this software is just another level. I am on a free trial now, but ready to sign up once it's over."
Jennifer Gasenko
Marketing Director at Restream
"Such a great tool. I've literally added over 200 connections in a single week and closed a few deals so far."
Anna McGee
Sales Director at LuxuryTravel
"I can't thank you guys enough. I've started getting nice results from LinkedIn and ready to invite my team members to join the tool now. Very clean and helpful."
Rob Quinn
Business Coach and Consultant
"Love this software and honestly, I cannot imagine working on LinkedIn without it anymore. I offer LinkedIn sales solutions to my clients and Dripify has become a great helper for me. Customer service is also fantastic."
Angelina Shalim
Director of Recruiting at GlobalRecruit
See all reviews
Frequently Asked Questions
How many team members can I onboard with Dripify?
Our LinkedIn lead generation software allows you to add an unlimited number of team members to Dripify and manage multiple accounts on LinkedIn simultaneously. 
You can do this with our easy-to-use onboarding process, and team members will get full access to our LinkedIn automation features, which are perfect for sales prospecting on LinkedIn. 
Dripify also allows you to assign different roles and track your team members' performance. For more info, watch our video tutorial on managing teams.   
What's the difference between Owner, Manager and User?
When you assign roles, you will notice there's a choice between the "owner", "manager", and "user" – you can then select the option that's most appropriate for each team member. 
Users can simply access our LinkedIn bot and utilize Dripify for sales and prospecting on LinkedIn, but they cannot invite team members and see other colleagues in their control panel. 
Manager profiles have added functions – they can add and remove team members, upgrade and downgrade them, and have access to team analytics. However, they cannot see Dripify profiles & campaign stats of owners and remove them from the team.
Owners have unlimited rights including the ability to assign roles, change and remove owners, and view the owner's team profile and LinkedIn statistics. 
I am an agency owner and manage several LinkedIn accounts of my clients. Can I add them as team members?
Nice question! Yes, you absolutely can. If you work with many LinkedIn profiles, you can add team members for each one – and it's a very good idea to do so. 
Doing this will give better control and simplify LinkedIn B2B lead generation and account management on LinkedIn. You can view your campaigns, as well as LinkedIn stats and performance for each client from the control panel. 
Can I upgrade all my teammates in bulk instead of purchasing a separate subscription for each team member?
If your team members are using our LinkedIn automation software, it's not necessary to purchase separate subscriptions for each when upgrading. 
Instead, you can upgrade them together by selecting several or all your teammates on Dripify, and then click the "upgrade in bulk" button.
I would like my team members to pay for themselves. Is that possible?
When using Dripify for prospecting on LinkedIn, you have the option to pay for your teammates. Or, you can let them pay for themselves if you wish. Both of these options are available. 
What happens with a subscription if I remove one of my team members?
If you have paid for a team member and want to remove them, you can do this easily and the subscription will be canceled with the removal, along with their access to Dripify's LinkedIn automation tools. 
If team members have paid for the subscription themselves, you can still remove them from your team. However, the subscription itself won't end unless they cancel it.