Why choose

Dripify over Phantombuster?

In this detailed report, we'll compare Phantombuster vs. Dripify based on feature analysis, pricing, customer service, and safety
Supercharge your LinkedIn prospecting
with Dripify
No credit card required. No software to install
Dripify is More Advanced for Automating LinkedIn on Chrome
LinkedIn automation is the practice of using tools to automate your activities on the platform that you would otherwise have to do manually. These include finding your target audience, sending connection requests and messages, endorsing skills, and more. A good LinkedIn automation tool can make the process much faster, simpler, and convenient.
To make the most of LinkedIn automation and ensure your account's safety, it is crucial to choose the right tool. Dripify and Phantombuster are two leading LinkedIn automation tools available on the market. This post will compare these LinkedIn tools and tell you why it is a good idea to use Dripify instead of Phantombuster.
Phantombuster
Phantombuster is a popular and undeniably great LinkedIn automation tool. But there are better automation tools out there, with Dripify taking the lead as an excellent Phantombuster alternative. We'll dig into the reasons later. First, let's have a look at the functions and features of Phantombuster.
The primary reason why many people use Phantombuster is it allows you to schedule and trigger actions. The automatic triggers are effective, plus you can customize them to your needs and requirements. Also, Phantombuster is user-friendly, meaning you don't necessarily need coding knowledge to use this tool.
Phantombuster works flawlessly and brings a sense of value and quality to your work. While it does take some trial and error to work around, as does everything, the results are worth it.
With Phantombuster, you can even use chain automation to create powerful workflows. This tool brings you all that efficiency and support you need in ways you would not imagine. But like most social media automation tools, this one comes with its own shortcomings that have already caused users to look for Phantombuster alternatives.
Phantombuster Features
When it comes to growth, automation and data extraction are your two essential keys to success. Those in sales and marketing do not need to know how to code in order to be good at their job. Leave that to automation tools like Phantombuster or Dripify.
Extract Data
With Phantombuster, you can get ready-made automation on all major websites and social networks, such as LinkedIn, Facebook, Twitter, Instagram, and more. Phantombuster will visit the site on your behalf and scour the data that is relevant to you. The data is saved in JSON and CSV format, and there are weekly new releases as well.
Automate Actions
This tool allows you to delegate any redundant actions to automation instead of hiring an assistant or intern. You can automate many actions with Phantombuster, including auto-following profiles, sending customized messages, auto-liking posts, accepting connection requests, and more.
Run From the Cloud
Phantombuster's automation is executed from the cloud. Once you are done with your workflows, this LinkedIn automation tool will run them for you even if you are away. It works round the clock, all days of the week, even when your computer is turned off. All your data is secure and saved in the cloud.
Schedule Workflows
Phantombuster allows chain automation of the advanced processes for your marketing, sales, growth, and HR teams. Everything is code-free, and you get the option to trigger launches at specific events or times. Star growth hackers approve Phantombuster's templates, so you know it works. You can set up your tool once and harvest data for months to come.
The notifications feature keeps you up to date about the progress. You can get notifications via email, Slack, or in-app. Plus, you can access Phantombuster's support team 24/7.
Phantombuster Pros and Cons
Phantom Buster Pros:
User-friendly
Gathers public data from social media, preventing the need for manual work
Integrates with other tools
Comes with a free trial
Comes with a built-in email discovery tool
Phantom Buster Cons:
Offers daily limits for use instead of weekly
Lacks a database and data visualization
Requires users to create their own APIs
Pricing is quite high
Limited timing options
How to use Phantombuster
After you have set up Phantombuster, here is what you need to do.
1. Connect to LinkedIn using the Phantombuster browser extension
Use your session cookie to connect the Phantom tool to your LinkedIn account. This 2-click installation is the safest and most efficient way to get the job done. Take note that every time you log into your LinkedIn account, a new cookie is created for that session. Therefore, to provide a functional cookie, you must stay logged in on your browser.
2. Feed the URLs of the LinkedIn profiles you're interested in
You have two options to execute this step:
Process a single profile by copying the LinkedIn profile URL and pasting it into your Phantom's setup.
Process multiple profiles by creating a spreadsheet using Google Sheets. Copy the LinkedIn profile URLs and paste them into your Google Sheets spreadsheet – one URL per row, all in column A.
Then, make the spreadsheet public so that PhantomBuster can access it. Finally, copy the spreadsheet URL and paste it into your Phantom's setup.
3. Write and customize your connection request message
This section is great because it automatically greets your prospective connections in a personal way with a message of up to 300 characters. You can write the message of your choice and customize it with variable placeholder tags. Since these tags are case-sensitive, make sure to write them correctly and always double-check before finishing.
4. Specify the number of profiles to process per launch
Let the Phantom know how many profiles you wish to process every time it launches. We recommend following the preset guidelines for processing profiles. Refrain from processing too many profiles at once to keep your account safe. If, in any case, the Phantom is unable to process the profiles in your input spreadsheet during a launch, do not worry because, in the next launch, it will pick up where it left behind.
5. Enrich your leads with verified professional email addresses
Email discovery is a service that uses a profile's full name and company name to search for professional email IDs. It verifies them and then returns them to you. All of Phantombuster's plans include daily email discovery credits, which you can use for email discovery. One credit can find one profile's email address. Take note that it is not always possible to retrieve professional email addresses for profiles; therefore, you should expect the return rate to be less than your credit count.
6. Set the Phantom on repeat
Automation always produces better results in the long run. Make sure to set the Phantom to launch repeatedly and get results while you are away. Since these Phantoms run from the cloud, you do not need to have your browser open or computer on for the launches to happen.
Phantombuster Pricing
Phantombuster comes in different price packages.
Free Forever: The free package is charged at $0 per month with an execution time limit of ten minutes daily. It offers one slot for Phantoms only and is perfect for beginners.
Growth Hacker: This package is priced at $30 per month and offers an execution time of 1 hour daily. It allows five slots for Phantoms and is excellent for those who are just starting out with automation. Priority support is offered for those who opt for the annual plan. As a bonus, you get 20 email credits per day.
Business: The Business package is the most popular package that has been designed for those who wish to grow their business faster with automation. Priced at $70 per month, the Business package allows 3 hours of daily execution and ten slots for Phantoms. Priority support is offered for everyone, plus a dedicated expert is assigned for annual plans only. As a bonus, buyers get 70 email credits per day.
Enterprise: The enterprise package is for those who wish to scale their growth strategy within their team. Priced at $200 per month with 10 hours daily execution time, the Enterprise package has 20 slots for Phantoms. There is priority support available for everyone, along with a dedicated expert and 300 email credits daily as a bonus.
Premium: The Premium package is the best that Phantombuster has to offer. Priced at $900 a month, the Premium package is designed to accelerate your growth with unparalleled automation potential. Offering 60 hours of execution time per day, the Premium package allows 40 slots for Phantoms, a dedicated expert, and priority support.
Why Switch From Phantombuster to Dripify?
If you are looking into automation tools, Phantombuster is not your only option. Dripify LinkedIn automation is a better, feature-rich, and more secure alternative. This next-generation LinkedIn automation tool created with python-based automated querying allows users to create automated actions.
Check out this detailed Phantombuster vs Dripify comparison report below and you're sure to switch to the later in a heartbeat.
You can use the Dripify LinkedIn automation tool to put a multitude of LinkedIn tasks on autopilot. Simple, easy-to-use, quick, and accurate, Dripify is a solid option to work with if you are looking for a reliable and powerful automation tool for your LinkedIn account.
With Dripify, you can:
Design your drip email campaigns
Run your Dripify LinkedIn email automation campaign in automated mode
Customize things as per your preference
Choose an email sequence
Gain complete control over your LinkedIn Dripify email campaign
Automate profile visits, messaging, skills endorsement, lead generation, and more.
Why Dripify is Better
Dripify is more powerful, efficient, and user-friendly. Unlike Phantombuster, Dripify allows you to change any XML or JSON properties and supports regular expressions and XPath selectors. It is compatible with most browsers, including Chrome, Safari, Opera, Android Browser, Internet Explorer (7+), and more.
In short, Dripify delivers better results if you're looking for a strategic LinkedIn automation tool. It has a higher acceptance rate because it allows you to follow, like, or view the profiles of those who ignore your connection requests automatically.
Dripify's personalized invite notes allow greater customization, making it your perfect Phantom Buster alternative. Plus, it produces a better conversion rate than Phantombuster. Dripify also enables you to close transactions faster by notifying you about messages from leads and responding to them without leaving Dripify.
Here is a side-by-side Phantombuster vs Dripify comparison:
| | | |
| --- | --- | --- |
| FEATURE | PHANTOMBUSTER | DRIPIFY |
| Standard Plan Cost | 70$/month | $39/month |
| 24/7 Customer Support | No | Yes |
| Free Trial | 14 days | 7 days |
| Complete performance automation | No | Yes |
| Compatibility with LinkedIn accounts | Free and Sales Navigator | Free, Premium, Sales Navigator, and Recruiter Lite |
Phantombuster vs Dripify
Review full LinkedIn automation comparison report
| | | |
| --- | --- | --- |
| | | |
| Free trial | 7 days | 14 days |
| Standard plan cost | 39$ / month | 70$ / month |
| Web access | | |
| Compatibility with LinkedIn accounts | Free, Premium, Sales Navigator and Recruiter Lite | Free and Sales Navigator |
| Complete performance automation | | |
| Advanced analytics | | |
| Leads export / import | | |
| Email campaign sequences | | |
| A/B testing | | |
| In-built messenger | | |
| Zapier integration | | |
| 24/7 customer support | | |
| | | |
| --- | --- | --- |
| LinkedIn Actions Available in Campaigns | | |
| Auto connect | | |
| Bulk message | | |
| Auto view profile | | |
| Auto endorse skills | | |
| Auto like content | | |
| Auto follow | | |
| Auto withdraw connection | | |
| | | |
| --- | --- | --- |
| Team Management | | |
| Quick onboarding | | |
| Ability to assign roles | | |
| Team performance tracking | | |
| Reports on each team member | | |
| Upgrade members in bulk | | |
| | | |
| --- | --- | --- |
| Analytics | | |
| Overall account activity | | |
| Campaign stats | | |
| Acceptance & response rates | | |
| Recent actions tracker | | |
| Detailed campaign performance overview | | |
| Comparison with previous period | | |
| Advanced team analytics | | |
| | | |
| --- | --- | --- |
| Safety & Security | | |
| Random delays | | |
| Human behavior simulation | | |
| Daily processing limits | | |
| Local unique IP address provision | | |
| Activity control © | | |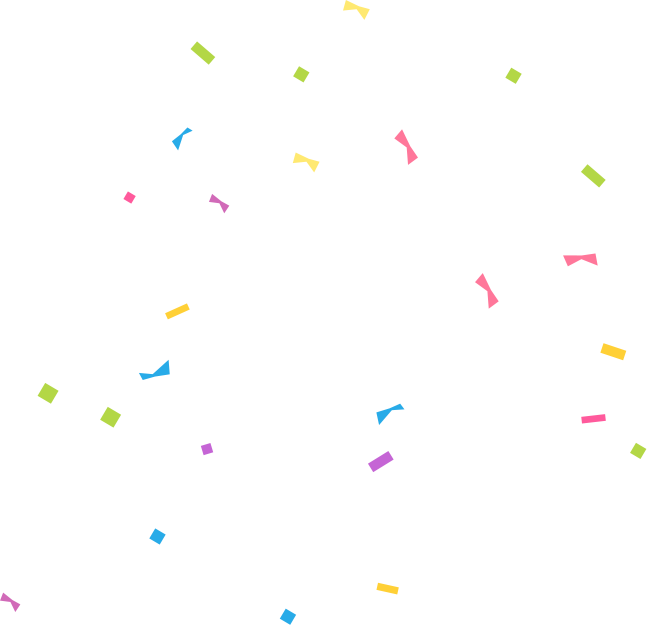 Final score
34 : 6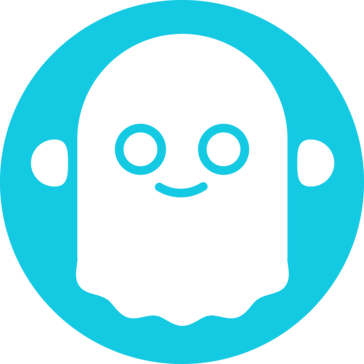 Using Dripify shows better results
than Phantombuster
Based on long-term usage on 10+ LinkedIn accounts with different subscription plans
82%
Invite Acceptance Rate
Dripify shows better acceptance rate since allows to:
Auto follow, Like or View profiles of those who ignore your connection requests
Use more than 15 variables in the invitation note to improve personalization
A/B test connection request notes
91%
Message Response Rate
Dripify users show better response rate since they can:
Warm leads up by Auto Endorsing, Viewing, Liking and Following prior to sending sales messages
Use "Message viewed" and "Message replied" triggers
Improve message template personalization by using 15+ variables
130%
Overall Conversion Rate
Dripify shows better conversion rate over Phantombuster since users can:
Access advanced campaign building features
Close deals faster by getting alerts on new messages from your leads and responding without leaving Dripify
A/B test campaigns and watch detailed performance analytics
FAQ
No, Phantombuster has not been banned. But you must use it with caution to prevent your LinkedIn account from being suspended.
LinkedIn does not encourage the use of any automation tools, including Phantombuster. As such, it is not approved.
Yes, Phantombuster does integrate with LinkedIn.
Yes, Phantombuster is a Chrome extension.
Yes, it does. The Sales Navigator automation option will scrape the Sales Navigator profiles of your leads and extract data to your CRM. It will find email addresses for you and gather new LinkedIn data on your spreadsheet every day.
"Fantastic software for LinkedIn! Saves us a huge amount of time and we're super happy with it. It's a massive time saver!"
Kevin Koskella
Founder at Work Hero
"An essential software for everyone with Sales Navigator, Recruiter or any other premium LinkedIn profile. I've onboarded my entire team and can see their campaigns and control everything from my end. Amazing experience so far!"
Michael Bogner
Founder and CEO at Perspective
"Phenomenal tool that saves time and does lead generation on LinkedIn instead of you. The cost is minimal in comparison to the level of business it can generate."
Christian Vermeulen
Head of Sales at HHS
"Very impressive. I am a big fan of automation and Dripify is exactly what I was looking for. I have experience with other LinkedIn automation software and chrome extensions, but this one is truly superb."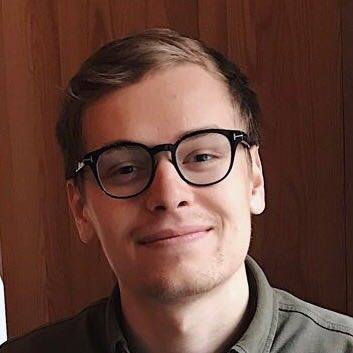 Andrew Kozic
CEO and Founder at Perfomante
"I was amazed at how easy it was to set up a campaign and have it running in just a few steps. Being able to have it run on autopilot while my computer is in sleep mode is another plus!"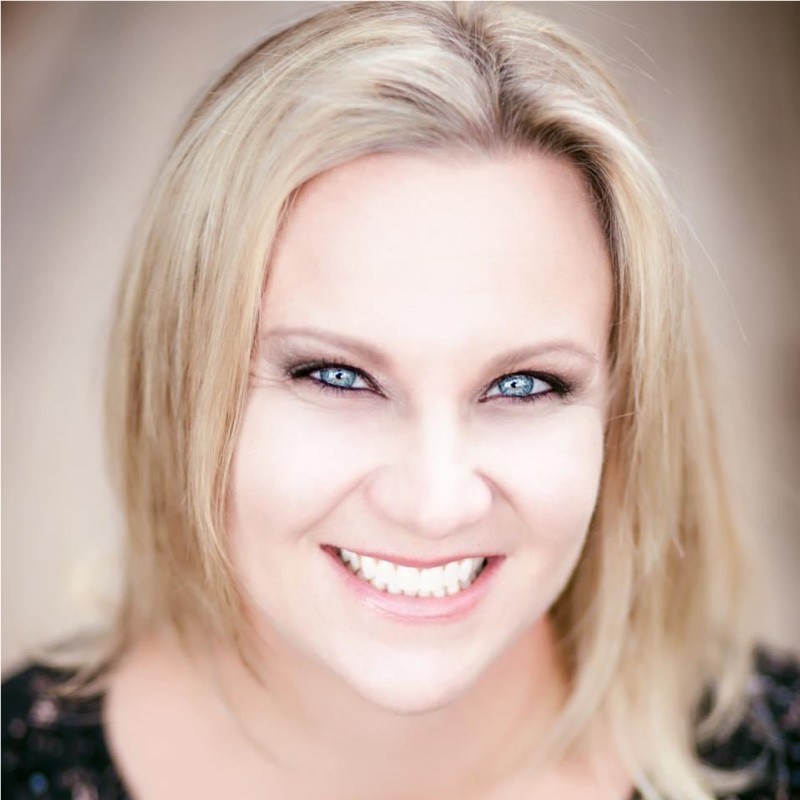 Jill Keller
CEO at Don't Be the System
"Having a great time using Dripify. I tried other LinkedIn automation tools like Linked Helper and Dux-Soup, but this software is just another level. I am on a free trial now, but ready to sign up once it's over."
Jennifer Gasenko
Marketing Director at Restream
"Such a great tool. I've literally added over 200 connections in a single week and closed a few deals so far."
Anna McGee
Sales Director at LuxuryTravel
"I can't thank you guys enough. I've started getting nice results from LinkedIn and ready to invite my team members to join the tool now. Very clean and helpful."
Rob Quinn
Business Coach and Consultant
"Love this software and honestly, I cannot imagine working on LinkedIn without it anymore. I offer LinkedIn sales solutions to my clients and Dripify has become a great helper for me. Customer service is also fantastic."
Angelina Shalim
Director of Recruiting at GlobalRecruit
See all reviews