Smart
Inbox
Manage your LinkedIn conversations with leads directly from your Dripify control panel with an advanced LinkedIn messenger
No credit card required. No software to install
1
Respond to leads without leaving Dripify
Communicate with your leads in your personal messenger tool in Dripify without wading through loads of unnecessary messages or sales pitches in your LinkedIn inbox
2
Mark conversation as important
Got an important message from one of your leads? Mark this conversion as important for quick access and keep all your starred messages in one place
3
Add notes to leads profile
Need to leave an important note on someone's profile?  With Dripify, you can add, edit and delete notes on profiles of your leads with just a few clicks
"Fantastic software for LinkedIn! Saves us a huge amount of time and we're super happy with it. It's a massive time saver!"
Kevin Koskella
Founder at Work Hero
"An essential software for everyone with Sales Navigator, Recruiter or any other premium LinkedIn profile. I've onboarded my entire team and can see their campaigns and control everything from my end. Amazing experience so far!"
Michael Bogner
Founder and CEO at Perspective
"Phenomenal tool that saves time and does lead generation on LinkedIn instead of you. The cost is minimal in comparison to the level of business it can generate."
Christian Vermeulen
Head of Sales at HHS
"Very impressive. I am a big fan of automation and Dripify is exactly what I was looking for. I have experience with other LinkedIn automation software and chrome extensions, but this one is truly superb."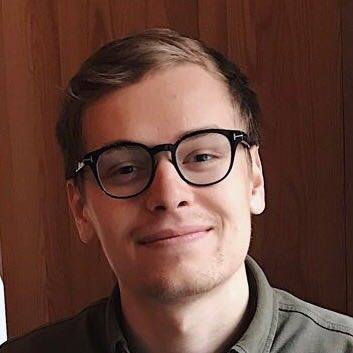 Andrew Kozic
CEO and Founder at Perfomante
"I've used Dripify for just a few days so far and love it! The interface is great and intuitive. Another great thing is customer support."
Victoria Dallas
CMO at Appocalypsis
"Having a great time using Dripify. I tried other LinkedIn automation tools like Linked Helper and Dux-Soup, but this software is just another level. I am on a free trial now, but ready to sign up once it's over."
Jennifer Gasenko
Marketing Director at Restream
"Such a great tool. I've literally added over 200 connections in a single week and closed a few deals so far."
Anna McGee
Sales Director at LuxuryTravel
"I can't thank you guys enough. I've started getting nice results from LinkedIn and ready to invite my team members to join the tool now. Very clean and helpful."
Rob Quinn
Business Coach and Consultant
"Love this software and honestly, I cannot imagine working on LinkedIn without it anymore. I offer LinkedIn sales solutions to my clients and Dripify has become a great helper for me. Customer service is also fantastic."
Angelina Shalim
Director of Recruiting at GlobalRecruit
See all reviews
Frequently Asked Questions
What's the difference between LinkedIn Messenger in Dripify and LinkedIn inbox?
Statistics show that 70% of the messages users get on LinkedIn are unwanted. However, with Dripify's LinkedIn messenger, these can be filtered so you only see messages from your leads. 
This is perfect for LinkedIn lead generation, as you get feedback from your leads only, and these conversations can be easily accessed in your Dripify control panel. This helps ensure you can respond to LinkedIn sales queries promptly and convert them into paying customers. 
Additionally, Dripify has extra features to help maximize effectiveness with LinkedIn prospecting. Some examples of this include leaving notes on users' profiles, starring the most important messages, and blacklisting unwanted ones. 
To find out more about LinkedIn Messenger in Dripify, you can watch this short video tutorial. 
I just received a message on LinkedIn. However, I cannot find it in Dripify. What might be the reason for this?
Dripify has a smart inbox that filters unwanted messages for you so you can focus on messages from leads. Please double-check whether the person who has just messaged you on LinkedIn is in your "Leads" list in Dripify.  
Also, it's important to bear in mind that the Dripify inbox gets updated every 15 minutes unless you refresh it manually. If you've tried refreshing your inbox and the message isn't visible yet, please reach out to our support team via live chat, or shoot an email to [email protected]
Can I attach files and send them to leads in Dripify inbox?
Absolutely! Dripify's LinkedIn mailer software has the same functionality as LinkedIn messages. 
This means you can attach files to send to leads and take advantage of all other features of messaging on LinkedIn.
What's the maximum character limit in Dripify messages?
The character limit in Dripify messages is the same as the limit set by LinkedIn – a maximum of 2000 characters per message. 
To get the most out of the LinkedIn bot for sales prospecting, you can use LinkedIn mailing samples and other tricks to make your message count within the allocated limit. 
For further advice on how to do this, read our blog post on The Perfect LinkedIn Message: Best Practices. 
Can I download my LinkedIn conversations into a CSV file?
Dripify's LinkedIn message bot doesn't currently perform this function. However, it is in our production plan and we plan to implement it soon. 
In addition to this, we also plan to introduce the ability to push users from Dripify inbox to campaigns for further LinkedIn prospecting. 
Is your LinkedIn mailer inbox compatible with Sales Navigator and Recruiter?
Yes, our smart inbox is fully compatible with Sales Navigator and Recruiter.
Our LinkedIn mailer gathers messages from all your LinkedIn inboxes. It then skips any unwanted or spam messages and delivers messages from your leads to your Dripify inbox.