A steady flow of organic traffic to your website signifies that people find your content engaging and valuable. It also means you've been able to attract new visitors organically without using paid ads.
As a website owner, you know it's not enough to create content your audience wants; you want your audience to see it too. But getting targeted and organic traffic to your website takes a lot of technical knowledge and advanced SEO techniques. Plus, generating organic web traffic requires time and money investment.
Is there a quick and effective way to drive organic traffic to my site? Yes! LinkedIn is your new go-to for targeted organic website traffic. In fact, LinkedIn accounts for 50% of social traffic on B2B websites and blogs.
Use LinkedIn SEO to optimize your profile on LinkedIn and generate more traffic.
Keep reading to find out how you can generate organic traffic from LinkedIn without spending a penny.
Ways to Increase Organic Traffic to My Website Using LinkedIn
Here are ten steps to leverage the biggest professional networking platform and organically generate high-quality traffic.
Optimize your profile – A 100% optimized LinkedIn profile is crucial for driving traffic to your site. Don't skip any detail on your LinkedIn page since a complete profile attracts 30% more views. The higher the visibility of your profile, the more traffic it will send to your website.
Share often – One easy way to redirect traffic to your website is by sharing your blog posts on LinkedIn. Not only that, increase your exposure through LinkedIn articles and leverage it by linking your audiences to your website.
Join LinkedIn groups – Looking for niche-specific traffic? Join LinkedIn groups specific to your industry. This way, you'd be able to promote your website by posting valuable content in groups and joining conversations.
Create your own group – Besides joining groups, take your brand authority to a whole new level by creating your group. This would further boost your website's viewership.
Set up LinkedIn Showcase Page – Highlight your services, initiatives, or sub-brands by creating a LinkedIn showcase page. A showcase page allows you to redirect your LinkedIn audience to your website.
Add a call-to-action button – Once you've got the viewers' attention, it's the best time to prompt action by including a CTA. Instead of a "Follow Button," it is a good idea to switch to custom buttons and direct viewers to a landing page on your website.
Answer questions – This is another way to generate web traffic using LinkedIn and get people to buy your products or services. You can improve your organization's reputation by answering questions relevant to your offerings and making people search for you.
Get recommendations – Recommendations on LinkedIn groups work the same way reviews work on a website. Get testimonials from previous clients and industry leaders in the form of recommendations and develop trust in your brand.
Make a portfolio – Want to look more credible? Share your previous work and samples on your LinkedIn profile. Showcasing proof of work would get more clicks to your website than merely speaking about your work.
Update profile regularly – If you want a constant traffic flow to your website, maintain a strict schedule for your profile activity. You will keep your target audience hooked by publishing frequent doses of interesting and meaningful content.
Read also: Best Places to Buy LinkedIn Accounts
Expert Tips to Generate Traffic from LinkedIn to Your Website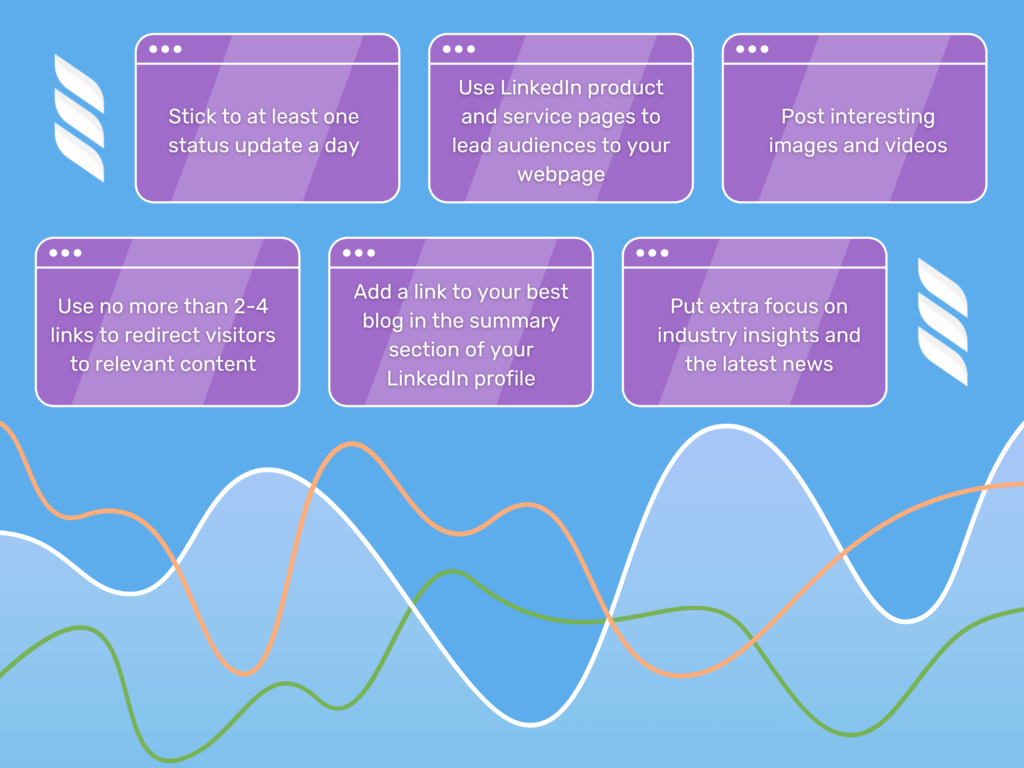 Once you've taken the above fundamental steps, consider the following best practices to increase website traffic using LinkedIn:
Don't spam readers with a bunch of casually-placed links. A good rule of thumb is to use no more than 2-4 links to redirect visitors to relevant and valuable content.
Stick to at least one status update a day apart from promoting your latest blog post on LinkedIn.
Head to the summary section of your LinkedIn profile and add a link to your best blog as well as media.
Create LinkedIn product and service pages and lead audiences to your webpage for additional information.
Put extra focus on industry insights and the latest news while curating content for your LinkedIn family.
Drive more engagement on your LinkedIn page by posting interesting images and videos.
4 Tips to Drive More Organic Traffic to Your LinkedIn Company Page
With 55 million businesses competing on LinkedIn, how do you get noticed? Here are 4 powerful ways to attract more visitors to your LinkedIn company page:
Leverage Keywords Profile Optimization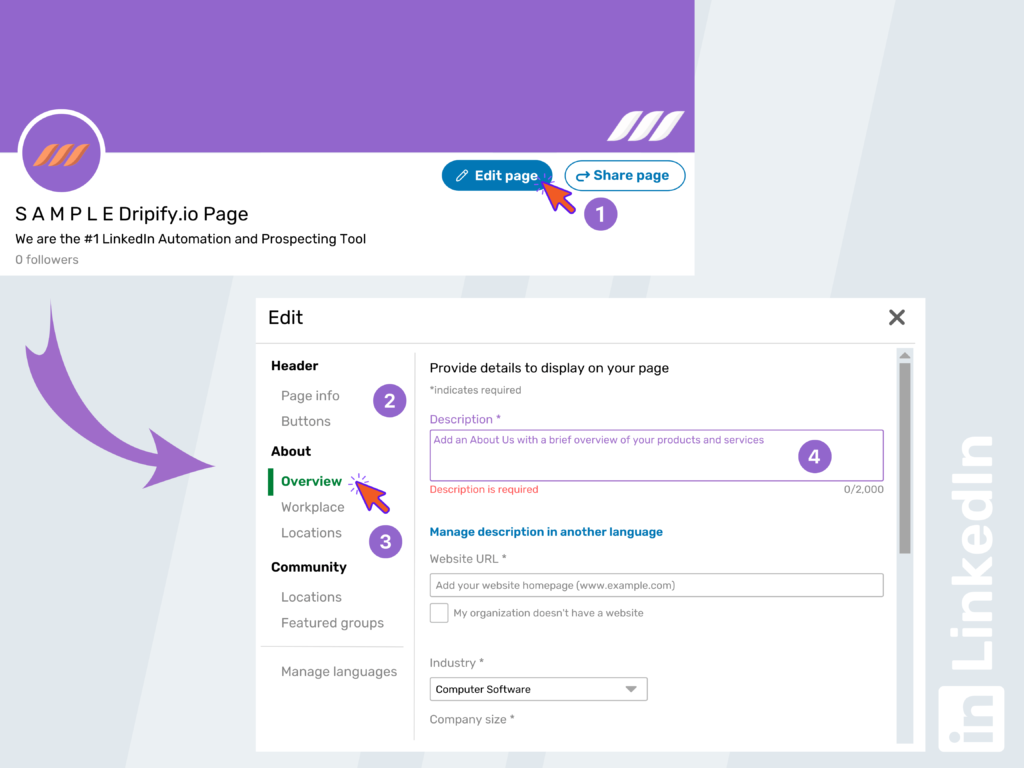 Use the LinkedIn search bar to find high-searched keywords with less competition and incorporate them naturally in every section of your company profile. With that said, it's crucial to maintain a decent keyword density and avoid keyword stuffing to prevent hampering your search ranking.
Create LinkedIn Showcase Page and Product Page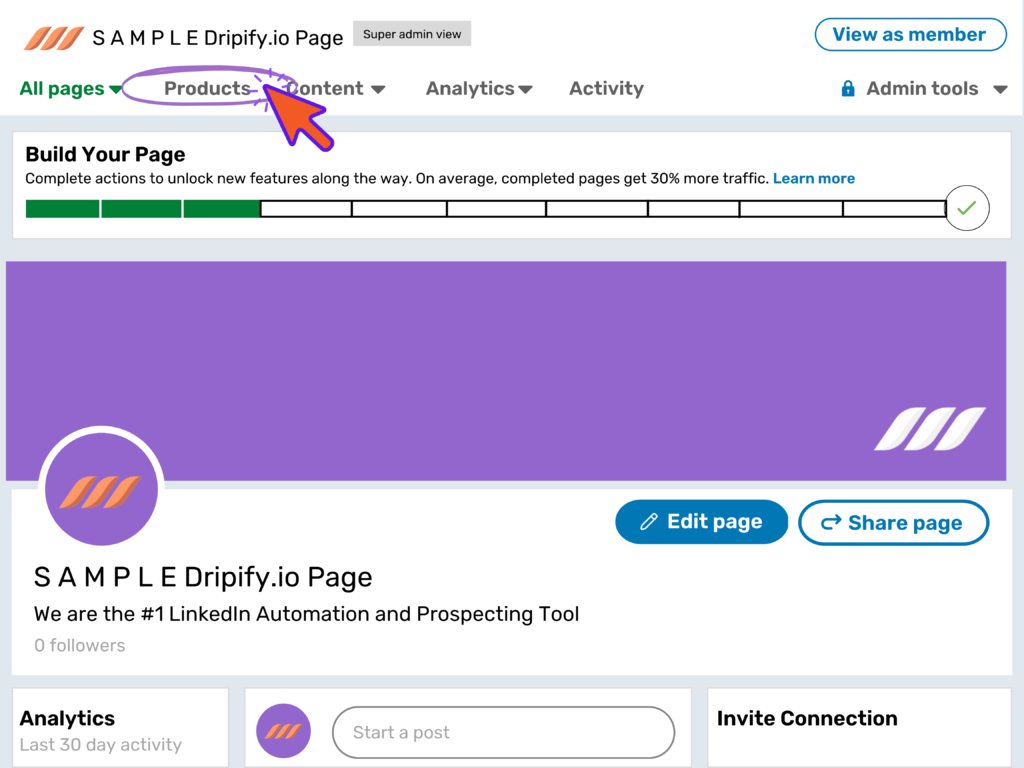 Driving organic traffic to your company page largely depends on the kind of content you post. You might have diverse audiences, and many potential customers might not be interested in each piece of your content.
So, how do you keep your company page exclusive and clean? By segmenting your company page into showcase pages and product pages. Since these child pages tie back to the parent company page, it will help visitors to learn more about your company.
Follow Community Hashtags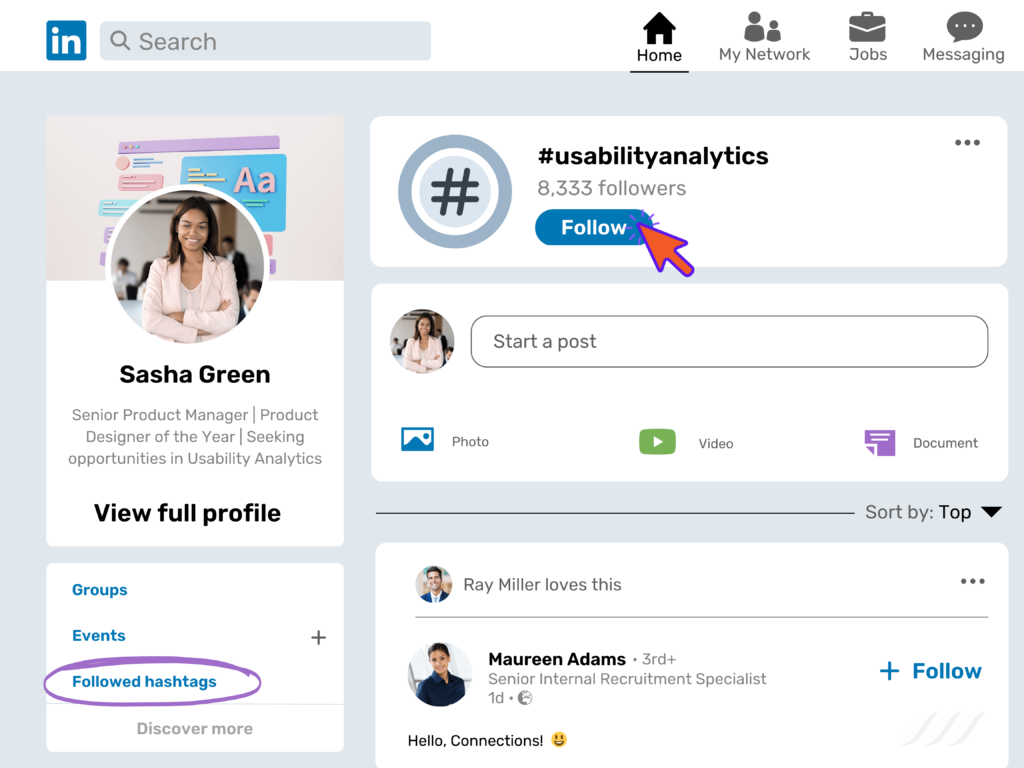 While setting up or editing a company profile, head to the Community > Hashtag section. This is where you could add up to three hashtags applicable to your company page.
When posts under the mentioned hashtags are trending, you'd be able to see them on your newsfeed and get notified about it. However, you could also take your visibility up a notch using those hashtags in your posts.
Use Target Audience Feature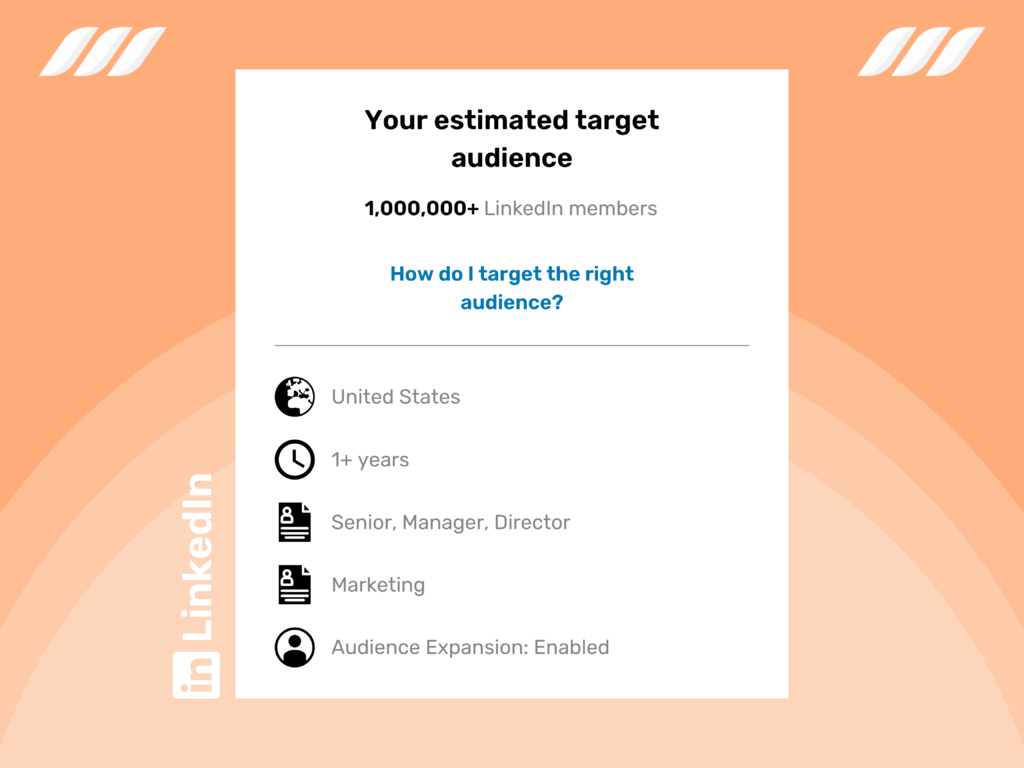 LinkedIn allows companies having 300+ followers to target their content to specific audiences. Creating hyper-focused content and directing it to specific audiences enables you to get organic engagement.
When your followers engage with your posts, the activity appears on the newsfeed of your followers' connections. This way, a target audience feature gets you the attention of second-degree attention as well.
Conclusion
Generating organic traffic from LinkedIn comes down to creating a two-way flow. This means, besides redirecting audiences to your website, consider having LinkedIn share buttons on your web posts.
Overall, generating organic traffic from LinkedIn can be summed up in two steps — expand your LinkedIn network and maintain a good flow between your website and LinkedIn page.