Purchasing LinkedIn accounts is one way to overcome the challenges involved of starting a new account. If you are looking for a job or trying to get access to leads or potential customers, buying an existing LinkedIn account may help you get there faster.
Growing a LinkedIn account takes time and consistent effort. You will need as many connections as possible, make posts, and engage in groups to establish a solid network on the social networking platform. 
An account takeover lets you take control of another person's profile and network instead of starting a new account from scratch. The best part is that there are many online marketplaces where you can find LinkedIn accounts for sale at low prices.
While you may need to spend some time to find a LinkedIn account related to your niche that already has many connections, the benefits are worth it. And in doing so, you must ensure the account you want to purchase has no bots or ghost followers because that will damage your brand's image. You need real connections to thrive on LinkedIn by buying an existing account!
Now sure how to buy LinkedIn accounts? No worries! Check the best and most authentic places to buy fully established LinkedIn accounts for your business. But first, let's discuss why you might need to purchase LinkedIn accounts.
Top 12 Places to Buy LinkedIn Accounts
So, how to buy LinkedIn accounts, you ask? Well, buying a LinkedIn account might seem straightforward, but you need to be vigilant about where you buy an account. You don't want to get scammed because some places sell LinkedIn accounts with fake followers.
Here're the authentic places to buy LinkedIn accounts with genuine connections.
1. Z2U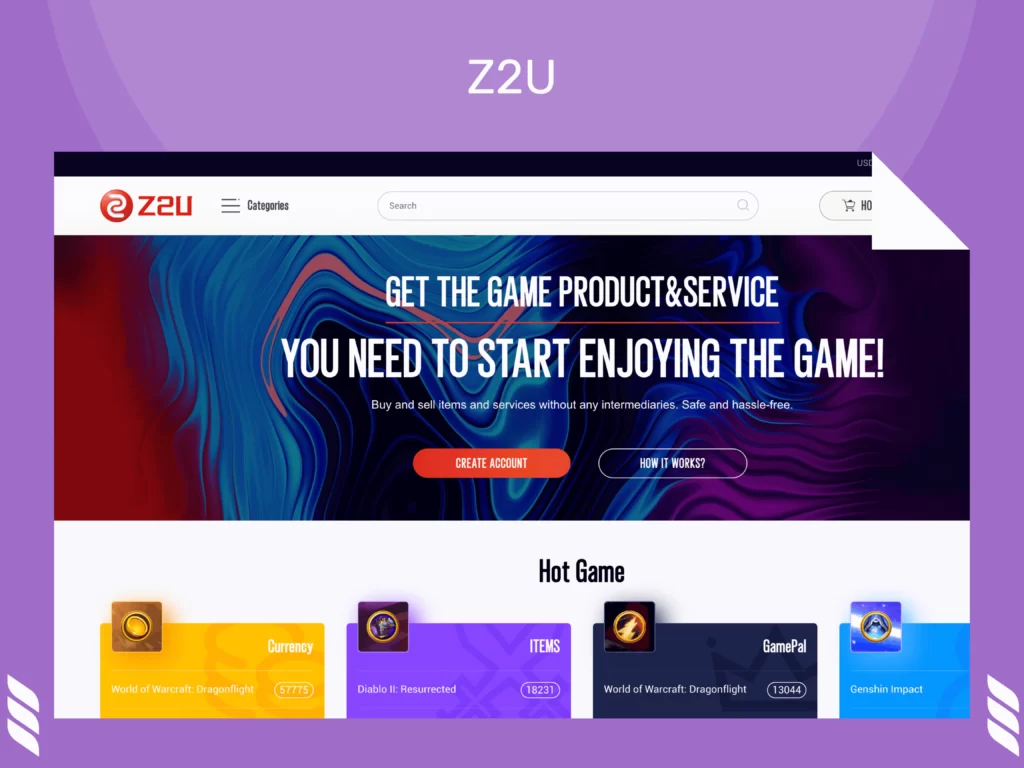 Z2U is a great place to buy LinkedIn accounts. From verified accounts to aged accounts and accounts with many connections, Z2U has you covered!
The packages on Z2U's website start from as low as $6 and go up to $100 or more, depending on the account type, number of connections, and other factors.
The most unique and attractive thing about Z2U is that they offer a 50% discount on every order to their members if they pay a one-time fee of $10. Also, all their accounts are 100% authentic and safe for use! The company also offers refunds till two weeks after purchase if something wrong happens to your LinkedIn account.
2. Woorke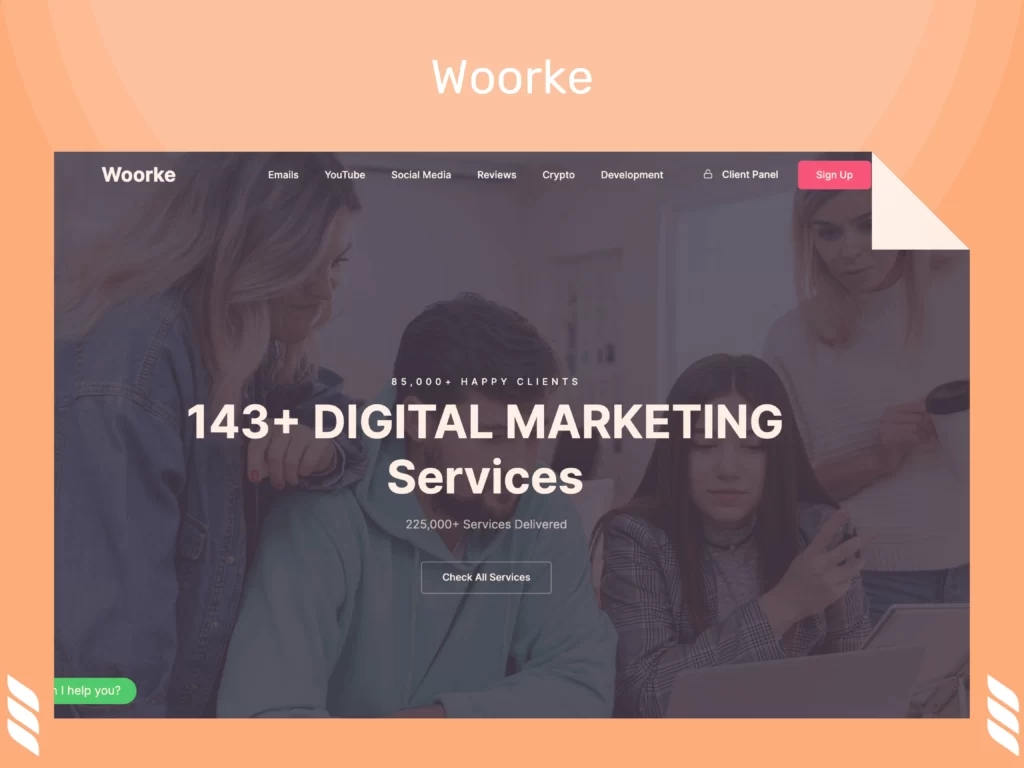 Woorke is a well-known internet services provider that also offers social media services for businesses. That said, this company also provides users with legit social media accounts.
The Woorke marketplace is known for selling premium social media accounts, including LinkedIn accounts. From aged to fresh LinkedIn accounts with as many connections as you want, Woorke will provide you with everything according to your needs and requirements.
Plus, all the accounts available on Woorke are created with a unique IP address and are absolutely safe and ready to use! The company offers many packages and bundles to cater to the needs of its customers.
The packages start at $7 and end at $200. The marketplace also offers a 100% money-back guarantee if you are unsatisfied with the services. Like Get ACCS, they are also offering a 10% discount for LinkedIn accounts.
3. VIP Likes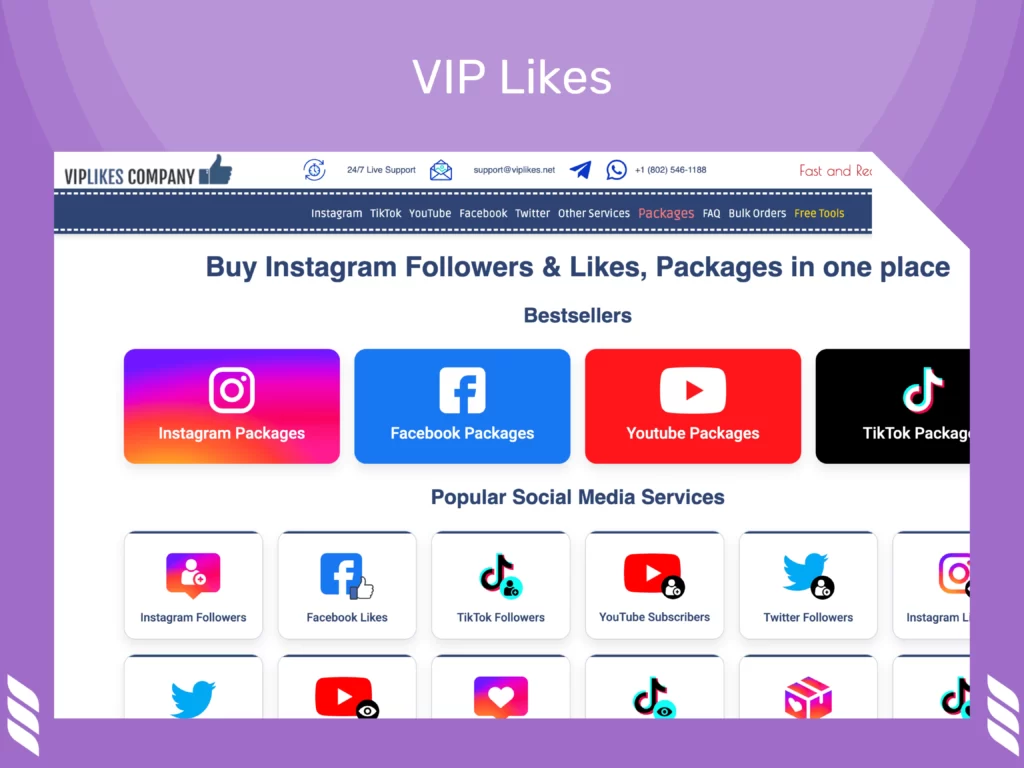 VIP Likes is an internet marketing services provider headquartered in the United States. The company claims to provide well-established accounts, likes, and followers for all social media platforms like Instagram, TikTok, Facebook, Twitter, and LinkedIn.
The prices for LinkedIn accounts on this platform range from $5 to $44. The company takes approximately 2 to 5 days to deliver the complete order after you make the payment.
Besides LinkedIn accounts, VIP Likes sells genuine followers, connections, shares, likes, comments, and endorsements for your LinkedIn accounts. Moreover, the marketplace currently offers a flat 50% off on purchasing LinkedIn connections and followers.
4. AppSally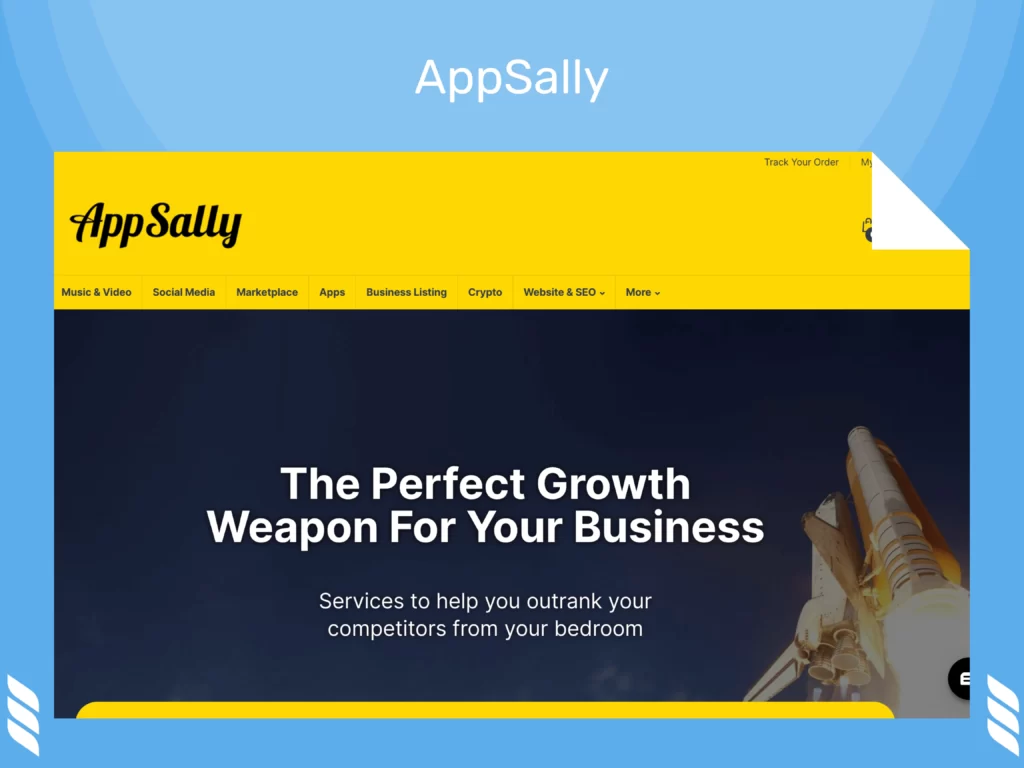 AppSally is a leading platform for buying LinkedIn accounts, and that too at a reasonable price! The company has been in this field since 2001 and has never in its history disappointed its customers.
You will find a huge range of bundles and packages with different price ranges to choose from. Plus, the customer representatives closely examine your business's needs, industry, and niche and then recommend related accounts for you to purchase.
Regarding reliability and safety, AppSally has been voted safe by tens of thousands of users. Also, their 24/7 customer support is always up to the mark. All their accounts are 100% legit and completely secure. Moreover, all the connections and followers will be real accounts.
As for the pricing, you can purchase a LinkedIn account with many connections for between $35 to $40.
5. Accounts Provider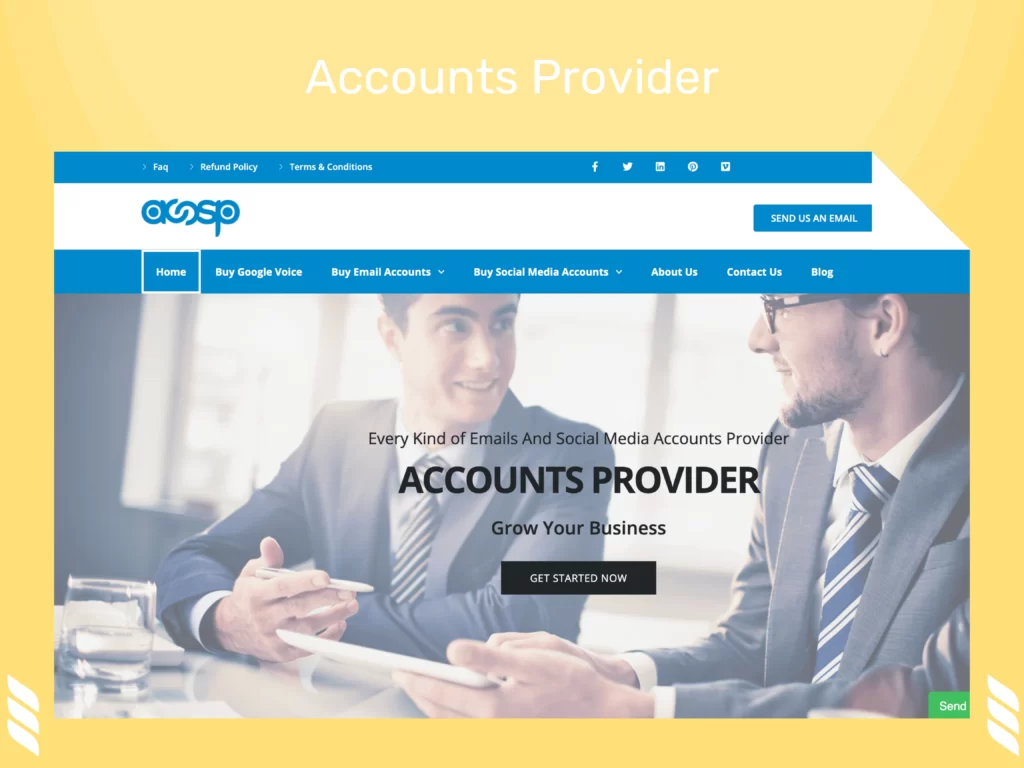 Accounts Provider is a marketplace that promises to provide customers with authentic social media accounts for their business and marketing needs. From LinkedIn to every other social media platform, this marketplace covers all your needs!
They claim to have a wide range of both verified and aged LinkedIn accounts so that you conveniently reach your targeted audience, convert them into potential customers, and grow your business like a PRO!
During our research, we found mostly positive reviews of this marketplace. They provide LinkedIn accounts on a subscription basis, and their lowest package starts from $15 and goes up to $700, depending on your requirements.
You'll get a single LinkedIn account for $15, whereas the $700 package comes with 50 LinkedIn accounts. So, the final price depends on how many accounts you want to buy.
Moreover, Accounts Provider claims that all the LinkedIn accounts it sells are at least six months old. Also, the accounts will be verified and have 250 or more connections. The connections will be from different parts of the world, including all genders.
You will get complete email login access to use the account to its full potential. All you need to do is choose an account, make the payment, and your order will be delivered within 24 hours.
6. Bulk PVA Shopz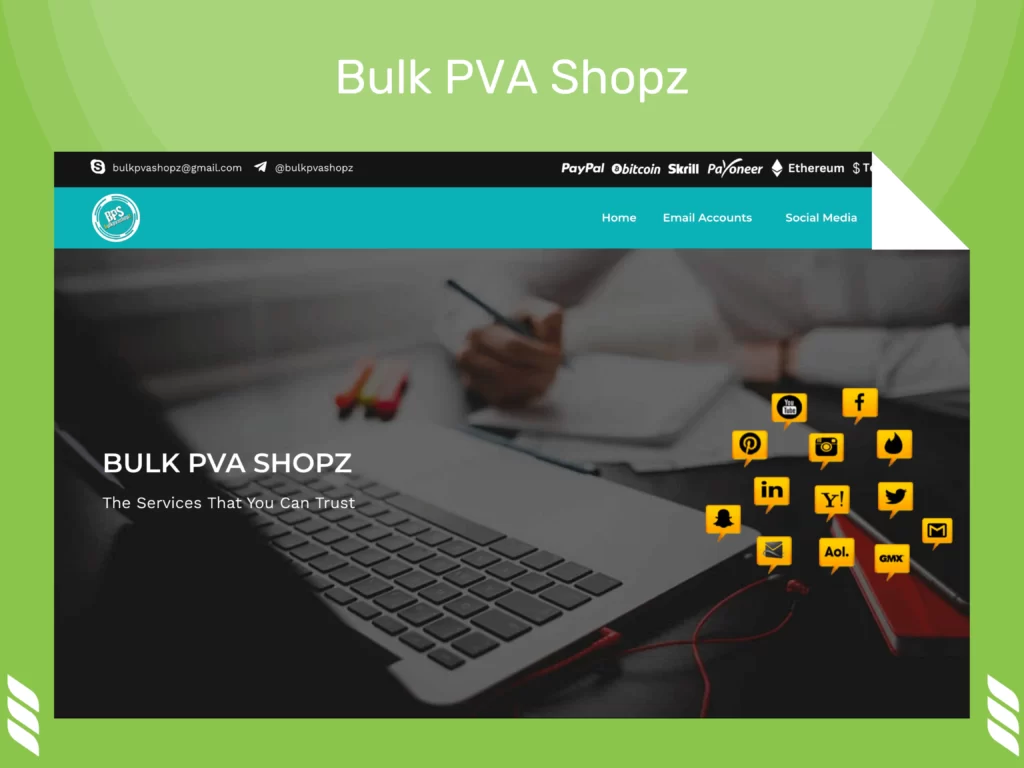 Bulk PVA Shopz is a renowned marketplace that sells PVA, non-PVA, and custom social media accounts at competitive prices. You can easily find new and old and PVA LinkedIn accounts on this platform according to your preferences and requirements.
The best part is that Bulk PVA Shopz also takes custom orders. Moreover, all of the LinkedIn accounts available on this marketplace have more than 500 connections.
PVA LinkedIn accounts' packages start at $25 for 5 accounts and end at $875 for 250 accounts. Also, their packages for old LinkedIn accounts start from 3 months and go up to 2 years.
For custom orders, you can contact the company's representatives, tell them your requirements, and they will come up with an account that perfectly caters to your needs. Rest assured that your account will be verified and working, and you will get the order within 48 hours after you make the payment.
7. SMM Shops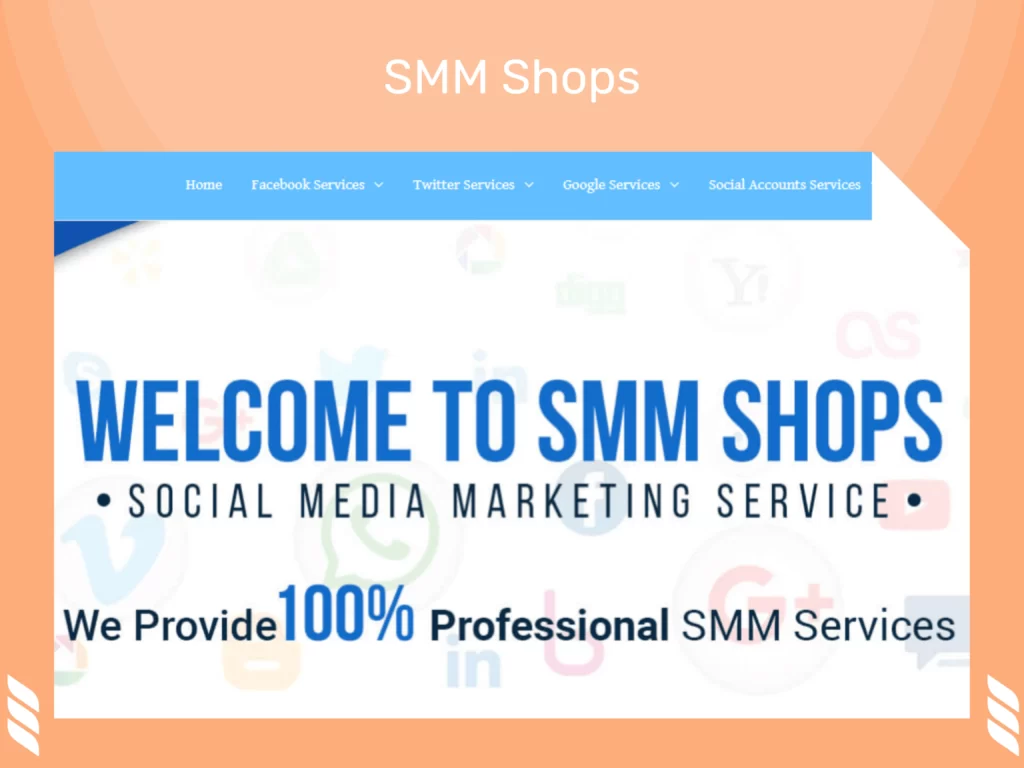 SMM Shops is one of the leading social media marketing services providers with more than four years of being in business. They provide verified, premium, and professional LinkedIn accounts created with real IP addresses and unique profile pictures. Also, you can choose from a wide range of categories, but the most famous are Sales Professionals and Business Professionals.
The packages of LinkedIn accounts on SMM Shops start at $26 and go up to $450 – depending on the number of accounts, the number of connections, and other features. From old to PVA to new LinkedIn accounts, they will provide you with whatever you need.
SMM Shops ensure 100% customer satisfaction with high-quality accounts, fast delivery, and unmatched professionalism. Moreover, they also offer a 30-day money-back guarantee in case you are unsatisfied with the accounts or services.
8. Bulk Accounts Buy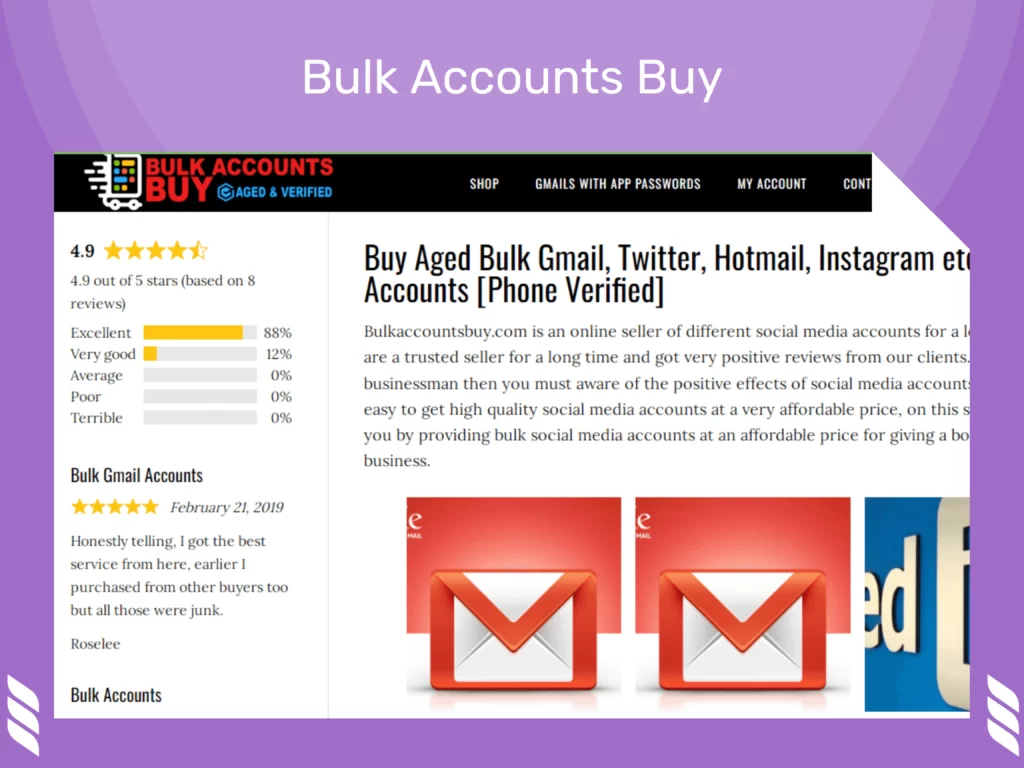 Bulk Accounts Buy is another famous and reliable marketplace for buying verified and aged LinkedIn accounts. This company's main focus is customers willing to buy accounts in bulk. Also, they provide attractive subscription packages for LinkedIn accounts. The packages start from $60, which seems to be very reasonable given the standing and safety of the accounts.
For fresh accounts, they have a package of $75 for 100 accounts. Old LinkedIn accounts with 200+ connections will cost $20 per account. For a 5+ years old LinkedIn account with 500+ connections will cost you $30 per account.
All the LinkedIn accounts are verified and come with a 24 hours replacement warranty. You will get your order delivered within 12 hours of making payment!
9. Soclikes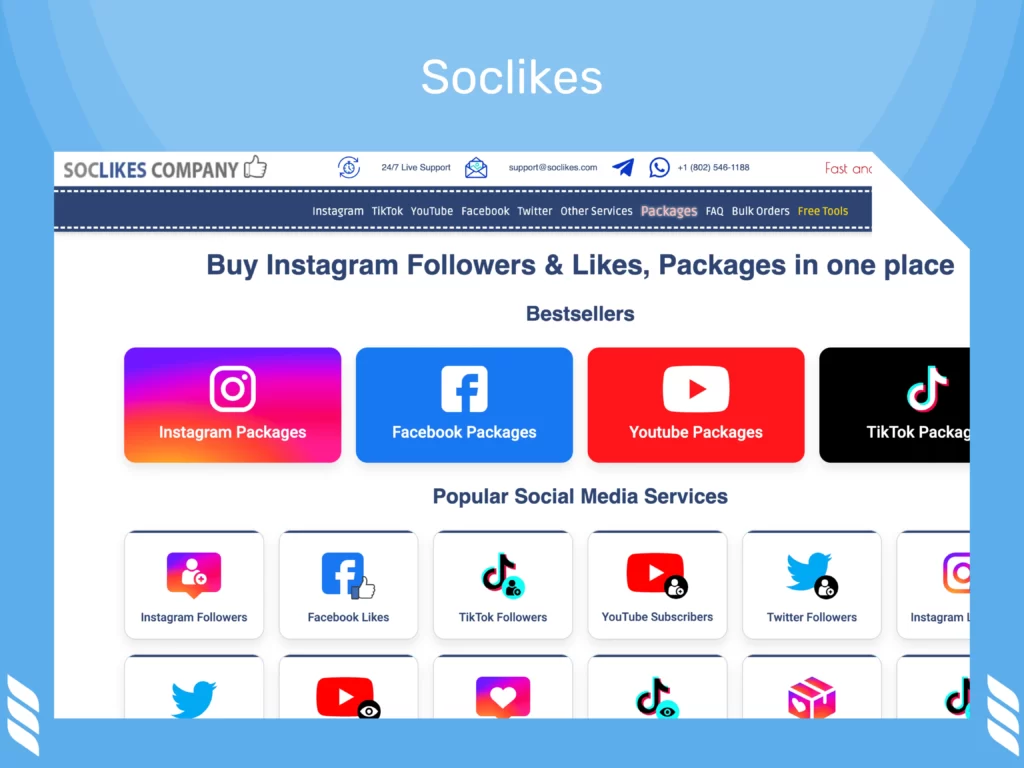 Soclikes is also a leading marketplace for buying LinkedIn accounts, followers, and connections. They also offer premium marketing services to help businesses grow.
Their packages are fairly reasonable – you can get 10 LinkedIn accounts for $6, 50 accounts for $24, and 100 for $44. Do you know what the best part is? You can even make the payment in bitcoins.
The company has a 24/7 live chat and call support to cater to customers' needs. Soclikes also accepts replacement claims within 36 hours, and delivery of the account is super fast!
10. UseViral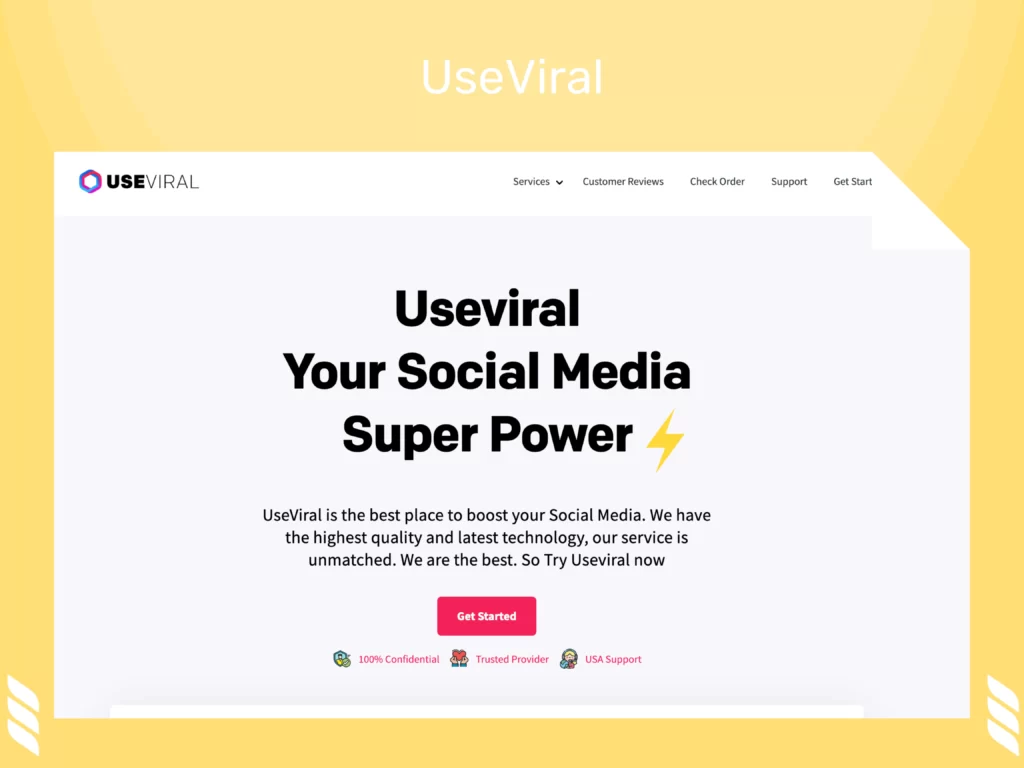 UseViral is a well-known social media marketing company that provides its customers with high-quality and authentic social media accounts, including LinkedIn accounts. You will find everything on the company's site from accounts to followers to connections. UseViral also sells social shares, likes, post views, and comments.
You must visit their website, select your desired package and service, and make the payment. UseViral will arrange a swift delivery for you!
11. Mr. Insta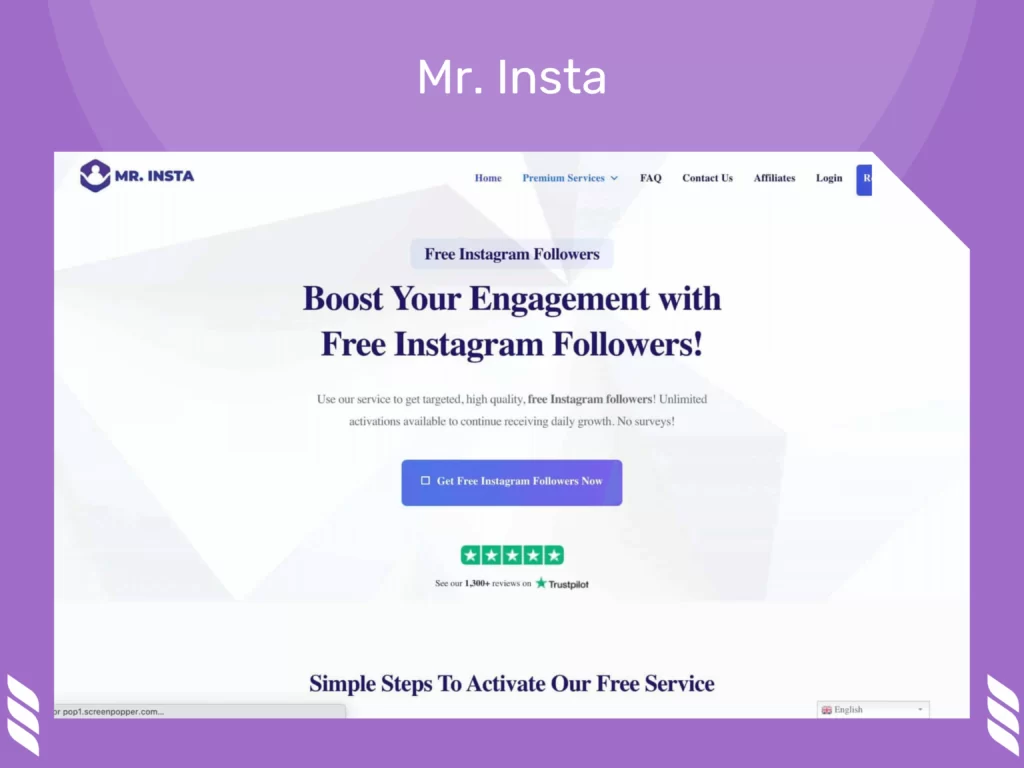 Mr. Insta is well-established and reliable company that has been providing customers with high-quality social media accounts for the past five years. From LinkedIn accounts to followers to connections, they have exciting packages to cater to your needs. You can get one LinkedIn account for as low as $5. Also, the account is super fast!
Mr. Insta will also help you with best practices and infrastructures to boost the growth of your business through social media. You will find many free services too on Mr. Insta's website, but we would always recommend signing up for paid services as they are the most reliable and authentic.
12. Get Accs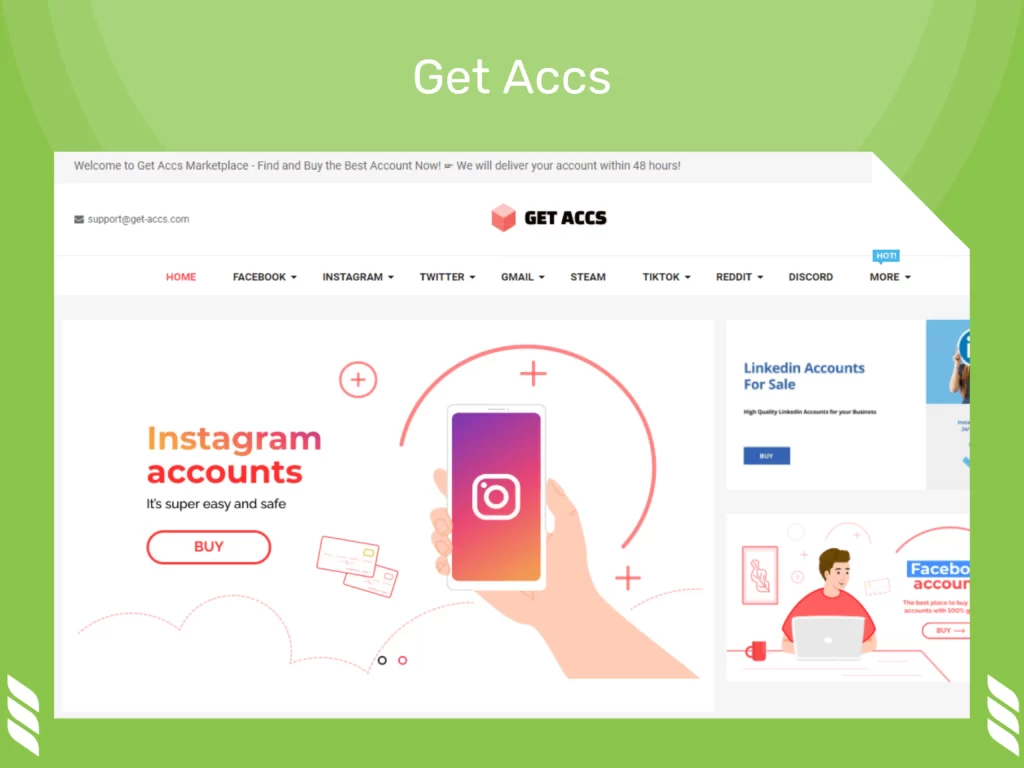 Get ACCS is one of the best marketplaces for selling and buying all types of social media accounts; LinkedIn, Facebook, Twitter, Instagram…you name it! The company provides accounts for both personal use and business needs. They have many PVA LinkedIn accounts available for sale around the year.
The best part? Apart from accounts, you can also buy LinkedIn followers from this platform. The company promises that all the accounts are 100% secure and safe to use. This means there's only a little chance you will ever face any sort of issues with your LinkedIn accounts related to flagging and banning.
Currently, Get ACCS is also offering a 10% discount on buying all LinkedIn accounts.
Why Do You Need to Buy LinkedIn Accounts?
Buying an optimized and fully established LinkedIn account has many benefits for businesses, especially for start-ups. It gives you a great head-start and saves you the time required to build connections from scratch, get profile views, and draw the attention of your leads.
It also gives you a great chance to build more and better connections because your account is already in good standing, thanks to enough connections that validate your authority. Not only this, but your LinkedIn account will also attract more leads quickly, and this can help grow your business faster.
Plus, since you'll not be spending time on building a new account, you can spend that time finding leads and turning them into customers. But B2B lead generation on LinkedIn involves a lot of work, from finding relevant profiles to sending connection requests and messaging to creating drip campaigns. Luckily, Dripify sales automation tool has your back here!
Dripify allows you to automate repetitive and time-consuming lead generation activities on LinkedIn so you can focus on more important tasks like interacting with your leads and customers.
Using this cloud-based LinkedIn automation tool, you can put profile visits, connection requests, messaging, follow-ups, and other tasks on autopilot. Plus, Dripify allows you to create drip campaigns, analyze campaign performance, scrape data and manage your sales team.
Now that you know the benefits of taking over an existing LinkedIn account, let's introduce the top places to buy LinkedIn accounts.
Read also: How to Buy LinkedIn Followers and Connections
Conclusion
Now that you know how to buy LinkedIn accounts, we hope you are all set to make your first purchase. A well-established LinkedIn account with many targeted connections is undoubtedly the best marketing tool for your business. It saves you from spending your time building connections and lets you focus more on lead generations and conversions.
So, use these services wisely and take your brand and business to new heights. Always pick reliable and secure sources to buy LinkedIn accounts, such as the ones we mentioned above!