An inclusive LinkedIn marketing strategy leverages the power of your workers' personal accounts and company pages. The comprehensively designed company pages not only share company updates but also build brand awareness.
LinkedIn marketing strategy is crucial to building a solid, long-term relationship with prospects. The platform can produce 277 percent more effective leads. Your marketing strategy includes initiating and participating in niche discussions and posting engaging and relevant content to market to potential partners and potential customers.
LinkedIn can become a powerful hub for engaging entrepreneurs and companies if they use the right marketing strategy. If you're considering revving your LinkedIn marketing and promotion efforts, the techniques provided can help you.
What Is LinkedIn Marketing?
LinkedIn marketing is using the platform to promote or market your products and services. Businesses can use LinkedIn as a marketing tool as the platform allows them to target and segment the audience.
LinkedIn is a large platform with over 90 million professionals and 15 million people in decision-making positions. Typically, LinkedIn has more than 900 million users across the globe, with this number rising over time.
Many businesses use LinkedIn for marketing purposes because it connects companies and users with the same interests. Unlike Facebook, Twitter, or other social networking sites, LinkedIn is the place to find or connect with like-minded people within the industry.
The recent stats show that six out of 10 users look for industry insights as this platform offers highly engaging content. When businesses market on LinkedIn, they need to think about making connections with clients, improving brand awareness, fostering professional relationships, and sharing content to become a thought leader and drive traffic to the website.
Why is LinkedIn Marketing Important?
Since LinkedIn's community is business-oriented and professional, so you can find the relevant audience and make quicker decisions. LinkedIn's members have double the purchasing power compared to random traffic on the website.
That means businesses can target audiences specific to their niche more efficiently. From connecting to potential audiences to making business decisions faster, the platform can help you or your business in numerous ways.
In addition, LinkedIn is an excellent learning place if you want to expand your professional knowledge or grow your business. It isn't just a platform to get references from other companies. The forum is excellent if you have a robust content marketing strategy.
If you're an entrepreneur, you should know that content marketing is one way to inform consumers that your products and services can address their problems. Promoting on LinkedIn isn't about pushing the business or trying to sell. Rather, it is about helping people find the right solutions.
According to many B2B marketers, LinkedIn can help businesses generate more than 80 percent of their social media leads thats why, you should use LinkedIn for B2B marketing. But to be a successful marketer on LinkedIn, it is essential to use a different approach and plan than other social media platforms.
If businesses know how to leverage the power of LinkedIn appropriately, an effective marketing tool can take the business to the next level.
How to Use LinkedIn for Marketing Purposes
As said above, LinkedIn allows you to interact or connect with potential clients. With LinkedIn, you don't have to hire or work through a third party to do the business.
Before we discuss how to use the best marketing strategies or platforms for marketing purposes, it's important to learn the different ways to effectively reach LinkedIn's highly targeted audience.
It is good to use a content marketing approach with the following goals:
Be Interesting and Engaging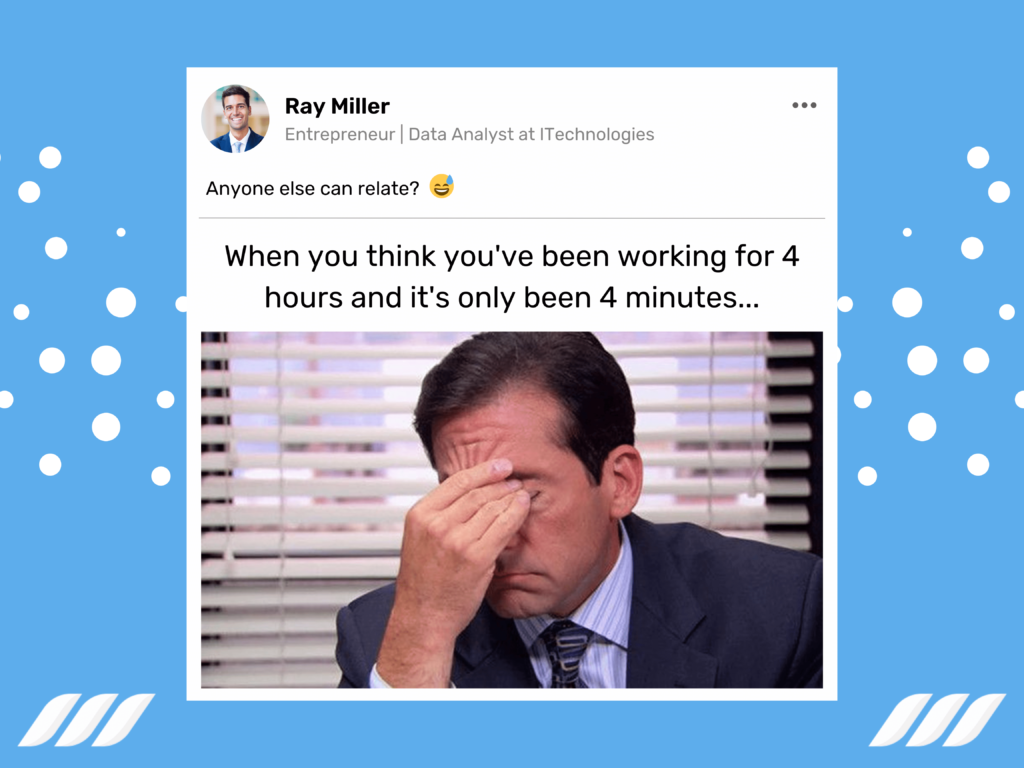 Posting or producing engaging content is the rule of thumb to garner the audience's attention, regardless of the social media site you use. You're mistaken if you think sharing white papers to drive traffic is enough. Your content marketing strategy should include more to spark conversation around the conference or an event you attend.
Sharing the latest insights you get from an industry influencer, making funny graphics about work-life balance, or adding remarks to the graphics others share on LinkedIn are also good ideas.
Be Innovative
You need to produce innovative content with something new to learn and explore. It not only makes you appear smarter and wiser, but also assists readers in professional decision-making.
Be Everywhere
More and more individuals are consuming content on various devices instead of limiting themselves to their desktop. This has been the case since the invention of the smartphone. People no longer have to sit down on a computer to get updates or new information. A considerable percentage of people use LinkedIn on their devices and focus on visually appealing, legible, and readable content.
If your content on LinkedIn doesn't meet these requirements, you might lose readers' interest.
Still not sure how you should be using LinkedIn for promotion and marketing? Try the given tips to get started.
Build a comprehensive business page that attracts potential clients and increases their interest. Make sure you include precise service and product details. Also, your business page should look appealing.
Invite your clientele, colleagues, partners, vendors, and suppliers to follow the business page. You need to share recommendations and ask people to join your page on LinkedIn through word of mouth.
LinkedIn groups are a great networking hub and allow you to share content and make contacts. You can launch a group that is relevant to your industry: it's one way to reach potential customers and generate leads.
Try LinkedIn ad campaigns to boost your marketing efforts. You can use targeted ads to reach out to the relevant audience.
Analyze your campaigns and the results they produce to improve in the future.
The Benefits of Following a LinkedIn Marketing Strategy
Making a LinkedIn marketing strategy is incredibly effective in boosting business while getting high-quality contacts. LinkedIn has more than 900 million users who are professionals. They're uniquely available via the platform, with a substantial amount of personal and professional information shared.
Here, we've outlined some benefits of creating and using a LinkedIn marketing strategy for your business:
o LinkedIn is a credible platform compared to other social networking sites such as Instagram and Facebook. More than 40 percent of the B2B businesses and 21 percent of B2C companies use LinkedIn over other options.
o LinkedIn business pages can help businesses generate leads with a higher conversion rate.
o LinkedIn marketing strategy makes budgeting simple. You don't have to spend more than $2 daily if you're a startup. Such an amount is rather inexpensive for social media marketing.
o LinkedIn marketing campaigns are easy-to-manage and provide authentic and accurate performance analytics. You can filter the results by impressions, click-through rates, and money spent to get a detailed understanding of the campaigns.
o LinkedIn marketing strategy can help you connect with other related businesses, influencers, and industry leaders to help your company grow.
o A LinkedIn marketing strategy is excellent for building and improving SEO performance when you need to boost brand visibility. You can achieve it by adding relevant keywords in the description, bio, blogs, and website links.
o LinkedIn marketing strategy helps establish a strong relationship with the clients.
13 Best LinkedIn Marketing Strategies to Grow Your Business
LinkedIn offers plenty of benefits to grow your business and showcase your products and expertise. Though you can build a robust LinkedIn marketing strategy or plan from scratch, it is better to start with some tried-and-tested tactics to get the results.
Keep on reading to find proven LinkedIn marketing strategies to expand your business:
1. Define Marketing Goals for LinkedIn
LinkedIn marketing isn't much different from other social media marketing. It is essential to start each campaign by setting marketing goals. Before you plan or post something on your LinkedIn business page, consider what you want to undertake in your LinkedIn marketing campaign. Or what you want to achieve from the marketing campaign.
Be sure to set SMART goals- Specific, Measurable, Achievable, Realistic, and Timely. You need to use appropriate metrics to gauge your market campaign's success.
2. Find the Right Network
Connection is everything when it comes to marketing your business. However, if you don't work with the right network, you can't reap the benefits of your marketing strategy, regardless of the platform you use.
The same goes for your LinkedIn marketing plan. It is crucial to connect with the right network to get conversions. If you blindly post content or messages, addressing an audience that isn't relevant to your niche, your business will fail to get leads.
You can use sponsored posts for your LinkedIn account.
3. Make a Content Strategy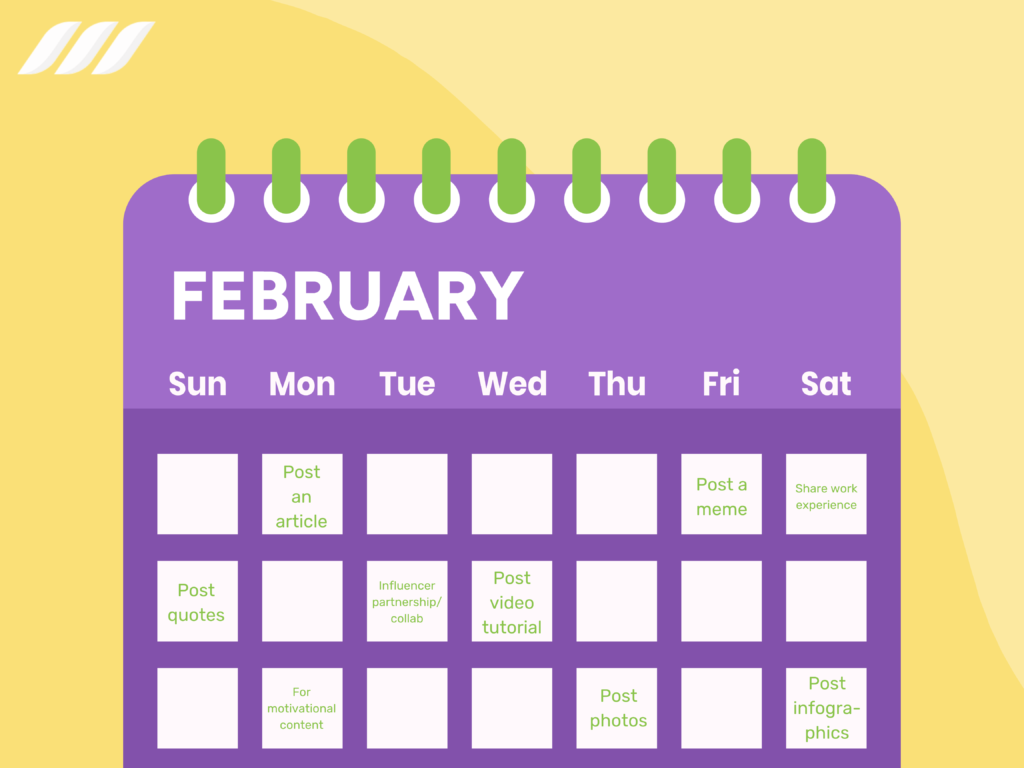 As you know the audience you want to target, it is time to make an inclusive content strategy. Keep in mind that content strategy can serve as a highway for your marketing plan. You need to decide what content strategy works best for your business.
Create an engaging piece of content for your LinkedIn account as it is the most critical tactic to drive more traffic. A brand that tries to explore the target audience's interests can capitalize on the strategies.
Whether they are articles or social media posts, they should have relevant content to entice and excite your target audience. The contents should garner responses and feedback from the audience that read it.
4. Keep Yourself Updated
You're missing out if you don't know what is trending on social networking sites. Knowing about current trends can always benefit your business, so it's important that you leverage them for your LinkedIn marketing strategy.
Also, your contents need to be exciting and of high quality if you want many people to read the posts on your profile. Expert marketers recommend incorporating rich media to make posts more appealing and exciting.
5. Invest in Ad Campaigns
Remember that organic leads work best for market campaigns. But it doesn't mean you can't use ad campaigns that provide a pool of clients and prospects that convert into leads faster.
6. Promote Company Page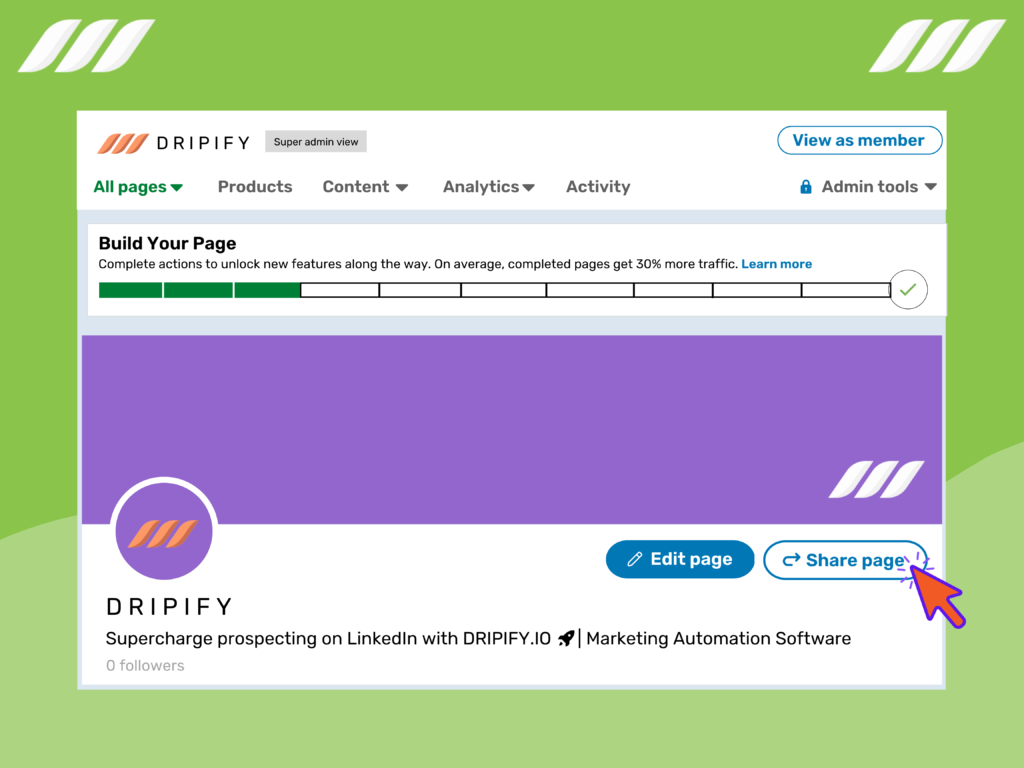 You need to boost your LinkedIn searches if you want potential clients to find your website. That means promoting your LinkedIn Company Page whenever there is an opportunity. You can simply do it by linking your LinkedIn logo on web pages or other social sites. Encourage people to follow your account. Visibility on LinkedIn increases your chances of getting more connections.
7. Track Leads
Tracking inbound and outbound leads through a CRM system is also essential to your LinkedIn marketing strategy. The tool can add to your business's goodwill.
8. Hire People using LinkedIn
Are you looking for new talent for your company? How about using LinkedIn to find new employees?
More than 90 percent of professionals use this portal for job opportunities. Approximately 78 job applications are submitted on LinkedIn per second. Hiring employees via LinkedIn is one way to market your brand and business on the platform.
9. Initiate Discussions
When a brand initiates or participates in a discussion on business-related topics, it establishes its credibility. This is an excellent way to demonstrate your business or company's expertise. It also provides opportunities to expand the network and join new discussion groups.
10. Connect with Industry Leaders and Influencers
This LinkedIn marketing strategy is beneficial if you want to support your brand. Connecting with influencers and industry leaders will help you learn more about expanding your business and reaching out to potential clients. You can improve your networking with guidance from industry leaders within your industry.
11. Boost Brand Messages
It is vital to be active and vigilant to promote and boost your brand message regularly. It is one of the tried and tested ways to improve visibility and engagement with the target audience. Regularly posting content that aligns with your business goals adds to your digital marketing plan.
12. Engage in Interactions and Respond to Feedback
Interaction is essential to improve your brand image. Posting blogs and articles is not enough to create engagement. You need to interact with the people, answer their questions, and respond to their feedback to showcase your trustworthy brand.
13. Use Dripify LinkedIn Automation Tool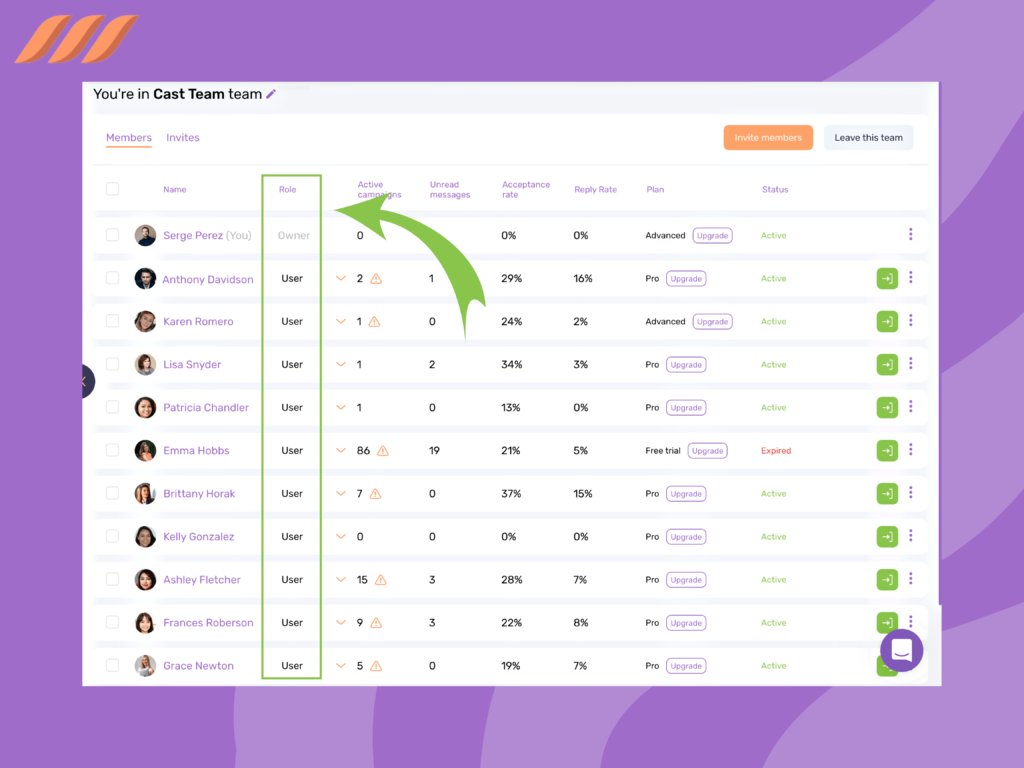 Lastly, Dripify sales automation software is ideal for closing more deals. The multifunctional LinkedIn automation tool is excellent for boosting LinkedIn prospects. Since the tool provides automation and works in the cloud, you can use it without your device.
You can set the sales funnels within minutes to handle them. Dripify allows you to create brilliant drip campaigns with the help of many LinkedIn actions to improve lead generation. You can easily manage your team members and monitor and assess their performances. This automation tool allows businesses to analyze daily stats and check campaign metrics.
Dripify is a top-rated tool for responding to leads. It manages conversations in the smart inbox. If you need to download data and export it to CSV for marketing campaigns, Dripify can also do that.
9 Best LinkedIn Marketing Strategies for Small Business
Creating smart marketing strategies to boost your business on LinkedIn is imperative. The platform offers a vast reach to help companies build a connection with the niche-specific audience and communicate the brand's message.
LinkedIn marketing strategies can work great for your business if you're running a small business or a startup:
1. Do Competitor Analysis
Competitor analysis is a tried-and-tested way to determine your rival's strengths and weaknesses in the industry. When you understand what works for your competitors or doesn't, you expand your practical knowledge of the appropriate marketing strategies.
So, before you get into the planning phase, research your competitors in the market. And if you have no idea how to go about it, watch marketing tutorials to learn how you can conduct a competitor analysis.
2. Create Tailor-made Content
As mentioned earlier, your connections on LinkedIn are your assets. If you want to expand your network, it is significant to focus on the content you use to attract the audience.
Before you make a content strategy, understand your audience and the information it is looking for. Once you know that, create tailor-made posts to entice the audience.
3. Create a Warm and Relatable "About Us"
Many small businesses don't pay attention to their "About Us" page when updating their LinkedIn profile. While having a professional touch improves your impression as a business, it can make you unapproachable.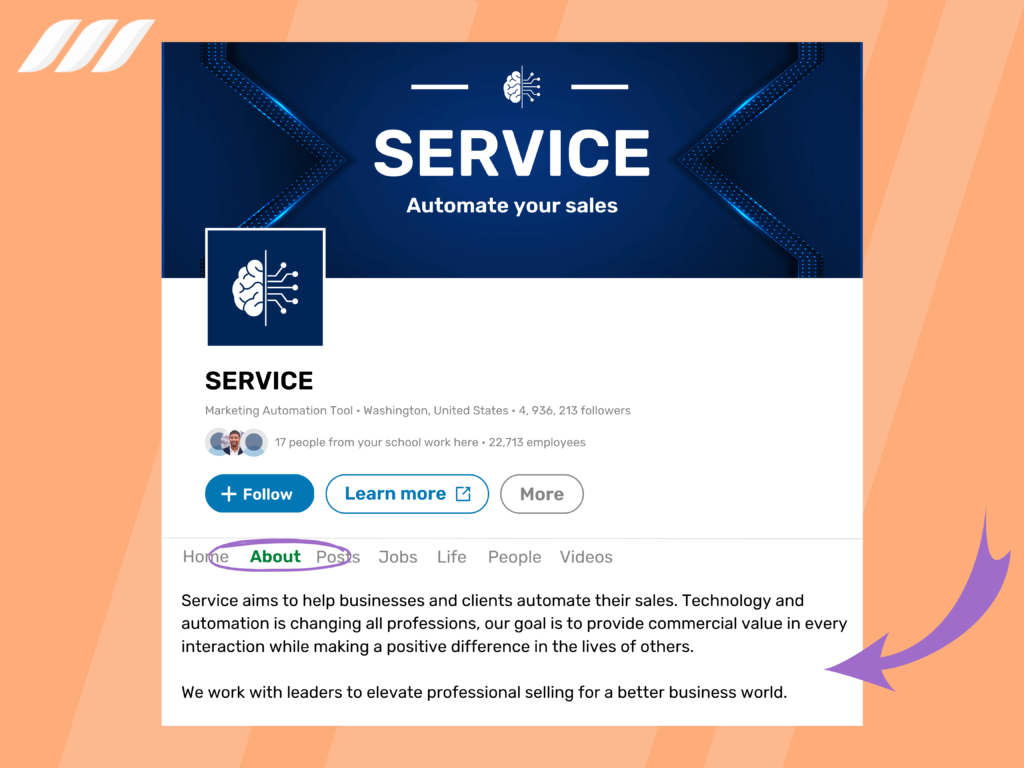 Of course, if you're a newbie in the business world, you would want to maximize your connections' strengths. One way to avoid this is to make an about page that sounds warm and friendly instead of overly professional. Businesses with a more approachable feel attract more people.
Inform the audience about who you are and what you offer using simple and comprehensive language.
4. Be Consistent with the Content
Since you have just stepped into the business world, not many people know about your brand. Therefore, you need to be consistent with your content. Make sure you post something regularly, and update photos and profile pictures at least twice in two months.
5. Engage in Conversation
Engagement with the audience is an excellent way to inform them about your business. Start discussions, answer their questions, and interact with followers to boost engagement. This way, you can build a long-term relationship with prospects and build an identity in the industry.
6. Try Interlinking
Interlinking is essential to direct traffic to your website. Also, don't forget to add a "call to action" or "follow the button" link to connect people to your web page.
7. Leverage Ads
Targeted ads can do wonders for increasing overall conversions. Advertising your small business on LinkedIn helps it connect with the world. Paid ads do a better job driving customer responses and engagement than conventional marketing.
8. Use Data Analysis
You need to evaluate the data and track the demographics, page performance, and target audience. Plus, keeping an eye on metrics such as web traffic, leads, conversions, and engagement is also essential for successful LinkedIn marketing.
9. Get Your Workers Involved
Small businesses can encourage their employees to add the business to their profiles to increase followers and get the company noticed.
9 Best LinkedIn Marketing Strategies for B2B Business
B2B lead generation can also benefit from LinkedIn. Check out these LinkedIn marketing strategies for your B2B business:
1. Use Interesting Image
Visuals are important. Your business should have a face that people can recall when they think about it. Use an interesting homepage image that resonates with your business identity.
2. Write a Catchy Description
Catchy descriptions set your business's LinkedIn profile apart from others. Avoid writing long, boring, and dry paragraphs to describe your business. Make two unique and enticing introductory lines for the readers to click on "know more."
3. Obtain Some Professional Recommendations on the Profile Page
Of course, an impressive profile makes all the difference. You can try to obtain recommendations from some experienced professionals within the industry on your profile. Even three to four recommendations from leading professionals can help you build an attention-grabbing profile.
4. Make a Showcase Page
LinkedIn Showcase pages are a unique feature that LinkedIn offers B2B businesses to help them drive sales and generate leads. It can assist you in building a long-term relationship with your segment.
5. Create LinkedIn Groups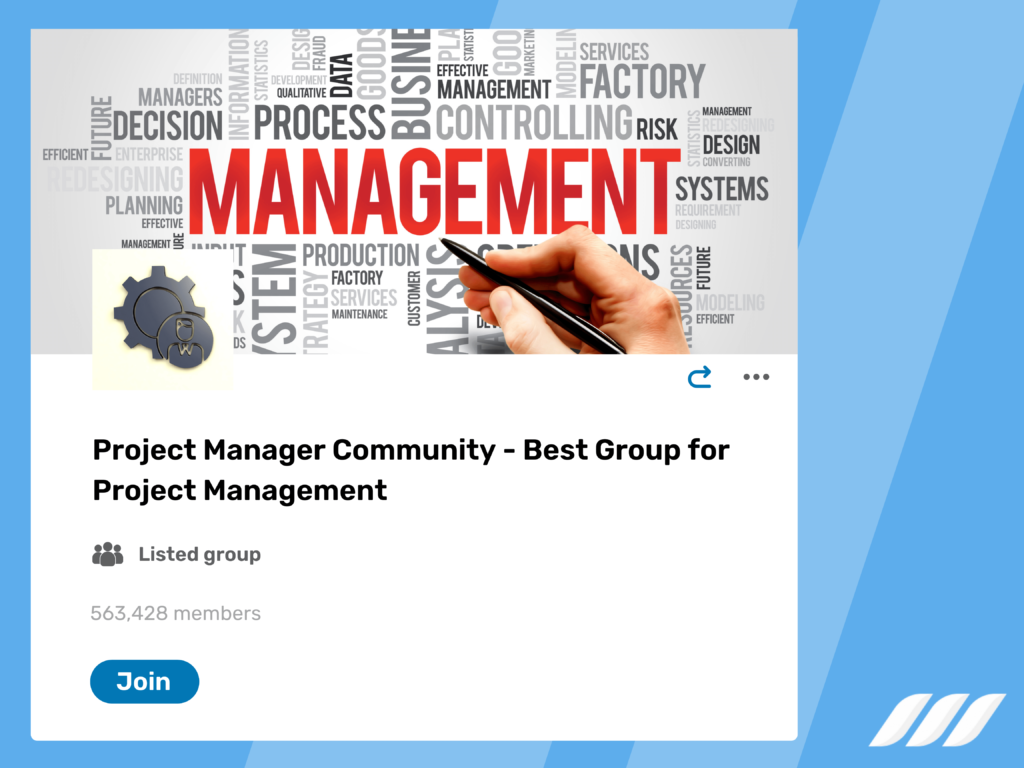 Creating groups on LinkedIn is a good marketing strategy to get recognition within your niche and show yourself as a market leader.
6. Use Search Filters
Not every connection on LinkedIn is helpful for your business. You can use the advanced search filters to choose an audience that is relevant for your B2B business. The filters allow you to explore mutual connections and relevant people.
7. Posting Content Regularly
Like any other business type, B2B businesses need to be consistent with their posts and publishing content. You can engage with the audience, use inbound marketing, and update your profile to show a constant online presence.
8. Incorporate a Business Summary Section
The LinkedIn profile has a separate section for the summary or about section. It is also crucial for your business LinkedIn profile to make a first impression on your followers. That is why it is essential to include relevant info so prospects continue exploring your business.
9. Send Personalized InMail
Send personalized InMail to tap into the skills of individuals working in your and other organizations. A personalized InMail is a way to make recipients notice and respond to your business.
Related article: B2B Sales Strategies to Grow Your Business
Conclusion
LinkedIn marketing strategies are great for building a positive brand image and driving sales. The marketing game on professional platforms like LinkedIn is expected to increase in the future. Thus, businesses need to enhance their marketing efforts by adding the given strategies to their LinkedIn company page.