The LinkedIn profile template offers a wide array of characteristics to support users with a traditional employment background. Since the platform has no established way to accommodate self-employed individuals, it can be tricky to present yourself as a self-entrepreneur.
Luckily, using LinkedIn when you are a self entrepreneur and thriving like other professionals is entirely possible.
Keep reading to know how to start your LinkedIn journey as a small business owner and leverage the opportunities available on the platform.
Why Use LinkedIn When You Are a Self-Employed Entrepreneur
You're not looking for a job, and neither are you a conglomerate. Then why join LinkedIn? Here are a few advantages of LinkedIn for self entrepreneurs.
Get More Exposure
In today's digital business landscape, most of your prospects are likely to look up your services or products online. You want to ensure every time someone searches for products or services in your industry, your profile ranks higher in the search results.
Did you know that having a LinkedIn presence increases your chances of showing up in Google search results? Since LinkedIn profiles are indexed in Google's algorithm, you can get tenfold your online visibility with the right SEO.
Grow Your Network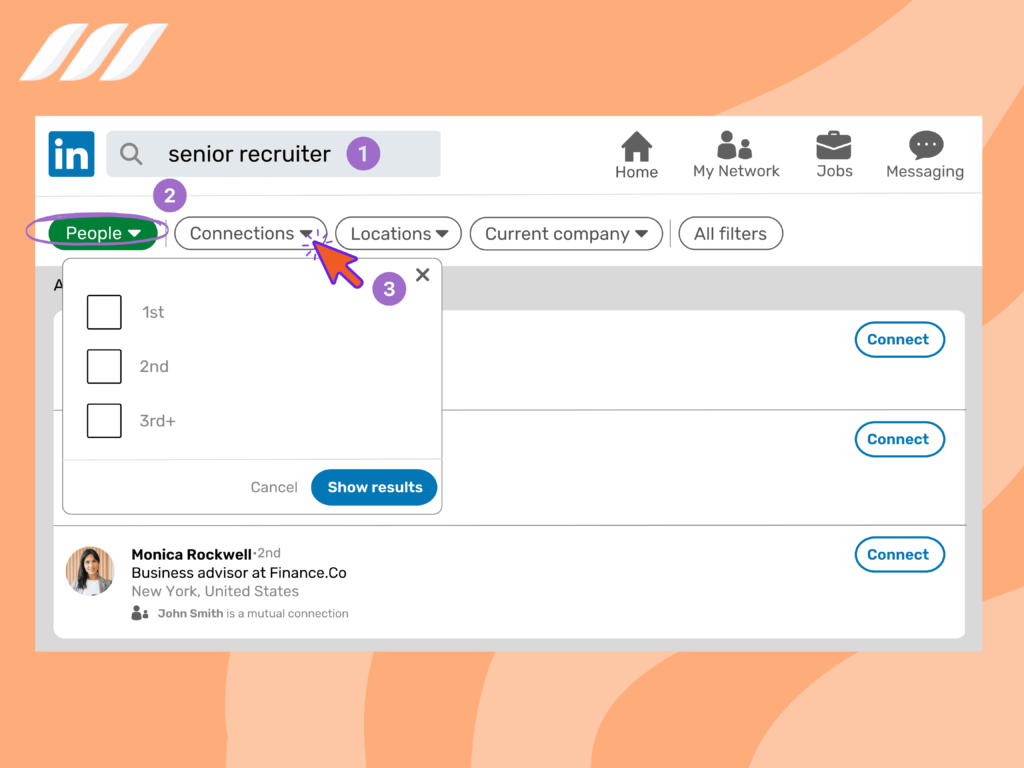 LinkedIn is a widely used channel for sales prospecting. You can quickly identify your potential customers, add to your network, filter your leads, and convert your connections into loyal customers.
Plus, it is always a good idea to use LinkedIn to follow businesses or self-entrepreneurs within your industry. This way, you can keep them on your radar and get insights into the industry developments. Who knows, you might discover new trends and techniques to sky-rocket your B2B LinkedIn lead generation and sales.
Join Linkedin Groups to Find Target Clients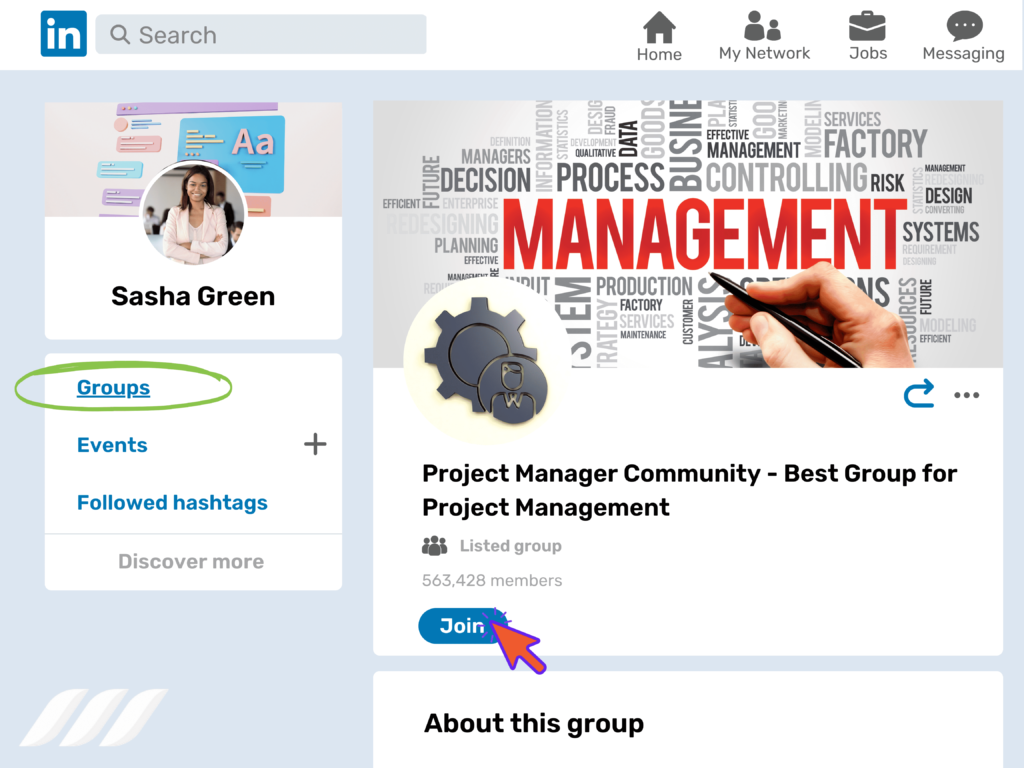 The right LinkedIn groups present you with an excellent opportunity and resource to collect data. For example, you can join relevant groups to discover industry pain points and tailor your solutions.
Being a part of a group also allows you to participate in discussions and give your two cents, which can open more windows of opportunities for your business. And if your contribution is thought-provoking and valuable, you may become a thought leader in your industry or niche.
Develop Your Branding
As you know, LinkedIn is a powerful platform for establishing and growing your brand. You can promote your offerings and initiatives using Showcase Pages and Spotlight Pages. Or maybe you'd want to tap into a personal profile featuring multiple sections to break down your expertise or run various ad campaigns to suit your objectives. The possibilities are endless!
Establish Thought Leadership
The Publications section is probably a powerful but rarely-used feature on Linkedin. This means you have an excellent opportunity to stand out by posting your content. For example, if you've written an e-book, newsletter piece, or maybe a guest blog, you can post it in the Publications section and draw attention.
Remember that publishing long-form content is another powerful way to evolve your thought leadership. Consider looking for subjects with insufficient content to support and then fill in the gap with long-form articles.
Do You Need to Create a Company Page or Just a LinkedIn Profile?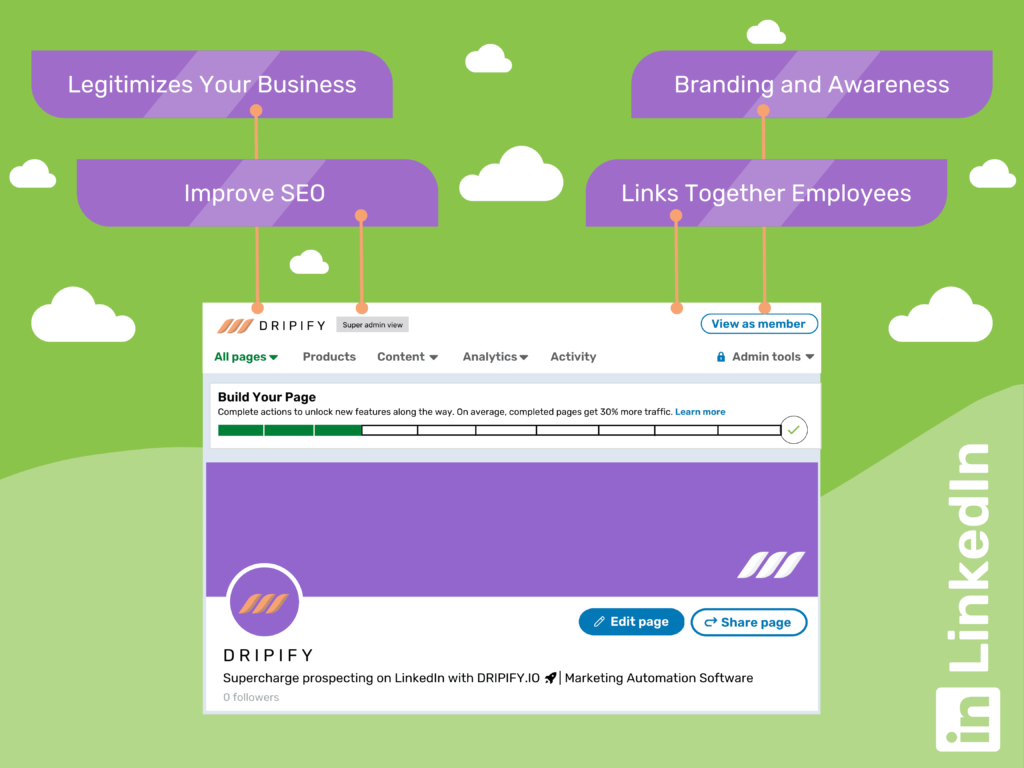 It's no secret that a solid LinkedIn profile is a must-have for any self-entrepreneur. But did you know that a Company Page can be a major plus? It can help supercharge your lead generation efforts and promote your brand to your target audience.
Here are some reasons why you might want to have a LinkedIn business page:
1. Legitimizes Your Business
Having your company page linked to your profile's experience section can boost your credibility. That's because having a logo show up instead of the default LinkedIn image plays a significant role in legitimizing your business.
2. Branding and Awareness
Many people consider it inappropriate to use your personal LinkedIn profile to frequently upload content specific to your business. By contrast, a Company Page allows you to create targeted content for your prospects and existing customer base. This is where you can educate people about your solutions and attract your target customers.
3. Improve SEO
A well-optimized personal profile and SEO-friendly website are great for your search engine rankings. But, adding a company page is sure to further improve your search engine visibility. Besides, company pages can be the gateway to drive traffic from LinkedIn to your website.
4. Links Together Employees
Suppose you employ workers in your small business. This means you can use a company page as an excellent converging point. Having your company's logo on every employee's personal profile is a bonus. It can help promote your brand and attract customers and other talented potential employees.
How to Create an Impressive LinkedIn Profile
It may take a while to create a convincing LinkedIn profile, but it's worth the effort! Follow these steps to create a perfect LinkedIn profile as a self-entrepreneur.
1. Choose The Right Profile Photo and Background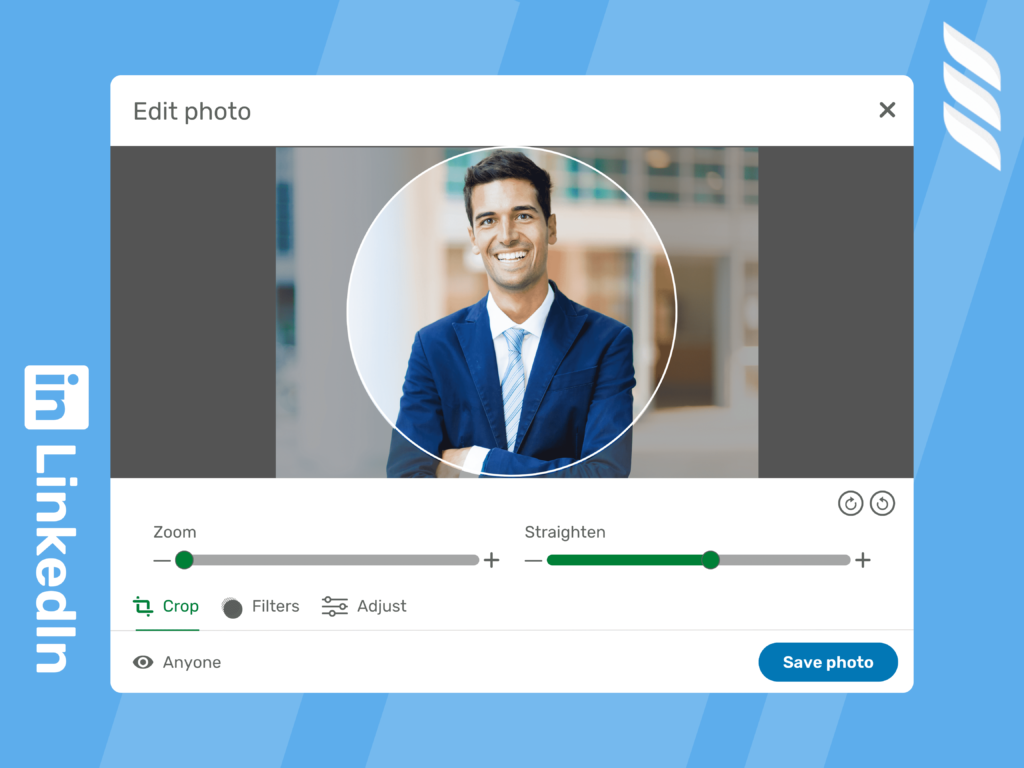 Profile pictures are the calling card for LinkedIn members, and self-entrepreneurs are no exception. A compelling profile picture involves various elements, but let's have a look at a few quick tips:
Make sure your face covers 60% of the frame
Wear what you'd like to wear for work
Don't forget to smile
Also, your background photo is your profile's second prominent visual facet. Use it to throw a bit of context or express what matters to you. But don't forget to keep it professional.
2. Make Your Headline Count
Besides your profile and background image, your headline is what appears in the thumbnail. You can use it to state your role in your business or mention the solutions you offer to resolve your prospects' problems. Remember that your headline will dictate whether or not people will open your profile to have a detailed look.
3. Write An Amazing Summary
LinkedIn users will look at your summary before opening your complete profile. This means you can leverage this part to write your story and build an emotional connection. Don't just list your skills and experiences; there are dedicated sections for that. Tell your prospects how you're making a difference and what drives your passion for your work.
4. Fill Up The "Experience" Section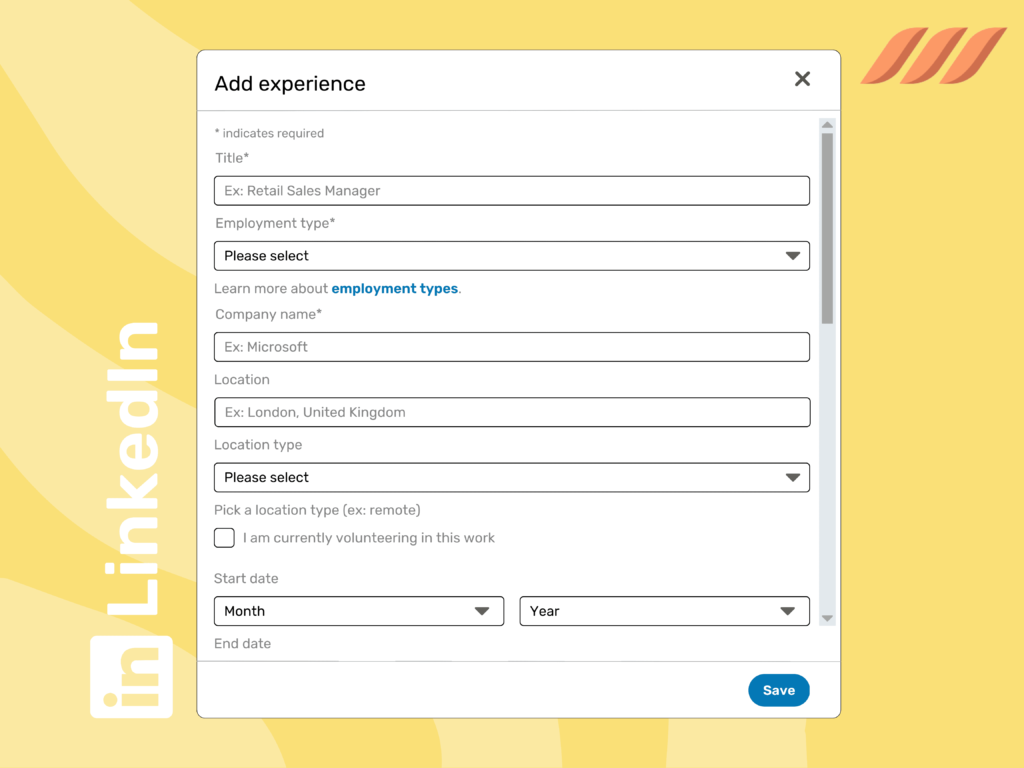 The experience section is your opportunity to mention your projects and demonstrate your areas of expertise. For instance, you can use it to tell about your collaborations with industry leaders, mention the businesses you've worked with, and even your R&D experience to create better and innovative solutions.
Related article: How to Add a Portfolio to LinkedIn
5. List Relevant Skills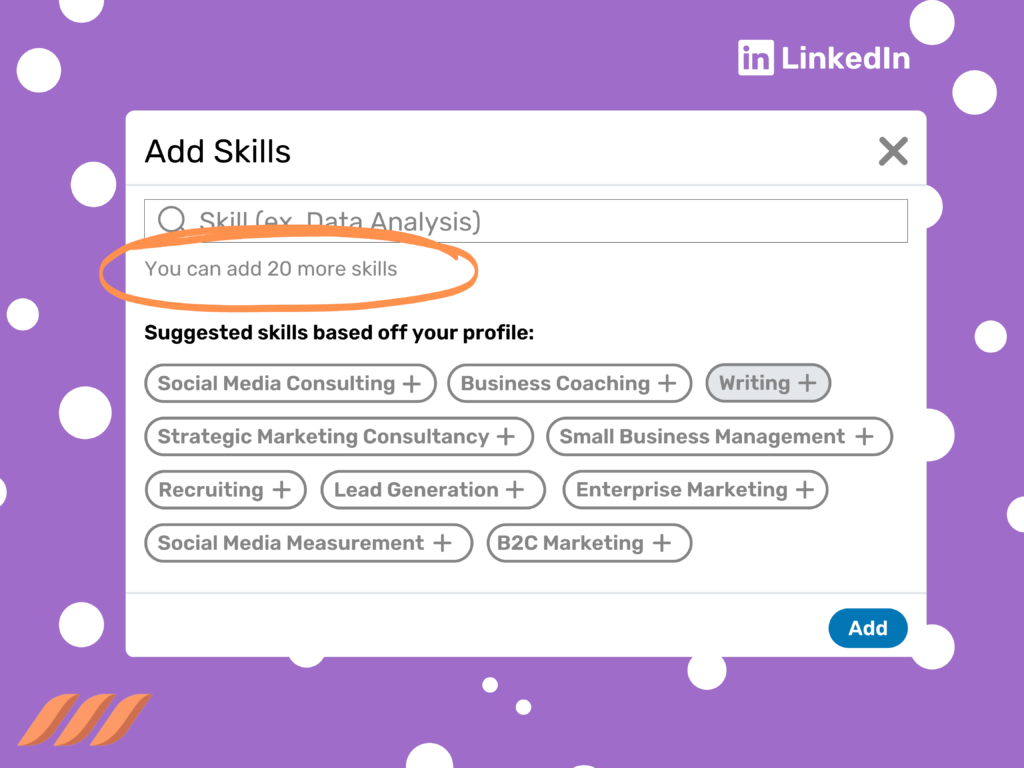 Next up, scroll down to the "Skills" section and add the skills relevant to your work. Skills speak of your versatility and the degree of expertise you have in your profession.
6. Get Skill Endorsements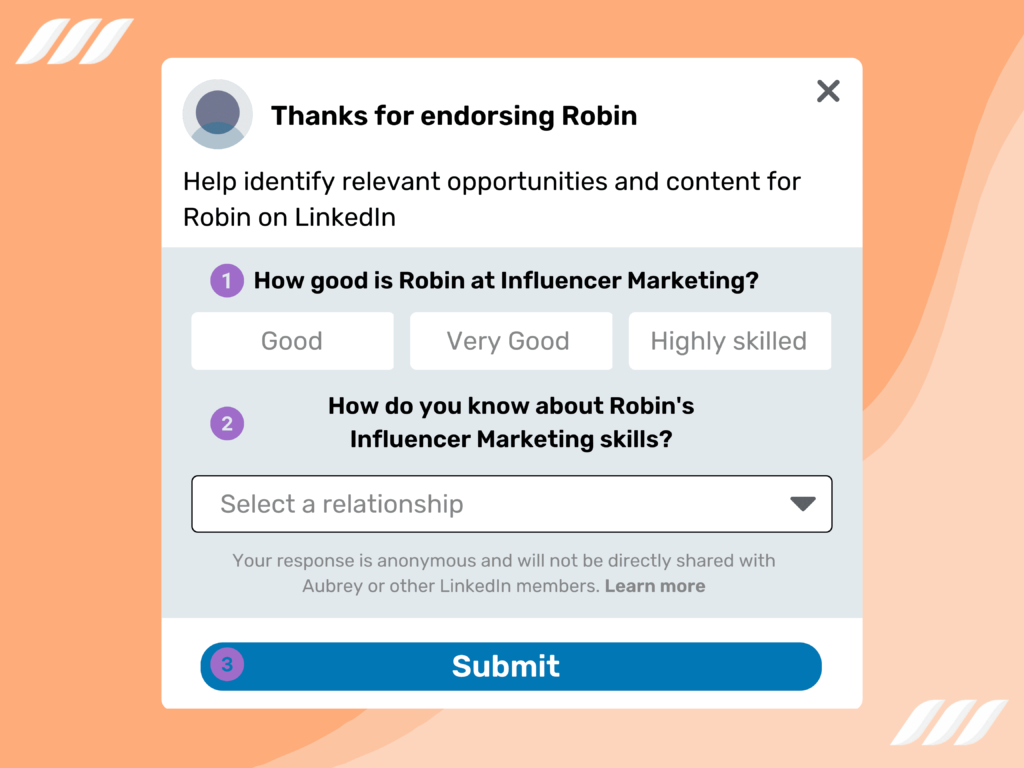 Adding skills on LinkedIn is unrestricted, which means people can use it to provide misleading information. That's where LinkedIn Skill Endorsements come into play to validate your skills. After adding your skills, you may want to have them endorsed by those who've experienced your skills firsthand.
7. Spotlight Your Services
LinkedIn has recently added a feature that can help self-employed individuals like freelancers, small business owners, and consultants. Now you can attract potential clients by adding your services at the top of your profile. Just like skills, you can list up to 10 of your services. Besides improving your search engine visibility, services help your prospects know if their requirements fall under your domain.
Read also: How to Get Clients From LinkedIn
8. Get Recommendations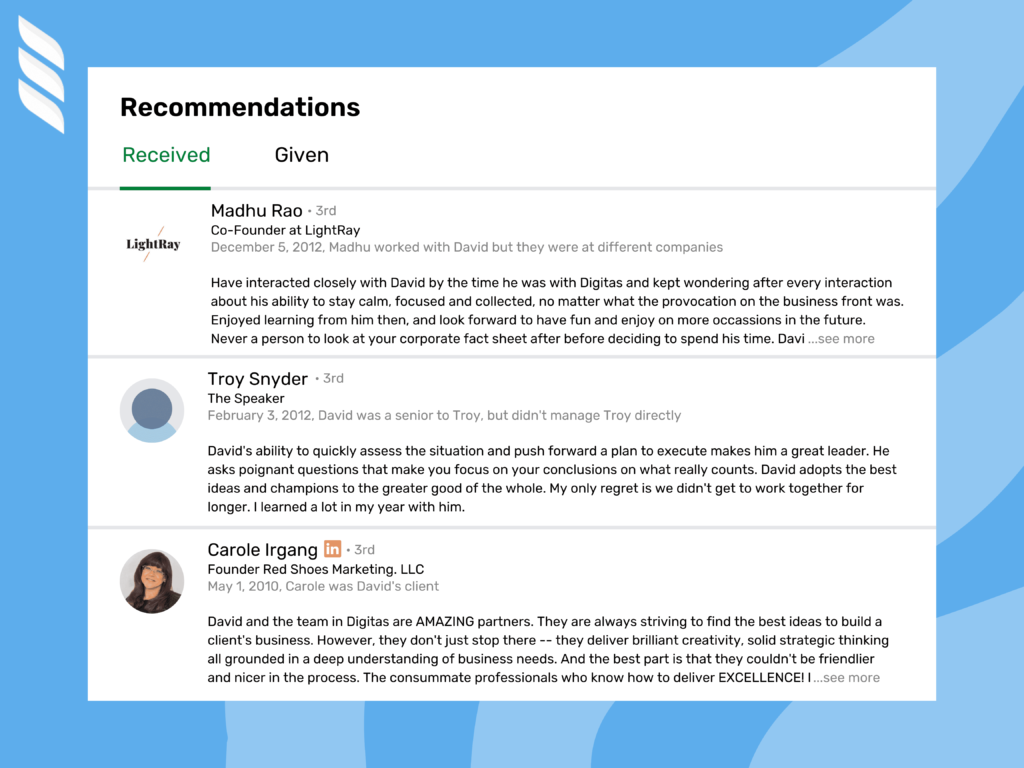 Similar to endorsements, recommendations are another way to add credibility to your profile. When someone leaves you a recommendation, they describe their positive experience with you. This gives others trust and confidence in your capabilities or services.
9. Personalize Your URL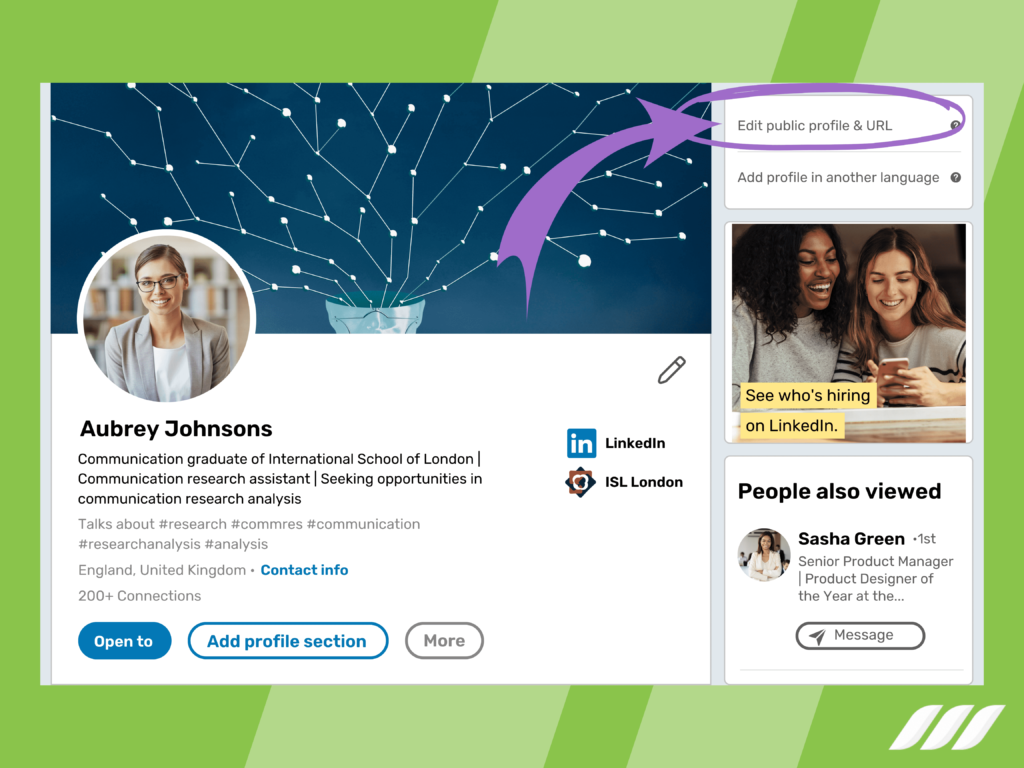 One of the best things about LinkedIn is that it allows you to personalize your profile URL. Personalized URLs are much more presentable than the default URL string, which has random symbols and letters. In addition, customized URLs are easier to find, and they improve your branding and SEO.
Related article: How to Find Your LinkedIn URL
10. Start Sharing
A huge LinkedIn network is one thing; adding value to their screen time is another. For one, you can do that by posting meaningful and engaging content. Second, you can join groups and be a part of the discussion. This can lead you to become an authority in your niche. Plus, you can add well-expressed comments to give yourself greater prominence. Comments that contain your viewpoints and opinions also play a role in forming your thought-leadership.
Use Dripify LinkedIn Automation
Once you have your LinkedIn profile up and working, the next step is to conduct outreach based on your buyer persona. In simple terms, outreach involves connecting and engaging with your potential customers. When done on a small scale, it's no rocket science — all you have to do is locate leads and then send personalized messages.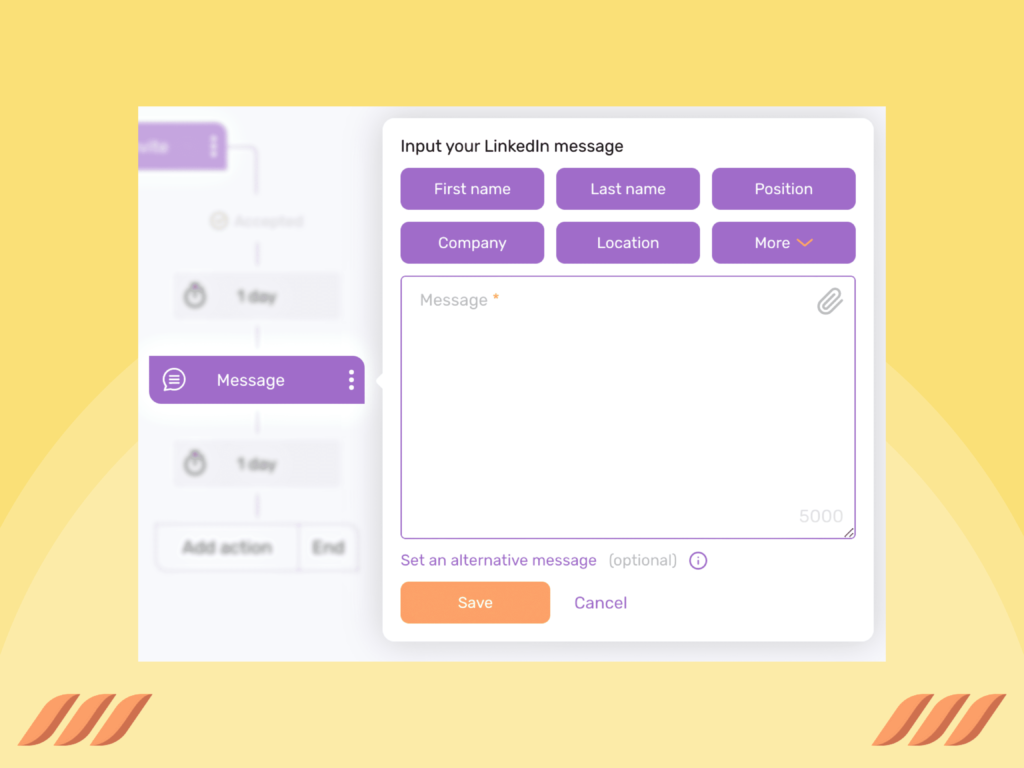 But things become tedious when you have an extensive database of people to shortlist prospects and then send them connection requests one at a time. This is where LinkedIn automation has your back.
Thanks to Dripify, you can do your outreach automatically! Dripify is a LinkedIn automation tool that handles prospecting from A to Z — sweeping hundreds of profiles at a time, sending customized connection requests with follow-ups, endorsing connections' skills, and automating your sales funnel.
All in all, Dripify is an intelligent tool to have in your lead generation strategy. So, you might want to leave the laborious and repetitive aspects of prospecting to this tool and spend time interacting with your leads one-on-one.
The Benefits of Using LinkedIn for Self-Entrepreneur
Traditionally seen as a job search platform, LinkedIn is equally effective at generating leads or nurturing referral relationships. Here's how LinkedIn benefits self-employed individuals.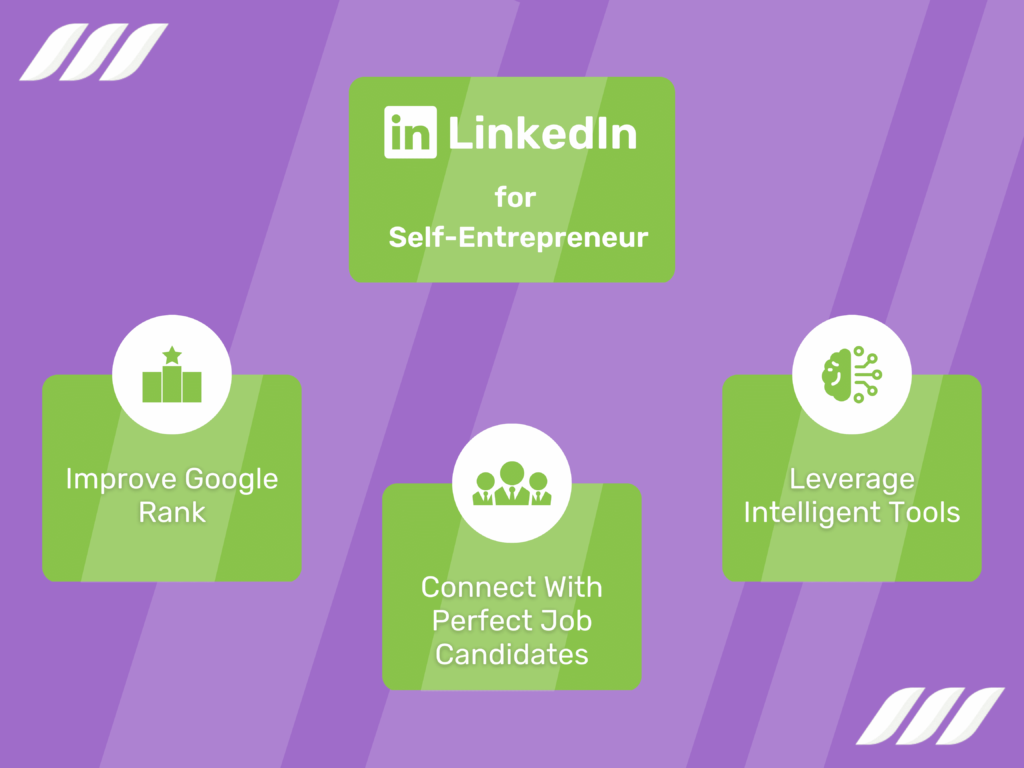 Improve Google Rank
Creating a professional website is preliminary for every self-entrepreneur. Ranking it on SERP, however, could require next-level SEO techniques. When you're on LinkedIn, you're part of an established professional network. This makes it much easier to set up and rank your profile/page on Google than on a website.
Connect With Perfect Job Candidates
Whether you're a small business owner or a recruiter at an MNC, LinkedIn can be your go-to place to find job candidates. This comes from the fact LinkedIn segments personal profiles into meaningful sections. Combined with advanced keyword search, this becomes a quick and effective way to track suitable candidates for your business.
Leverage Intelligent Tools
LinkedIn offers a complete collection of tools that you can use to differentiate yourself from your competitors. You can use Recruiter and Recruiter Lite to send bulk messages, reach out-of-network members, create candidate pipelines, and use AI-based recommendations. InMails, however, enables you to send direct messages to members you're not connected to.
Moreover, you can create separate pages for your services, products, sub-brands, or company initiatives using Showcase Pages. By contrast, Product Pages serve as dedicated pages for your offered products, each having description, feedback, ratings, and media.
Also, you may want to use LinkedIn Events and LinkedIn Live to consistently build a deeper connection with your audiences.
Conclusion
If used correctly, LinkedIn can be an inclusive digital space for self-employed entrepreneurs, facilitating those interested in getting more visibility, growing their network, promoting their brand, or having an authoritative presence. In addition to a personal profile, self-entrepreneurs can create a company page for the added benefits explained above.
If you want to create a power-packed personal profile, fill in every section of your profile and share content regularly. And after creating your profile, consider adding relevant people (prospects) to your network. While the process can be done manually, the top LinkedIn automation tools like Dripify can scale your effort much more efficiently.