Creating an impressive LinkedIn profile is critical for generating leads or attracting recruiters.
If you've tried every technique but can't attract viewers, it's time to learn the secret tips and tricks to creating an outstanding LinkedIn profile.
In this guide, we'll teach you:
· How to build a LinkedIn profile that gets the result
· How to become famous on LinkedIn by attracting followers
· Why you need to create a powerful LinkedIn Profile
· And lastly, how a LinkedIn automation tool helps you create a stunning LinkedIn profile
Let's jump in!
Why Do You Need to Improve Your LinkedIn Profile?
With over 900 professional million members and the first ranking as a professional social networking channel, LinkedIn opens you up to fantastic network connections and job opportunities.
From improving your brand awareness to unlocking networking opportunities, using LinkedIn helps establish you as a brand authority.
Read also: How to Buy LinkedIn Followers and Connections
Here we discuss the top four reasons you must improve your LinkedIn profile:
A Great LinkedIn Profile Helps Build Trust
A well-written, attention-grabbing, and valuable LinkedIn profile helps establish you as a trustworthy and credible person. Therefore, creating an active and eye-catching LinkedIn profile increases the chances of your discovery by companies looking for strong candidates.
Plus, building trust makes it easier for you to retain customers or establish yourself as a strong candidate.
An Impressive LinkedIn Profile Attracts Recruiters
Research reveals that 87% of recruiters believe LinkedIn is the most effective platform to vet candidates during the hiring process.
Therefore, creating an active and eye-catching LinkedIn profile increases the chances of your discovery by companies looking for strong candidates.
Furthermore, potential employers will contact you if they believe your skills and recommendations are a good fit for their company.
Related article: How to Reach Out to a Recruiter on LinkedIn
A Professional LinkedIn Profile Acts as Social Proof for Your Skills and Talents
A professional LinkedIn profile makes it easier to gain recommendations and endorsements for skills and past works.
By gaining recommendations and endorsements from others, you can improve your LinkedIn search ranking.
In addition, you can attract recruiters to land your dream job. Boasting a LinkedIn profile with experts backing your skills can help you make powerful connections.
A Good LinkedIn Profile Lets You Explore Incredible Networking Opportunities
Since LinkedIn is a business-oriented social networking site, it's evident that the website offers you fantastic networking opportunities. Whether you're working, you can start expanding your network of connections to establish yourself as a professional and industry-thought leader.
Additionally, a robust network makes it easy for you to seek employment options. Your expansive network of connections can introduce you to people from various companies. As a result, LinkedIn helps you explore networking opportunities to further your career.
An Outstanding LinkedIn Profile Helps You Unlock Job Boards
LinkedIn helps you discover opportunities that don't exist on traditional job boards. Also, with LinkedIn, you can apply for job roles with a single click. You can also save job searches to let recruiters know they've got your interest.
Excellent Tips to Improve Your LinkedIn Profile
Now that we've discussed why you must create a LinkedIn profile, let's get to how you can achieve that.
Here are thirty fantastic tips to get you started:
Add a Professional Photo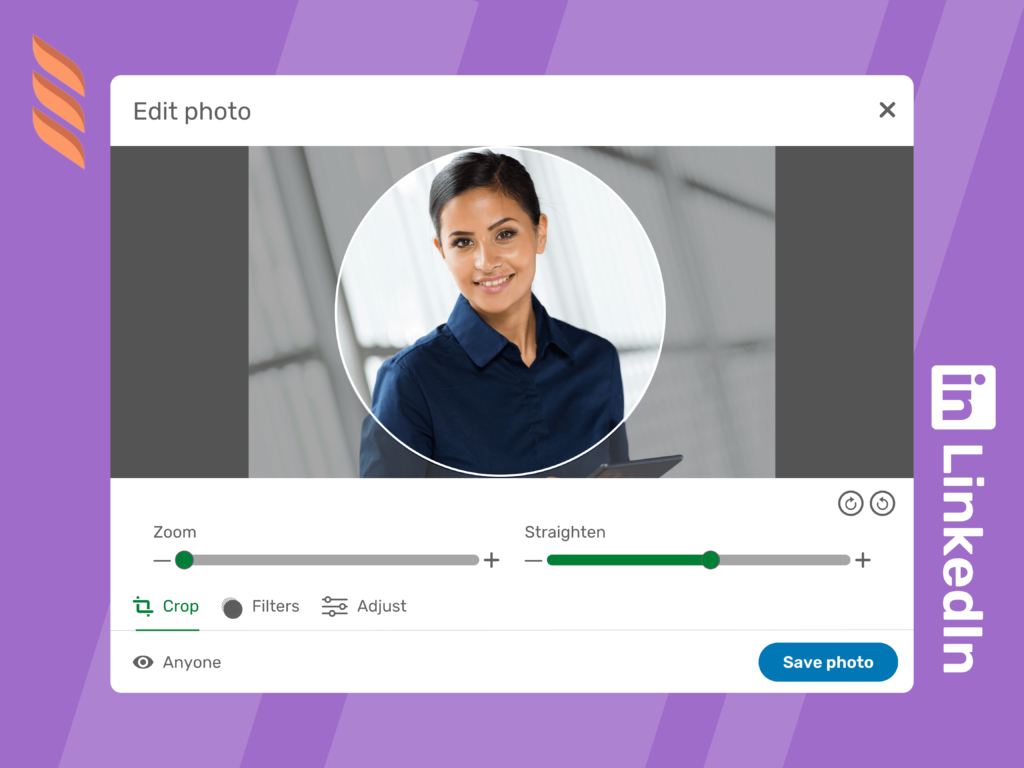 Here's the thing: Your LinkedIn profile picture is the first thing viewers see when they come across it. Therefore, you must make the perfect first impression.
Start by checking that your profile picture is public. If it's not, your LinkedIn profile won't appear in searches or be visible to your target audience. After that, choose a professional profile picture. Remember, LinkedIn is not your personal social media page; it's a professional networking site.
For this reason, you should use a high-quality and professional headshot of yourself. Here are several tips to remember when taking your LinkedIn profile picture:
· Use natural light
· Choose a neutral and plain background
· Ensure your face takes up over 50% of the frame
· Wear professional clothing
· Take multiple photos, trying out different angles and expressions
· Avoid choosing a photo where you're partying, drinking, or with your family
Ensure Your Information is Up-to-Date
Picture this: you've created a visually appealing LinkedIn profile boasting your skillset and expertise. Your excellent LinkedIn Profile successfully attracts your target company, and their hiring manager decides to give you a call. One problem, your contact information is incorrect, and now your dream job is gone.
Sounds awful, doesn't it? So, how do you avoid this? By ensuring the information on your profile is up-to-date and 100% correct. Ensure you add your current location, contact information, email address, number, website, and social media accounts.
Add Your Pronouns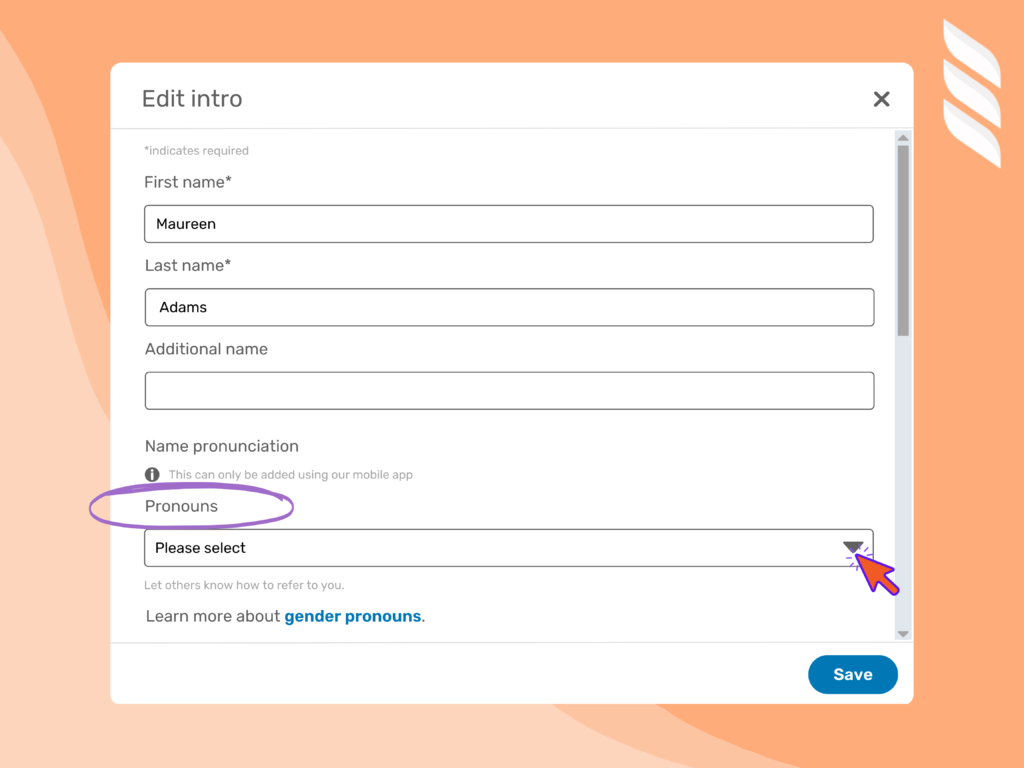 Pronouns are essential to a remote and in-person work environment. Thus, adding them to your profile can avoid potential awkwardness and promote an inclusive and diverse work ecosystem. Whether you prefer she/her, he/him, or another combination, remember to include your pronouns in your LinkedIn profile.
Use an Attention-Grabbing Headline to Grab the Reader's Attention
Your headline appears under your LinkedIn username, meaning it's the first thing users see when they click your profile. LinkedIn's default settings fill your headline as your current position- which is OK but not good enough to attract viewers.
Replacing your dull headline with something a little bold and memorable can help capture your audience's attention. Focus on using descriptive and powerful words that resonate with your market.
Add an Eye-Catching Background Photo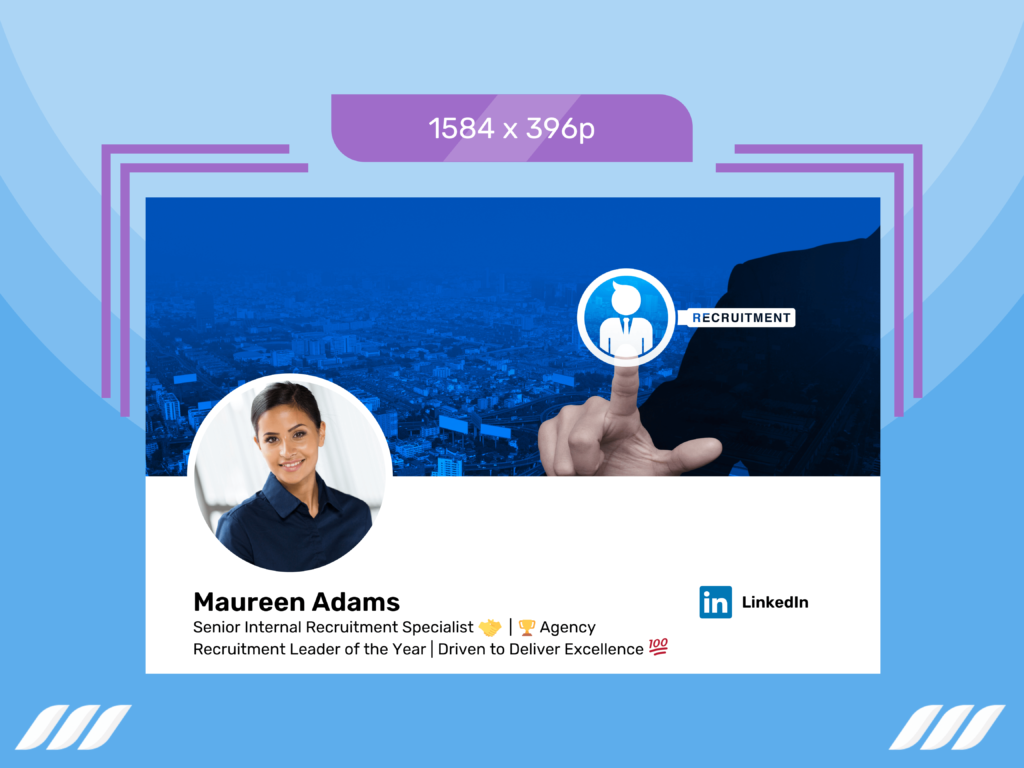 Your LinkedIn background photo is the perfect place to show off creativity.
To create an attention-grabbing background photo highlighting your brand, think about what people associate with what you do — for instance, cameras -photographers, books – writing coaches, computer -technicians, etc.
In addition to this, keep the following tips in mind:
· Use the official LinkedIn background-size, i.e., 1584 x 396p
· Avoid using stock images instead; get creative and personal
Make it Visually Appealing
Standing out in LinkedIn's swarm of CVs is no easy task. If you want to increase the click rate on your profile, you have to be unique. Therefore, we recommend adding engaging visual elements to your LinkedIn profile. Adding high-quality and vivid images, illustrations, videos, etc., can make your profile more appealing.
Furthermore, you can add links to your blog, portfolio, or website. That way, clients or employers can check out your creative work and learn your skillset.
Turn Your Dull Summary into an Exciting Story
Firstly, make sure you have a LinkedIn summary.
Most LinkedIn users leave this field blank, which is a huge mistake! Your Summary is the perfect opportunity to narrate your story to capture readers.
So, avoid using it to list your skills or past job titles; instead, discuss why those skills matter. Don't hesitate to invest time brainstorming and rewriting a few times. Your goal should be to make a highly-personalized LinkedIn summary that makes a difference.
Expand Your Network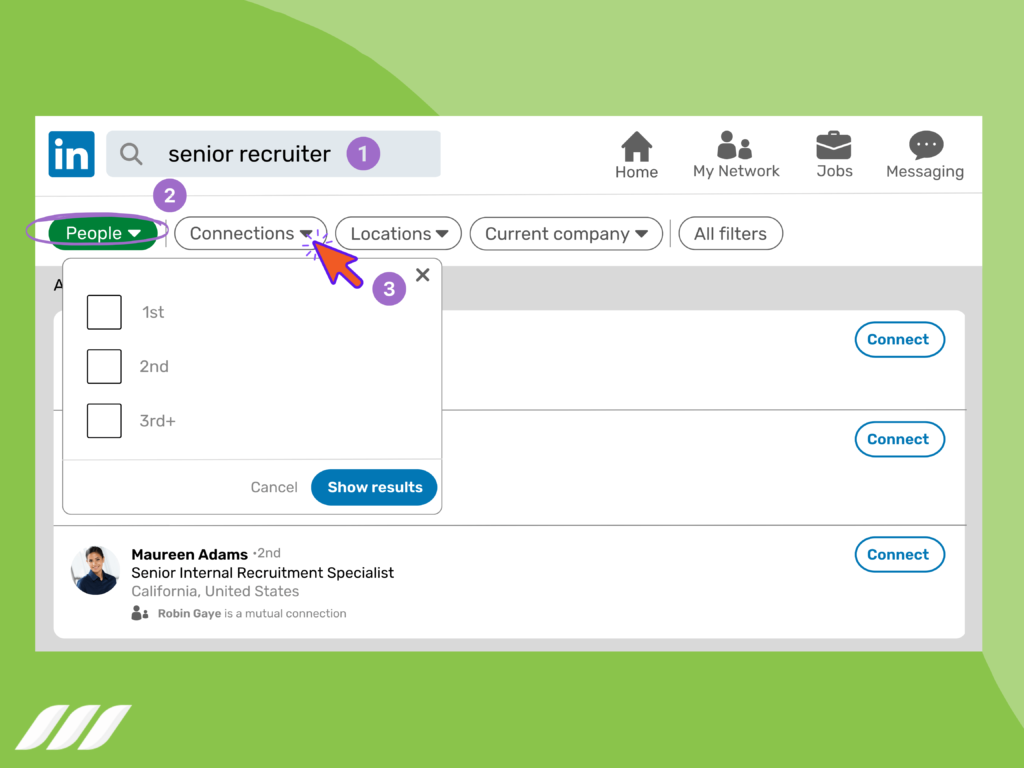 Growing your professional network enables you to meet people through first, second, and third-degree connections. Therefore, the more links you have, your LinkedIn visibility becomes better.
An excellent way of growing your LinkedIn network is by syncing your profile with your email address. That way, LinkedIn's algorithm suggests people that match your profile.
Go beyond sending LinkedIn requests and create a habit of meeting up and conversing with your LinkedIn connections. It helps you keep your profile up-to-date and foster deep relationships.
Showcase Your Passion for Learning
LinkedIn lets users add course certifications to their profiles. When you finish a LinkedIn Learning course, the platform allows you to add its name and details to your profile. That way, you can demonstrate that you're always excited to learn.
Focus on Your Skills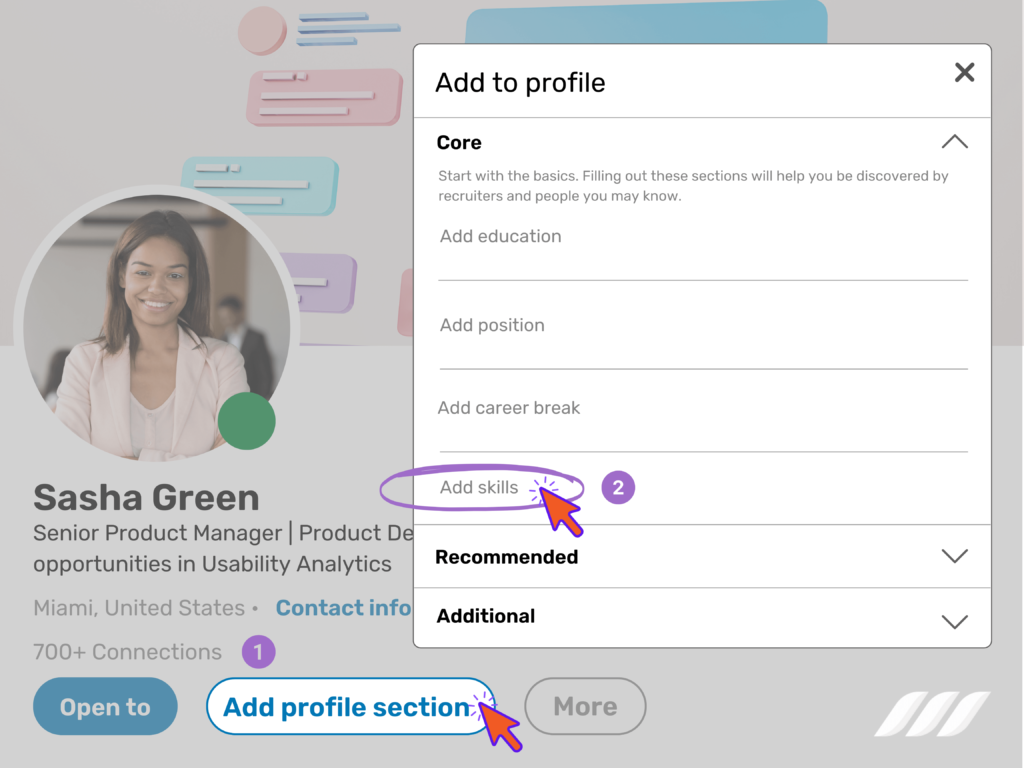 Adding your skills to your LinkedIn profile is a fantastic way of improving your chances of getting contacted by recruiters and hiring managers.
Since it substantiates the description in your Summary and headline, integrating LinkedIn skills enhances your hireability, searchability, and ranking on Google.
Lastly, your skills allow employers and recruiters to identify and validate your qualifications at a glance. So, take out some time to revamp your skills list regularly.
Here are the top hard and soft skills to offer you inspiration on what you should add to your skill list:
Hard Skills
User Interface Design
Cloud and Distributed Computing
Web Architecture and Development Framework
SEO/SEM Marketing
Data Presentation
Statistical Analysis and Data Mining
Mobile Development
Software Revision Control Systems
Network and Information Security
Soft Skills
Leadership
Communication
Time Management
Creativity
Collaboration
Customize Your URL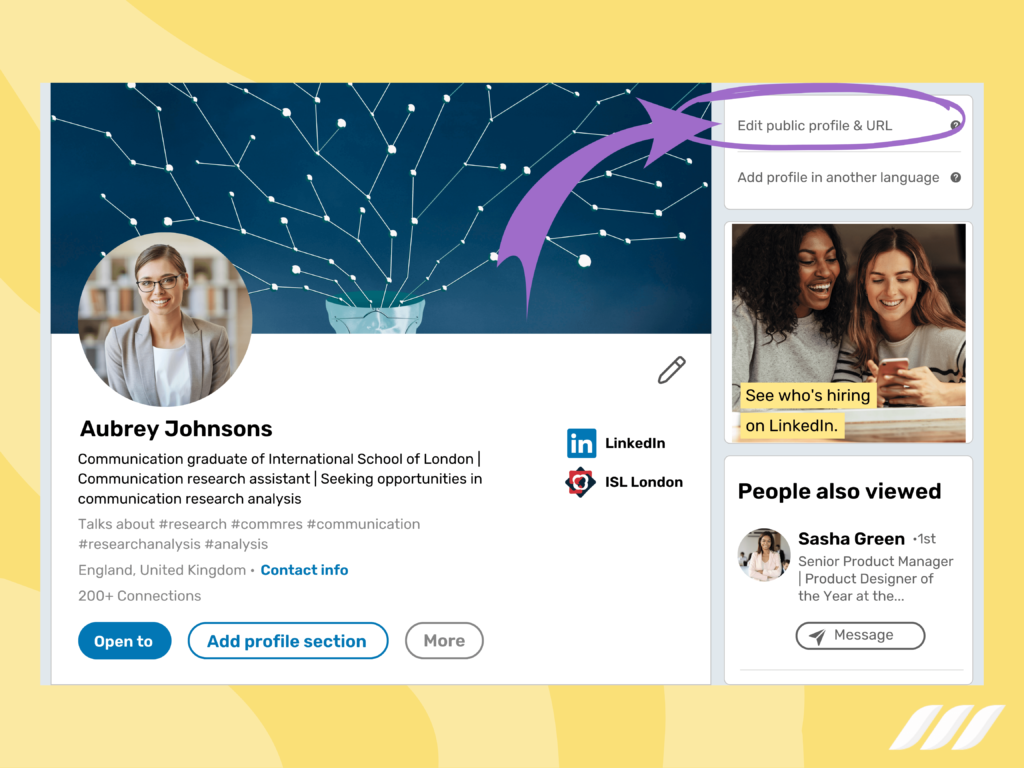 LinkedIn's built-in tool creates a custom URL for you. Unfortunately, it contains a string of random numbers and symbols.
Not only does that make your website look unattractive, but it also makes your URL challenging to remember.
Consider customizing your URL to make it more personal and easier to send your profile to others.
Related article: How to Make a Short LinkedIn URL
Get Rid of Jargon
Complicated self-promotional sentences are pretty common on LinkedIn. Unfortunately, they're shallow and don't offer insights into your accomplishments and skillset. Delete the jargon and buzzwords from your LinkedIn profile and replace them with short, sweet sentences that specify your accomplishments.
Request Recommendations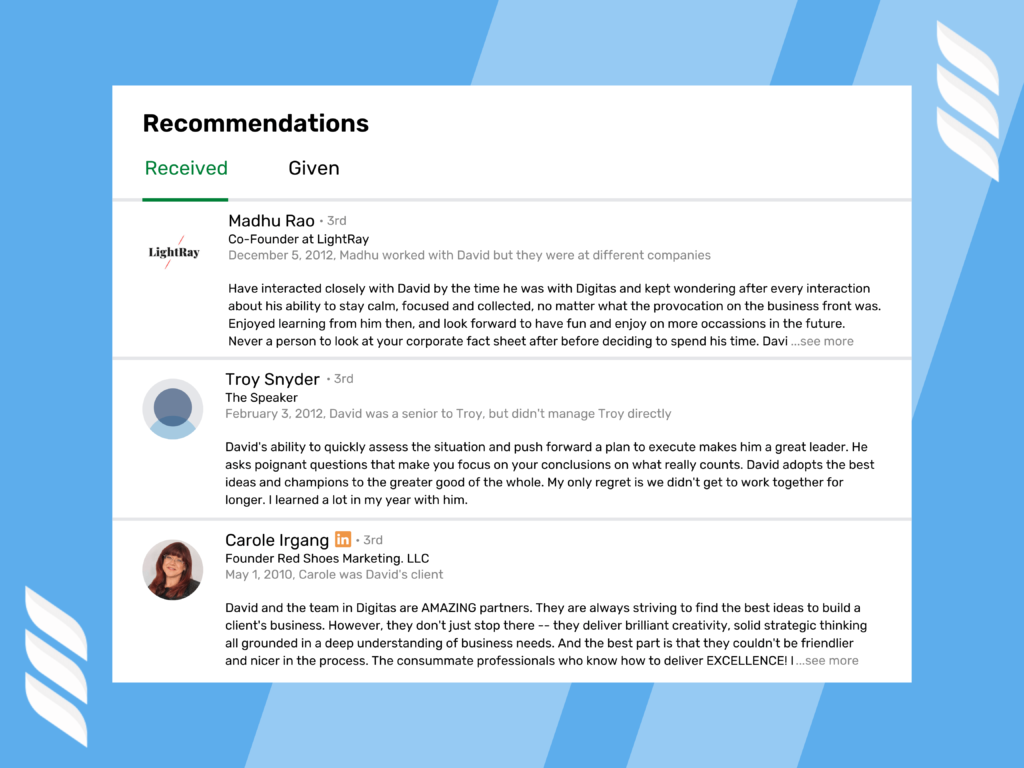 You wouldn't choose a restaurant without checking its reviews. Likewise, no business will hire you before going through your reviews. Don't hesitate to ask your past colleagues, supervisors, or former bosses to give recommendations. You should always have one to two recommendations per role.
Join Relevant Professional Groups
Become a LinkedIn group member that is relevant to your industry, business, and target markets.
Engage on posts, group discussions, and polls to show you're an active member. Moreover, add your opinion under LinkedIn posts to demonstrate your knowledge and expertise to recruiters and hiring managers. It's also an excellent way of attracting followers and expanding your network.
LinkedIn lets you join 50 groups, but we recommend focusing on a smaller number and being active.
Stay Updated with Job Alerts
Maximize your LinkedIn account by creating and uploading a compelling CV. After that, you can set up job alerts and apply when you receive matching jobs.
Highlight Your Portfolio
LinkedIn allows you to add 3 URLs to your profiles. So, use it to link your portfolio to discover new job opportunities. Add appealing videos and slideshows alongside high-quality content. You may even include videos of speeches or Powerpoint presentations to put your skillset and expertise in the spotlight.
Post Quality Content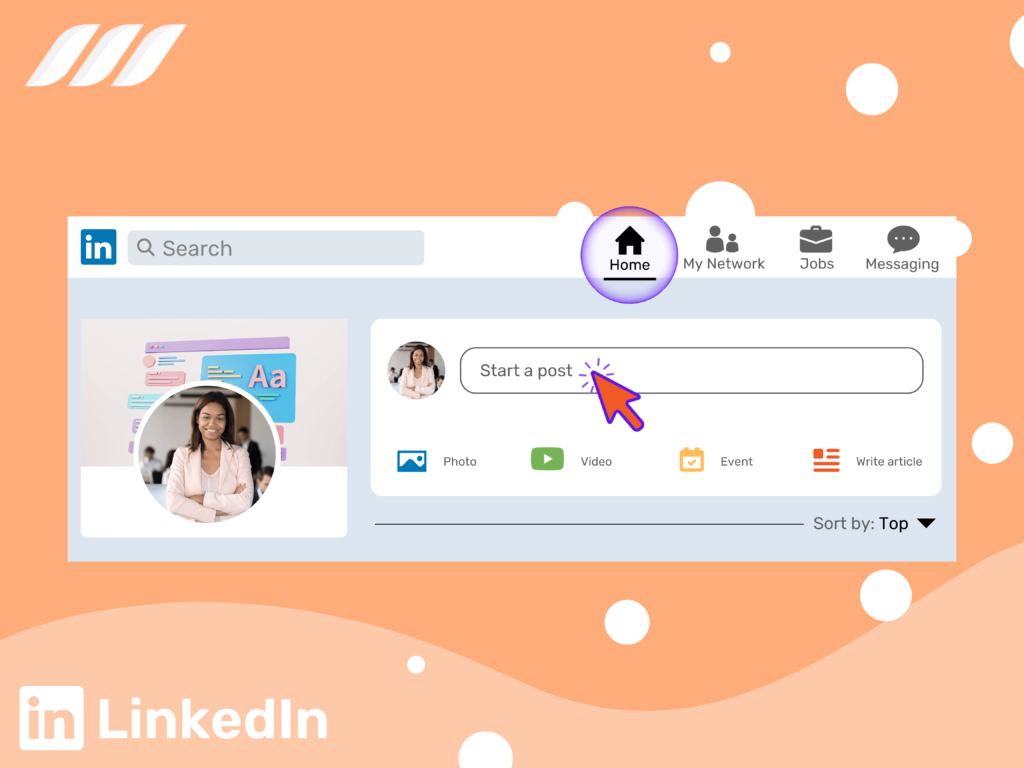 Posting informative and attention-grabbing content is key to establishing your expertise. Consider posting long-form and short-form content to position yourself as a thought leader.
Further, monitor the responses, shares, likes, and comments you receive on your posts. That way, you can identify which topics do well and which you should avoid. Moreover, you can boost your online visibility and create meaningful connections.
Proofread Everything
When establishing yourself as a thought leader and knowledgeable, the last thing you want is embarrassing typos in your headlines or Summary. Therefore, remember to proofread content before you publish.
Here are several mistakes most people make (that you should avoid):
· Ensure your prior roles have past tense
· Double-check dates in your resume to ensure they match
· Use appropriate capitalization and punctuation throughout your content
· If you have multiple entries, ensure they match
Reach Your Audience
While posting content is essential, it doesn't mean you start posting about anything. Ask yourself, 'What would my network like to hear about?' 'Does it fit with my brand strategy?' 'What could help my connections?'
Your aim should be to create content that resonates with your connections and is on topic. However, don't let it stop you from throwing in personalized content that showcases your character.
Aim for 9 to 5
Avoid posting during midnight hours if you want to drive traffic to your content and LinkedIn profile. Instead, select a time from 9 a.m. to 5 p.m. when professionals are most active.
Request Smart
You know that you need to expand your LinkedIn network, but do you know how? If not, here's a tip: you need to request smart and not sound desperate.
Here are a several best practices to help you achieve that:
· Personalize Your Message – Don't send a dull 'Hey, let's connect!' message; instead, hyper-personalize it. Tell the recipient how you came across their profile (or how you know them). If it's someone you don't know, talk about something you have in common with them
· Discuss Why You Want to Connect – If you miss this step, your request will likely get declined. Ensure you add a tangible and specific reason to get connected
· Offer Them a Reason to Connect – An excellent way of doing this is bringing up a topic you discussed in person and appreciating their time or mentioning a post you saw that caught your interest
·Don't Wait too Long – If you meet someone in-person, wait up to 24 to 48 hours before adding them. If you wait too long, they'll think you're a procrastinator, or worse, a bad employee
Make Someone's Day
Engaging with someone's post is a fantastic way of showing your support. Sharing another LinkedIn user's post is an excellent way of getting social and tapping into a new audience.
In addition, it demonstrates your interests and increases your activity level, which is an excellent way of showing people you appreciate their content without personally reaching out. Keep this tip in mind to become memorable on LinkedIn.
Add Comments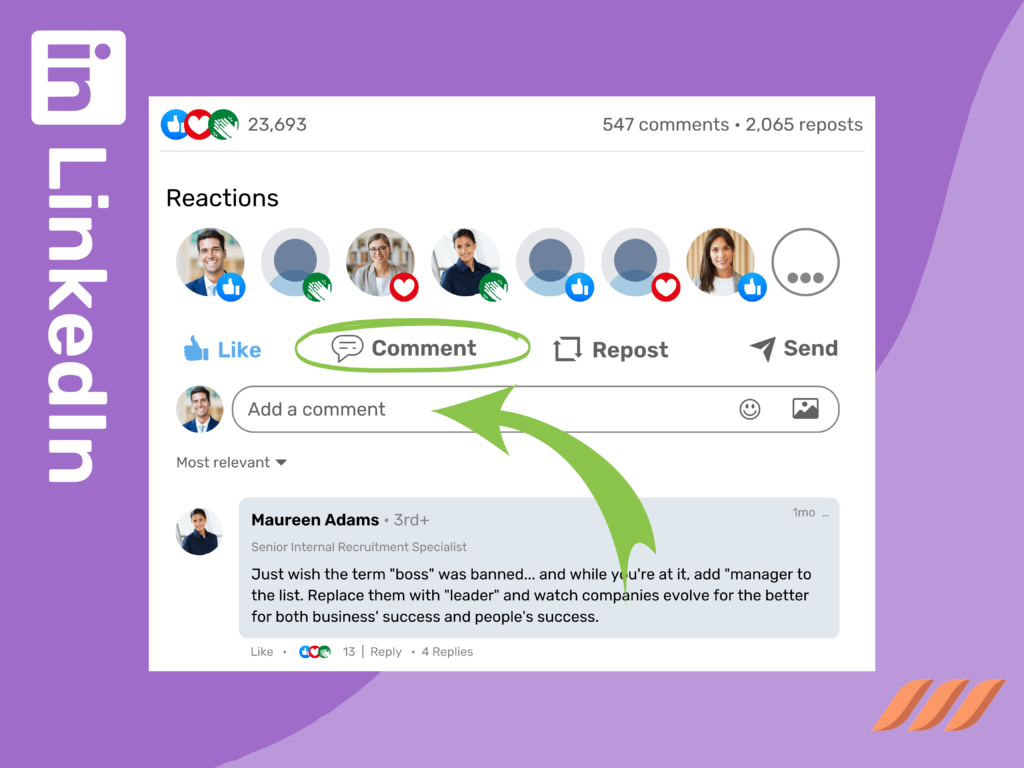 Adding comments under posts and shares is an effective way of becoming prominent on LinkedIn. It also allows you to share your views and establish yourself as an industry expert.
Plus, comments expose you to a broader audience.
Sound Approachable
Using first-person pronouns helps make your profile more interactive and inviting. Focus on sounding professional, friendly, and approachable- someone recruiters, employers, and potential connections would like to meet.
Encourage Efficiency
Here's the fact:
· You're Busy
· Your Followers are also busy
So, what do you do to capture their attention? Easy, you figure out the fastest way people can engage with you and your content. Since LinkedIn users don't have time to spend hours scrolling the platform seeking insights, they appreciate posts that deliver demanding information quickly and effectively.
LinkedIn revealed that posts featuring statistics and outbound links enjoy a 37% better CTR rate. Moreover, posts with 150 or fewer characters received 18% higher engagement.
Expect Your Employer to Read It
You can count on your employer to view your profile if you currently work in a company. If your business has compliance policies, follow them. You should also avoid revealing proprietary information. Rather, focus on creating a standout LinkedIn profile that promotes your current role.
Make Regular Improvements
As LinkedIn is a social networking site, you must stay active. Avoid leaving your profile idle for too long and focus on updating your profile with new and attention-grabbing information.
You may post content, discuss a new skill you learned, show off projects you recently completed, or announce you're seeking a job. That way, you show that you're continually learning and growing.
Put Your Skills in the Spotlight
Your skill list is critical in adding credibility to your LinkedIn Profile. In addition, a skill list makes it easy for recruiters and hiring managers to search your profile.
But beware, you don't want to go overboard and inundate your profile with talents that are useless or only related to your current work. While creating your skill list, ensure you add relevant and tangible ones.
Update Your Location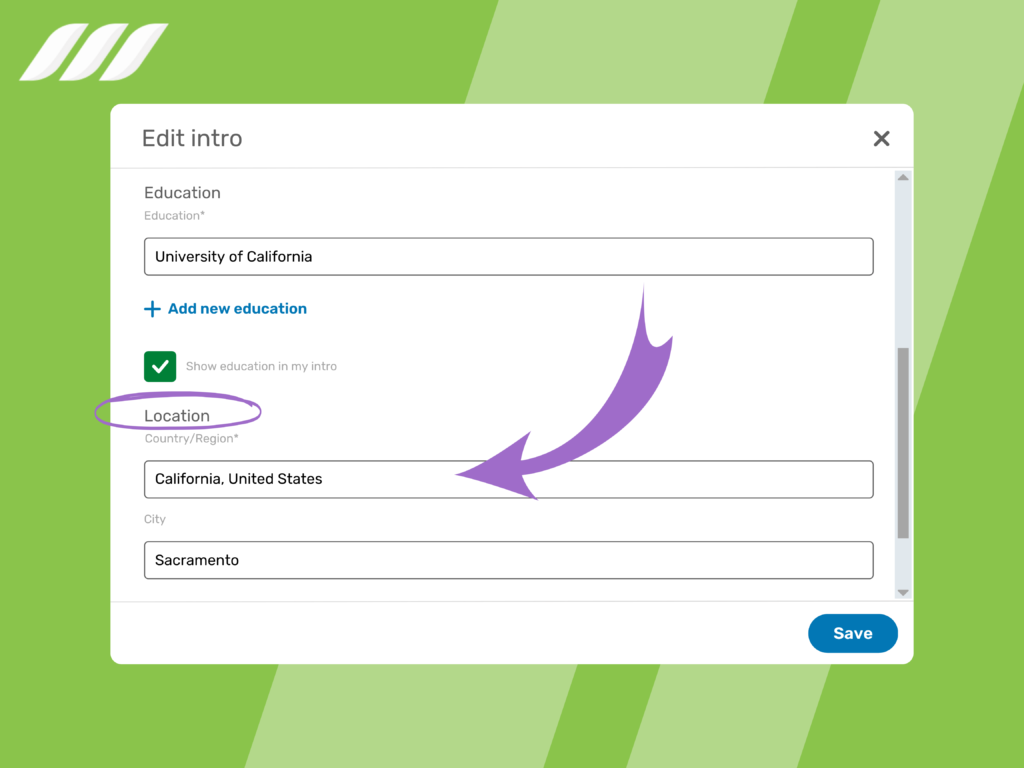 Keeping your location up-to-date allows connections and recruiters to find you easily. For instance, if you're a Graphic Designer working in southern California, your location helps companies narrow their search more quickly. As a result, you improve your chances of receiving a message.
Assess Your LinkedIn Profile's Strength
When you open your LinkedIn profile, you'll notice a gauge on the right-hand side that allows you to identify your 'Profile Strength.' Essentially, LinkedIn measures whether you've filled out your profile. Keep following the site's tips to reach 'All-Star.'
Bonus: How to Become an Influencer on LinkedIn
Here are some of the most effective tips for becoming famous on LinkedIn:
·Determine Your Target Audience – Here's the thing: polarity=popularity. If you generalize your audience, you'll find it impossible to reach anyone. So, focus on a specific niche and establish yourself as an industry leader
· Create Informative and Catchy Content – When expanding your network, you must start developing high-quality content. You may also share content, as long as you add something tangible to it. Furthermore, comment on other user's posts and respond to the ones on your profile
· Be Consistent – Create a content schedule and allocate time when you send personalized content
· Brainstorm Content Ideas – Spend time exploring themes that match your objectives and use various forms of content, such as AMAs, case studies, and interviews, to reinforce your expertise and encourage interactivity
· Be Yourself – Most people forget this fantastic tip when attempting to become an influencer. But if you want to become LinkedIn famous, you must remember to be yourself
Tips to Get LinkedIn Followers for Free
Now that we've discussed how to make a killer profile let's go to the next step: how to get LinkedIn followers.
Here are seven excellent, totally free ways to improve your reach on LinkedIn:
Optimizing Your Page for SEO
LinkedIn SEO tricks are the easiest, most effective way of making your profile stand out.
You can try on-page and off-page SEO tactics to grab your audience's attention and drive traffic to your LinkedIn profile.
Using the ideal keywords is the best way of increasing profile visibility and ranking. While you can conduct keyword research yourself, we recommend using tools. Moreover, sprinkle keywords in compelling headlines and long-format content to improve CTR rate and engagement.
Adding a Follow Button
With a Follow button, you can transform website visitors into followers. To provoke viewers to execute this action, consider including a compelling message like, 'If you enjoy this content, you'll love what we have on our LinkedIn Page!' or 'Did that interest you? Check out our LinkedIn Page to discover more!'
Following Popular Groups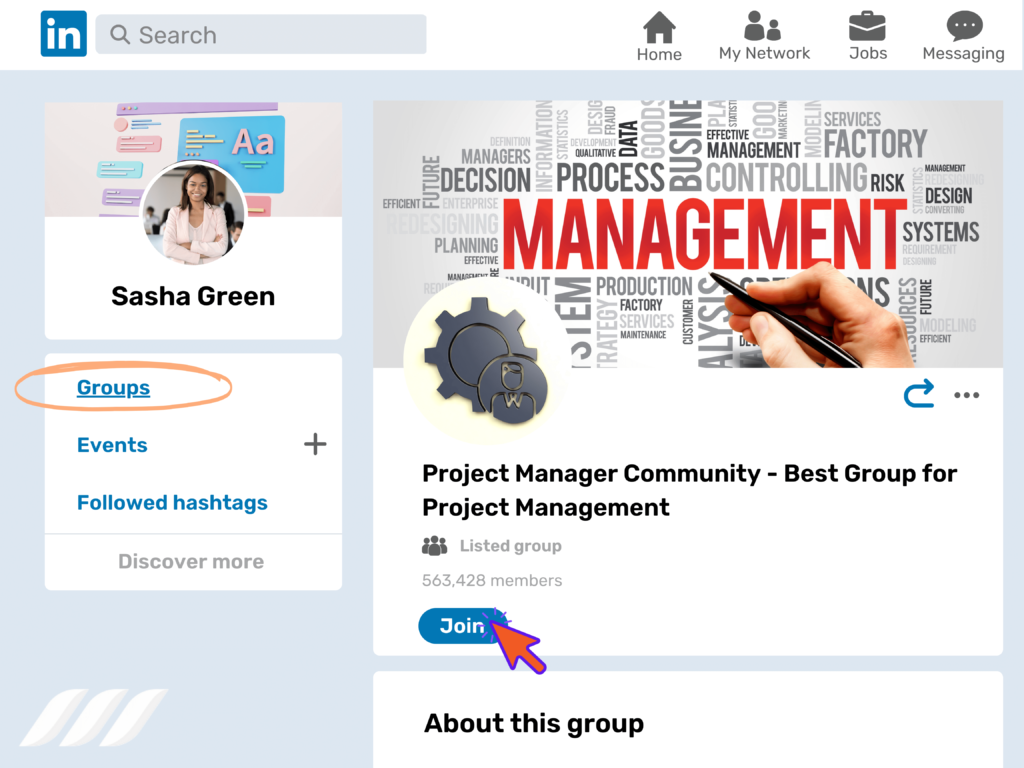 Joining popular and relevant groups can help you gain insights and learn about the different perceptions. That way, you learn more about your industry and identify new ways to connect with your network.
Making Your Profile Look Professional
Posting quality visuals, compelling content, and frequent updates help make your profile look professional. By doing so, you can attract more viewers to follow your website.
Adjusting Content Based on Page Analytics
LinkedIn offers Page admins various robust analytics, including demographic information and engagement data. Using these valuable insights, you can identify what resonates with your audience and create content your visitors want.
Encouraging Your Viewers to Participate
LinkedIn groups include highly engaged and informative conversations between passionate people about a niche topic. When you or your colleagues participate in these communities, it helps boost brand awareness while demonstrating authority.
Invite Connections to Follow Your Company Page
LinkedIn offers Company Pages 100 credits per month. Therefore, once you send an invitation, you lose credit. However, if the user accepts your invite, you regain your credit. In addition, you may send hyper-personalized messages to your followers to follow your company page.
Post Content Regularly
Once you gain followers, you must retain them by offering valuable information and engaging content. So, create a schedule to ensure a steady flow of fresh and quality content. That way, you'll earn more visibility on members' pages and attract more viewers to follow you.
Try Creating Storytelling Content
You must go beyond sharing links to your company blog or the latest industry news to grow your follower count and establish brand authority. Instead, create engaging and storytelling-driven content that touches on your audience's pain points, best practices, and how-to tips to connect with your audience.
Share Video and Visual Content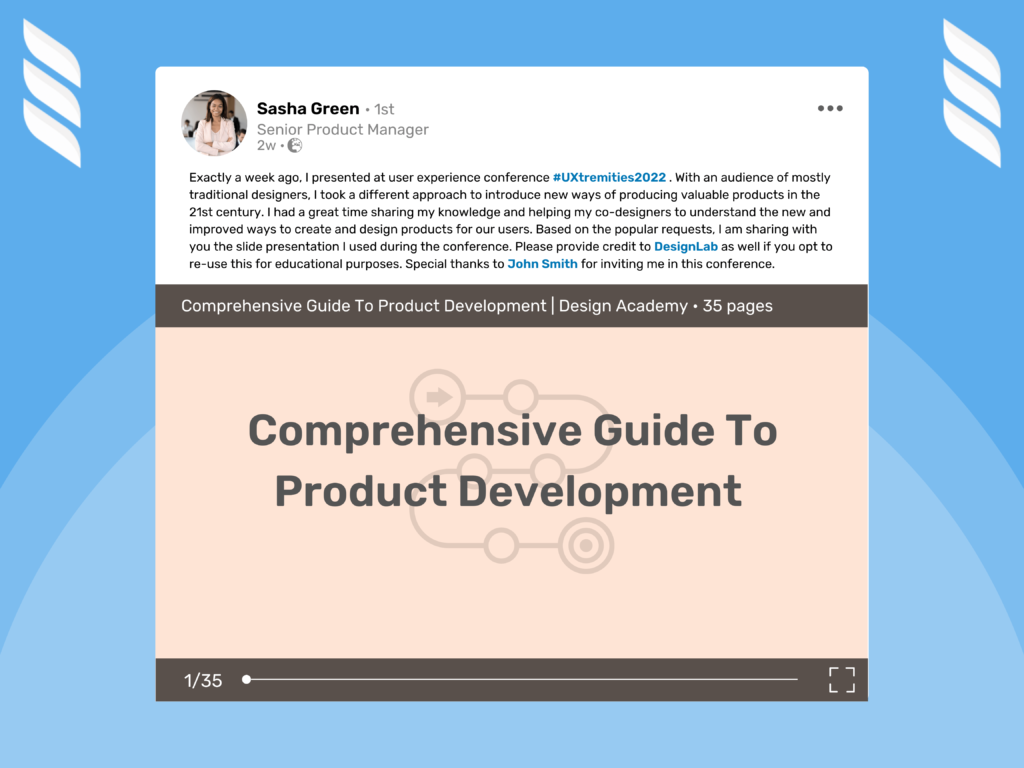 Create an attention-grabbing group page by including eye-catching visuals in your content. Original images and engaging videos help you stand out more on feeds, thus, helping your brand get noticed.
Moreover, custom image collages attract better engagement so remember to upload from your latest events, webinars, or meetings.
Add Community Hashtags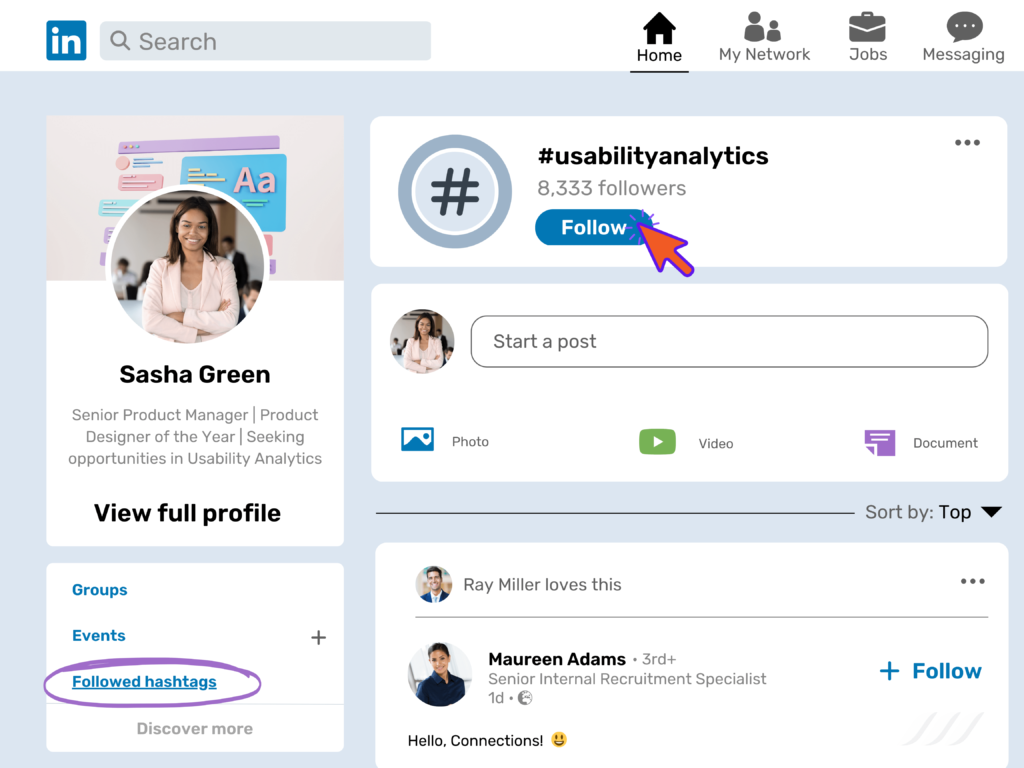 For every post, LinkedIn lets you add three hashtags. After adding them, the platform sends notifications of the trending posts in your community hashtags. As such, ensure you add relevant hashtags and comment on trending posts to capture your target audience's attention.
· You can integrate hashtags on your LinkedIn page by visiting your company page. Here's how:
· Navigate the 'Community Hashtags' button on the right-hand side
· Edit it to include industry or niche-relevant hashtags
· Receive daily notifications about trending posts
Analyzing Competitors' Page
Like any other digital marketing strategy, competitor analysis is an essential aspect of growing your LinkedIn network. Check out what other brands are doing on LinkedIn to discover what they're lacking. Identify the white space to provide unique content your viewers won't find elsewhere.
Creating a Showcase Page
LinkedIn Showcase Pages are an affiliated extension that helps highlight a business unit, initiative, or sub-brand.
Creating and maintaining one can contribute to your brand's discovery.
Benefits of an Impressive LinkedIn Profile
Once you've created a unique LinkedIn profile, it's time to showcase it to the world. A great LinkedIn profile allows you to highlight your skills, expertise, and experience to your connections.
In addition, creating an excellent LinkedIn profile and putting it in the limelight offers the following benefits:
Build Your Brand
Building your personal brand is necessary if you want to stand out and be marketable. LinkedIn offers a simple yet effective way of getting your name out there. You can showcase your talent with a high-quality image, an eye-catching headline, and a storytelling-driven summary.
Get Your Dream Job
According to research, over 93% of recruiters and hiring managers use LinkedIn to find strong candidates. Thus, a robust online presence via LinkedIn makes you visible to decision-makers and recruiters.
Ultimately, it helps you rank higher in search engine results and opens you to new job opportunities.
Enjoy Incredible Networking Opportunities
LinkedIn offers you the perfect opportunity to network with like-minded professionals. With the help of a robust network, you can grow your brand or further your career. Moreover, you can use your network of connections to get introduced to industry leaders.
Research Companies and Employees
Most companies maintain their LinkedIn pages where they update information, post company news, and showcase talents. Dive into the industry's culture details by researching its employees and latest posts. That way, you can identify whether the company is a good fit for you.
Keep Up-to-Date with Industry News
Connecting with professionals and following relevant groups helps you stay updated with industry news. You'll find it fun and essential to keep checking industry trends and reports on LinkedIn.
Good LinkedIn Profiles [Examples]
When you consider LinkedIn profiles an essential component of your B2B business, creating an attractive profile becomes crucial. LinkedIn has the power to attract potential users to your profile. Therefore, we discuss essential elements you must include in your LinkedIn profiles to make them appealing.
Magnetic
Make sure to redesign your LinkedIn profile in a manner that can grab the attention of other users. To create an appealing LinkedIn profile, you must include relevant keywords so people can easily find you in the search results. Once the right people find you, they want to stay in touch with you.
Aspirational
While your LinkedIn profile reflects your personality and professional life, it must position you where you want to go next. Therefore, when re-creating your LinkedIn profile, ensure you are clear about your objectives. But, if you are unclear about your career goals, your profile will be weak and unable to attract potential users towards you.
Relevant
Your LinkedIn profile must speak to the people you want to influence. Therefore, ensure your profile has clear information and attracts your target people directly. Additionally, you must highlight the elements in your profile to tell the target audience you are among them.
Validated
Since LinkedIn profiles are your online resume, they speak more about you to the users. LinkedIn profiles become more authentic when other users deliver testimonials that prove you correct. Furthermore, LinkedIn allows its users to have this validation through recommendations and endorsements. You can add quotes about yourself from the media or executives in your Summary to add value to your LinkedIn profile.
Authentic
When filling fields in your LinkedIn profile, ensure the correct and authentic information. You would not want to risk your image and reputation by inserting wrong information. Since many professionals use LinkedIn and know how to judge fake and genuine profiles, do not insert false information because it would lead to consequences in the future, and you may lose your connections.
Current
When connecting with other users on LinkedIn, it is crucial to keep your profile updated. If you have not updated your LinkedIn profile in a while and focus on the area of expertise that you have already quit, then it is time to alter the information and let others know what you are currently doing.
When you demonstrate a casual attitude regarding LinkedIn profiles, you fail to avail yourself of opportunities that could change your life. Many people do not update their LinkedIn profiles and are behind in their professional lives. Therefore, updating your LinkedIn profiles with current information is crucial to let others know more about you.
Compelling
The key objective of creating an attractive profile is to convince people to look at it. Make sure your profile has the elements that force people to know more about you. LinkedIn profiles are a powerful tool for growing your network. Creating an appealing profile would want others to connect with you and follow your posts to keep the connection alive.
Well-proofed
Many people ignore that grammatical and spelling errors impact your online image negatively. Therefore, when creating a LinkedIn profile, ensure your information is well-formatted and free of spelling mistakes, grammatical errors, and typos. When you are investing time to create an attractive LinkedIn profile, make sure you pay attention to its layout and proofread the information to avoid embarrassment.
How to Create a Standout LinkedIn Profile with Dripify?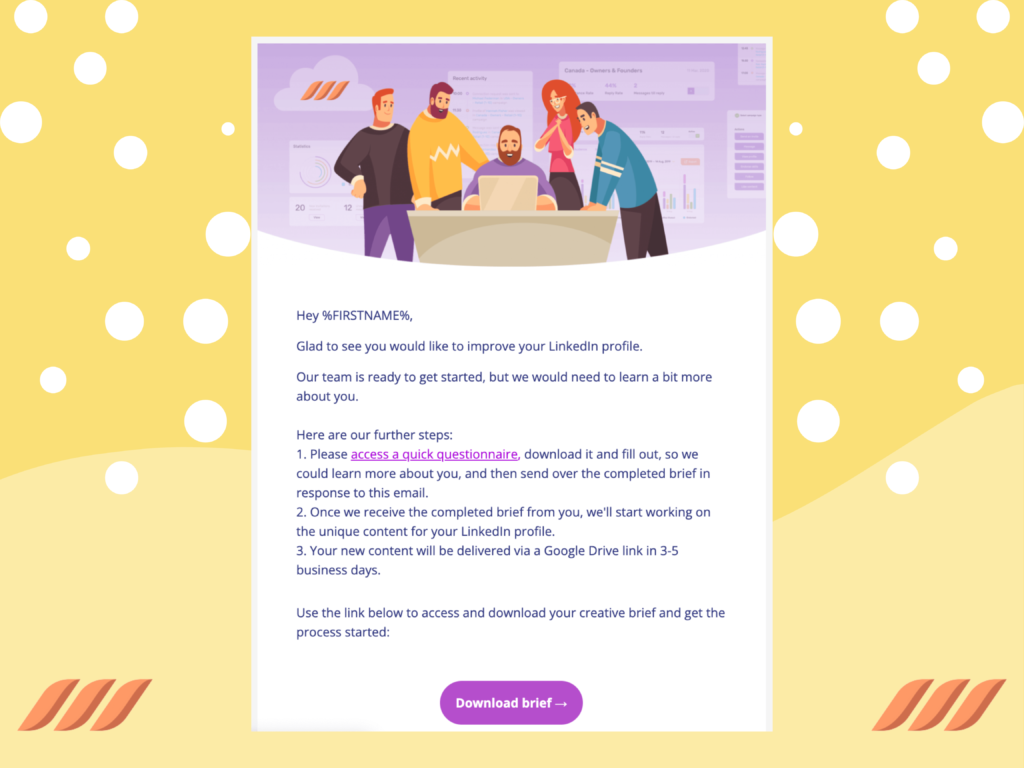 Creating a LinkedIn profile is no more challenging. With LinkedIn profile writing service, creating attractive profiles that grab other users' attention has become convenient. People have started considering LinkedIn Profile Makeover to add value to their existing profiles.
Although numerous tools could help you create an attractive-looking LinkedIn profile, nothing can beat Dripify because of its unique features and appealing layout. If you are looking for a powerful tool that can redesign your LinkedIn profile that manages to attract potential users towards it, try Dripify. Here's how Dripify helps you stand out among others:
Step 1: It Sends a Questionnaire for a Creative Brief
The first step to making an impressive LinkedIn profile involves learning about the individual and his business. Dripify sends users a quick questionnaire to fill out that provides them with the information they need to create an attractive LinkedIn profile.
Step 2: It Re-builds Your Profile
Once the user sends the questionnaire with the information needed, Dripfiy's team starts working on designing your LinkedIn profile. The creative team creates a new background image while the SEO professionals and content writers craft content for your profile that is eye-catching and attention-seeking for other users.
Step 3: It Uploads the Content on Your LinkedIn Profile
The last step in creating an impressive LinkedIn profile with Dripify involves uploading the content. Since Dripify values its customers' privacy, they do not upload their LinkedIn accounts. However, they share the content through email or Google Drive to allow users to fill the fields themselves without risking their privacy. The LinkedIn users must download the content and upload it in the relevant areas to complete their LinkedIn profiles.
Conclusion
Creating an impressive LinkedIn profile is not as difficult as it seems. Though the process is time-consuming, the results are worth the effort. Therefore, start working on new ideas and connect them to create an attractive LinkedIn profile. Once you complete the entire process, you will have a great-looking profile that can seek users' attention and offer multiple benefits to you.