Inbound marketing funnel is a crucial part of any marketing strategy. It is a step-by-step process that helps marketers attract the right kind of leads, nurture them, and convert them into customers.
The best part? A well-executed inbound strategy is 10 times more effective for lead conversion than outbound marketing.
But what makes inbound marketing very successful is the "pull power?" You create reasons for people to approach you voluntarily rather than directly contacting them. It's about empowering people to reach their goals by creating value with blogs, social media, video marketing, SEO, and more.
The results of an inbound strategy are meaningful relationships leading to a huge following and long-term customers.
In this guide, we'll talk about:
What is an inbound marketing funnel?
How can you create inbound strategies?
Content types to support your inbound strategies.
What is an Inbound Marketing Funnel?
An inbound marketing sales funnel represents the conversion pathway for your target audience. Here's the process of the inbound marketing funnel:
It starts with people who don't know about your company
Prospects are enticed into visiting your website, where they learn about your products/services
Leads are filtered out or transformed out of prospects
Leads are converted into buying customers
Satisfied customers promote your brand in their social circle.
The marketing aspect can be dissected into the top, middle, and bottom parts, each characterized by unique dynamics.
Related article: Top 7 Mistakes 90% of Marketers Make with Sales Funnel
Top Of the Funnel – TOFU
Prospects need to be educated on their problem/question.
The highest volume of leads.
Least qualified leads.
Leads are also known as "learners."
Middle Of the Funnel – MOFU
Prospects know their needs; looking for the best solutions.
Seeking detailed information on options.
A middle volume of leads.
Moderately qualified lead.
Leads are also known as "shoppers."
Bottom Of the Funnel – BOFU
Leads are well aware of their options.
Ready to make a decision.
The lowest volume of leads.
Highest qualified lead.
Leads are also known as "buyers."
What is an Inbound Marketing Strategy?
Inbound marketing strategy is the process of attracting potential customers to your business. Instead of finding prospects, your goal here is to make your brand so visible that leads can find you and come to you.
Unlike outbound marketing, where you conduct outreach or sales prospecting, the inbound strategy involves pull marketing to create brand awareness, develop relationships, and generate leads.
In terms of content strategy, the audiences don't feel they're being sold. This means that instead of disrupting the user experience, the content is designed to add value to their internet presence. Some forms of inbound content include blogs, white papers, webinars, podcasts, and infographics.
With a successful inbound strategy, prospects choose to reach you out, take more interest in your business, and eventually decide to buy from you.
How to Create an Inbound Marketing Funnel
An effective inbound marketing funnel is created under three main stages of the buyer's journey: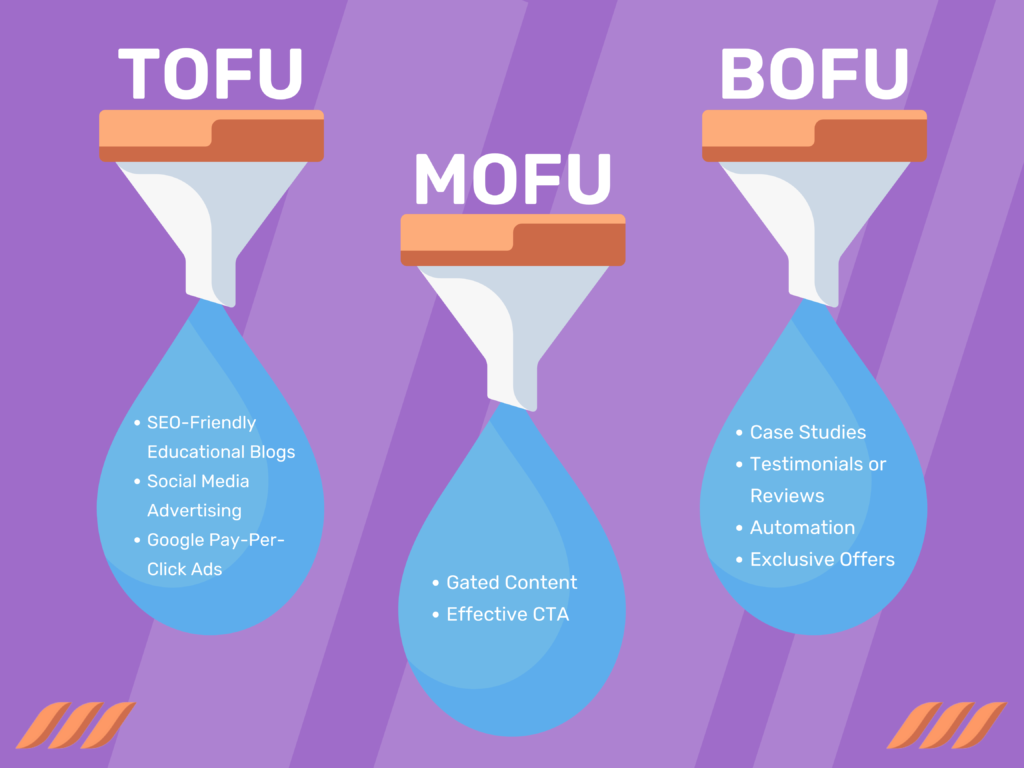 1. TOFU
TOFU is the awareness section of your inbound funnel. This is where your audience has no clue about your business. So, the first step is to introduce yourself, answer questions, and propose solutions. But here's the catch – since people don't know you, you have to find a way to attract them to your content as well.
At the TOFU stage, you could consider:
SEO-Friendly Educational Blogs – In-depth content on relevant topics that ranks.
Social Media Advertising – For introducing your brand, including your products and services.
Google Pay-Per-Click Ads – Attracting visitors who might already be looking for your offerings.
2. MOFU
Although TOFU sets off the initial spark and is great at grabbing attention, it isn't enough for closing deals. At MOFU, the funnel's consideration section, prospects know they have a problem and are more receptive to weighing solutions. This is where you keep directing additional content to continue aiding their decision-making process.
At the MOFU Stage, consider using:
Gated Content – A valuable piece of content (E-book, free trial, white paper, etc) on filling a sign-up form.
Effective Call-To-Actions – CTA buttons that guide users to take action (contact you, buy now, request a demo, etc.)
With the contact information, you can continue nurturing your leads, this time providing more targeted and consistent content.
3. BOFU
BOFU is known as the decision section of the funnel. At this point, the leads are well aware of the problems and potential solutions. All it would take is to pull the trigger now is a low-friction conversion process.
To create a strong positioning at this stage, you can use:
Case Studies – Your previous experience with other clients and how you helped them.
Testimonials/Reviews – What other people think about your brand.
Automation – Reminding users of abandoned carts, generating automatic contracts, and sending thank-you messages.
Exclusive Offers – discounts, deals, free trial, and incentives on purchase with your brand.
Inbound Marketing Funnel Stages
The inbound funnel can be split into different stages, depending on the business type. However, these steps typically fall into 4 categories.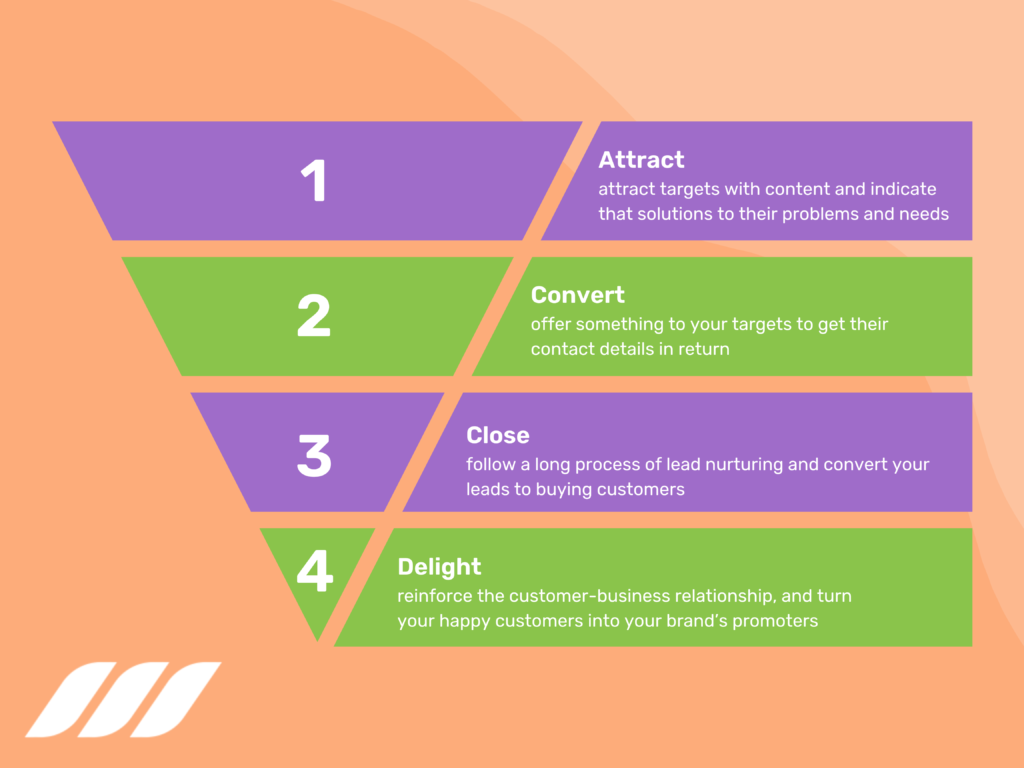 1. Attract
The first stage of the funnel is to attract the right people to your brand. These are your buyer personas or ideal customer profiles. At this point, you're dealing with strangers; these people know nothing about your products and services. As such, your target is to attract them with your content and indicate that you have solutions to their problems and needs.
2. Convert
Once your audience has found their way to your digital channels, the next step is to convert them into your leads. For that, getting their contact information is a must. You can do this in two ways. One, they'll have some questions in the back of their mind and would want to contact you. Alternatively, you can offer them something to get their contact details in return.
3. Close
Once you generate sales leads, you have to guide them to their buying decision. This stage may follow a long process of lead nurturing, comprising multiple sub-stages. The ultimate goal is to convert your leads into buying customers.
4. Delight
The final stage of the inbound funnel is about engaging your customer to help grow your business. This is where you expect your existing customers to turn into your brand's advocates. As such, you dig deeper, reinforce the customer-business relationship, and turn your happy customers into your brand's promoters.
Inbound Marketing Channels
Where can you implement your inbound marketing strategy? Let's look at 4 broad channels to launch your inbound marketing content.
Website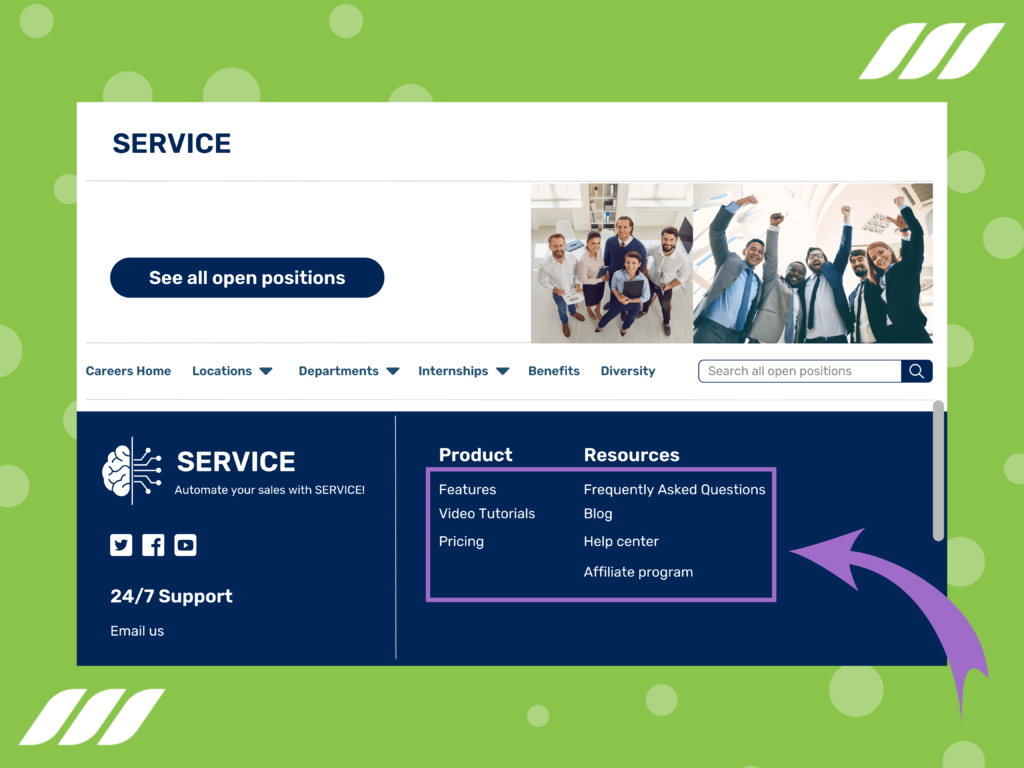 Your website is a digital space exclusive to your business. Besides discussing your products and services, you can use your website to create big value for your target audience. Your goal should be to pull people to your website to get their answers or meet their needs.
You can create blogs to provide valuable content to your audience. With the right SEO, your content will appear on search engines when people search for relevant information. Other than blogs, it is a good idea to create video tutorials, guides, e-books, infographics, testimonials, and case studies.
As much as you write content on your website, you may want to guest-post on relevant, high DA websites. This will help add credibility to your business and hone your thought leadership.
Social Media
Having your campaigns set up on social media channels means meeting people where they're found most of the time.
The best part about social media is that you can create your presence on multiple places — Facebook, Instagram, Twitter, LinkedIn, etc. Here you create engaging content using relevant hashtags, polls, questions, contests, and more strategies.
What else makes social media a promising inbound marketing channel?
Target audience research – What are their buying habits? What kind of content do they mostly engage with? What questions are they asking?
Content versatility – You can create events (LinkedIn), live streams, polls, Q&As, and more content types to get ahead in the race.
Join groups – Be a part of industry-relevant groups and engage in discussions. This is where you can answer questions, give your input and establish your authority.
Competitor research – What is your competitor doing? What kind of content are they posting and what latest trends are they employing? Doing competitor research can give you some inspiration to work around with.
Email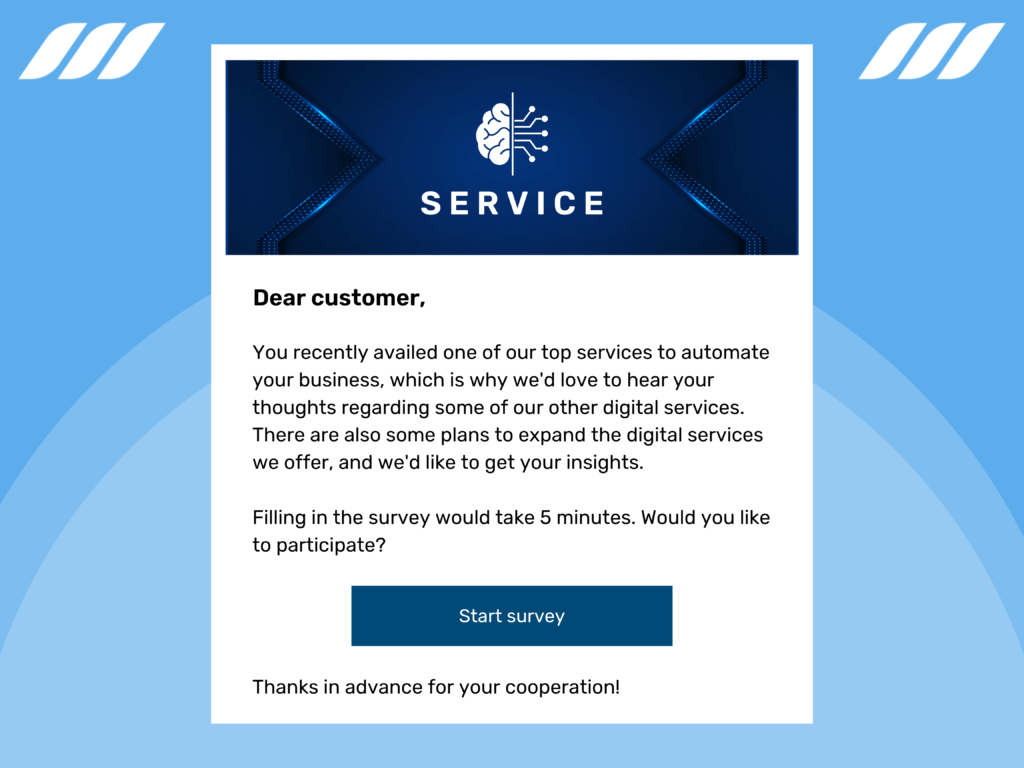 Once you have the contact information, especially the email address of your leads, it's time to set up email sequencing.
More specifically, you'll be creating captivating content to nurture your leads. But we're not talking about a one-size-fits-all kind of solution. Your content must provide a personalized experience, tailored to your audience's expectations.
People love exclusivity. Think about how you can make them feel special with your content. Maybe exclusive offers based on their buying habits and interests? A newsletter subscription? Invitation to reviews and surveys?
All in all, email marketing can be highly valuable in guiding your leads to the buying part or retaining your current clients.
Advertising
Social media platforms have emerged as powerful advertising means. Besides creating content, you can leverage paid advertising campaigns. They allow you to tap into sophisticated ad features such as targeting audiences based on age, demographics, and interests. And there's more to it!
Ad campaigns can be tailored according to your end goals. On Linkedin, for instance, you get dozens of ad types falling under three major objectives — awareness, consideration, and conversion. So, based on your objective, you can select ad types and convey your story in various ways.
Despite being versatile and effective, social media ads are not the only advertising option you have. Search engine marketing should be your other inbound marketing channel.
See, the average user will look up products and services on Google before getting it. With Google AdWords PPC, you can pop up on search results, and have them redirect to your site.
Inbound Marketing Benefits
According to the 2019 content preference survey report, 73% of B2B customers reported consuming 3-7 content pieces before reaching out to a sales rep.
Since these people know a thing or two about your products/services, it is easier to market or sell to them. Other benefits of inbound marketing are:
Credibility that leads to trust
More leads with less investment
Quality traffic and leads
Improved relationship with customers
Works well alongside outbound strategies
A sustainable model since content stays forever
x3 leads per dollar compared to traditional marketing (Content Marketing Institute).
What are Inbound Leads?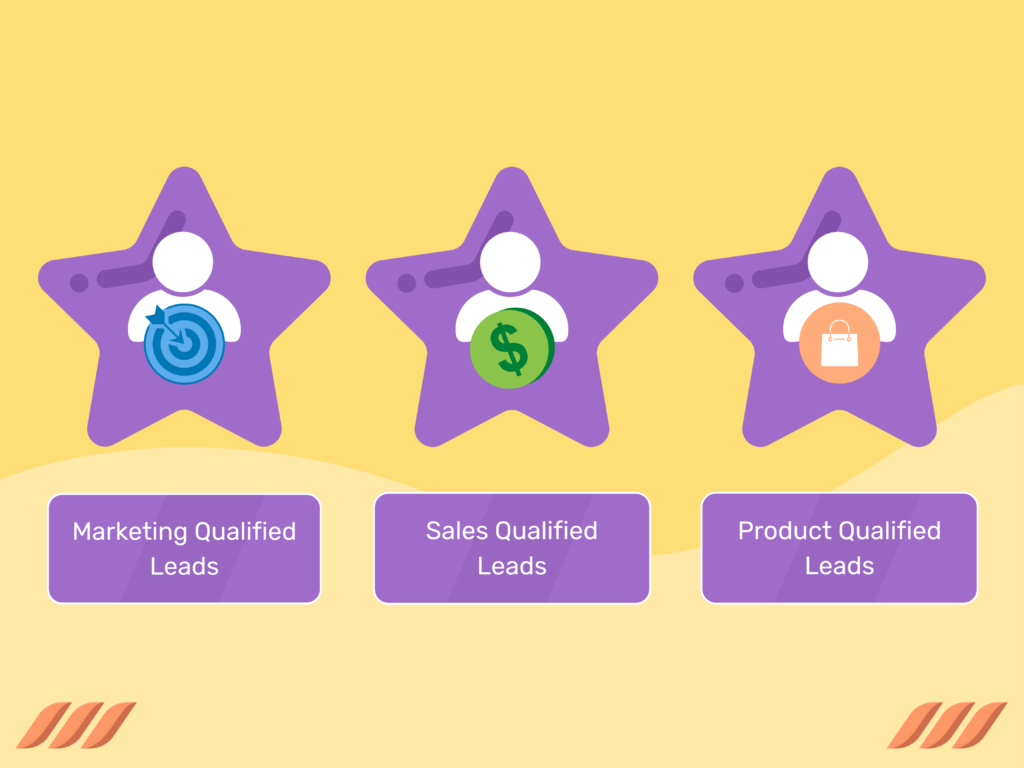 Inbound leads are prospects who express interest in your business through a specific inbound marketing channel. This could happen by downloading an ebook, filling in a survey, or contacting your sales team after reading an article.
Inbound leads can be divided into 3 categories:
Marketing Qualified Leads – These have engaged with your content but their interest could be tentative. MQLs have performed simple actions such as website visits or filling in a form.
Sales Qualified Leads – These leads have expressed the purchase intent with your company. For instance, they might be asking about pricing or package offers.
Product Qualified Leads – They have already been using your product and might be interested in upgrading.
What are the Types of Inbound Marketing
Now that you know the inbound marketing channels, you must be making the best use of them. Here are the 12 types of inbound marketing content to feed your leads through the funnel:
Blogs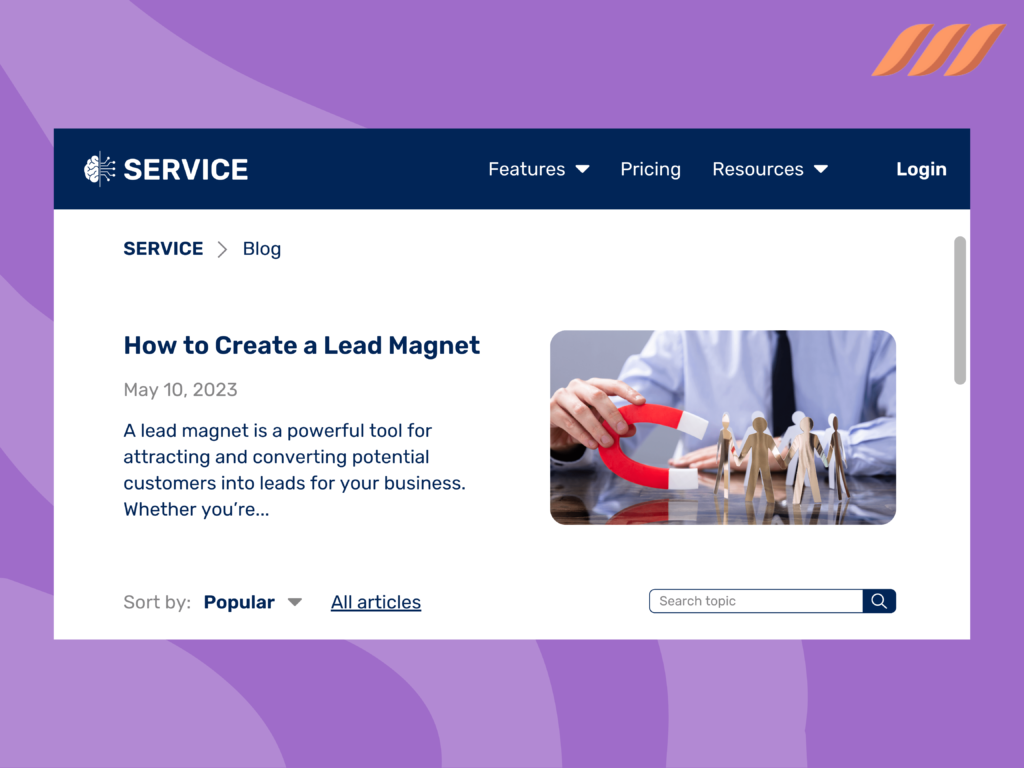 Blogs are long-form written content published on your website for informational purposes. They may cover a variety of topics relevant to your products and services. If your industry is, say, pet products, your blog topic might be: "X camping tips with your dog".
So, what basically is happening here? Well, you know it's summer season — a popular time to camp. With your blog post, you're targeting people who might be planning on camping with their dogs. And once they're on your website, you might get them to buy dog products.
Blogs make a super effective way to attract audiences. In fact, websites with blogs generate around 67% more leads than those without them. You can create different types of blogs depending on your goals, but make sure they're relevant, content-rich, and interesting.
SEO
Having blogs is one thing, getting traffic on them is another. And that's where SEO steps in.
Search Engine Optimization allows you to rank your website on the first page of search engine results. This ensures that your audience consumes your content preferentially over your competitors.
Implementing SEO could employ a bunch of front-end and back-end tweaks. But mainly, SEO involves keyword research, wherein popular search terms are researched, and then placed in the content.
But a blog is not the only place where SEO comes in handy. You can optimize your LinkedIn profile for search engines as well and drive traffic there. In fact, it might even be easier to get people to visit LinkedIn than to your website. Why? Because LinkedIn is indexed in Google's algorithm as a trusted source, receiving great importance in search results.
Videos
Aberdeen Group reports that marketers who use video-based content generate 66% more qualified leads than those who don't. This comes from visual content being far more engaging than text-based content.
Like long-form articles, videos are flexible in that they cover an extensive range of topics. You can create tutorials, explainer videos, brand films, testimonials, and more.
Unlike text-based content, however, videos provide next-level possibilities such as the immersive experience of 360° videos. Besides that, video-based content can be created to give product demos or walkthroughs.
Pillar Pages And Topic Clusters
Pillar pages and topic clusters are extensions of the conventional blogging strategy for inbound marketing. Here's how it works:
Topic clusters are groups of content, each centered around a core topic. Every cluster has a pillar page, which encapsulates the content theme and introduces the audience to the subject of discussion.
By creating subtopics around a central topic, clusters mimic Google AI. This implies that the content source has provided comprehensive information on a particular topic, and thus it ranks it higher on search results.
Pillar pages and clusters also increase your expertise, authority, and trust, again good for your SERP performance.
Guides and eBooks
Downloadable content can be another useful type of inbound marketing. Just like videos and articles, you can have different types of guides, each fitting a unique purpose.
Take Whitepapers, for example — an information-rich, interactive document explaining the complex problem and how a brand is providing an innovative solution. On the other hand, case studies would be your social proof, demonstrating how your services/products have been effective. Likewise, an e-book could be providing in-depth information on a topic your prospects might be interested in.
Landing Pages
When value-driven content is handed over on landing pages, a powerful inbound strategy is an outcome. In other words, you can use your resources as lead magnets.
When you attract visitors with your resources, they can be seamlessly converted into your leads. How? You can use a lead capture form to have your visitors' contact details in exchange for downloadable material.
On top of that, consider making multiple landing pages if you have more than one buyer persona. As a result, you'll be providing personalized content, and it would be more likely to receive personal details of every segment. 
Press Release
In addition to the traditional news outlets — TV, radio, and newspapers — we've been noticing the growing popularity of online news and media outlets.
A press release can be another inbound marketing strategy to stay ahead of the curve. You can use it to promote the latest innovation, patents, achievements, or company initiatives. This could be one of your pathways to showcasing your expertise and range in your industry.
Infographics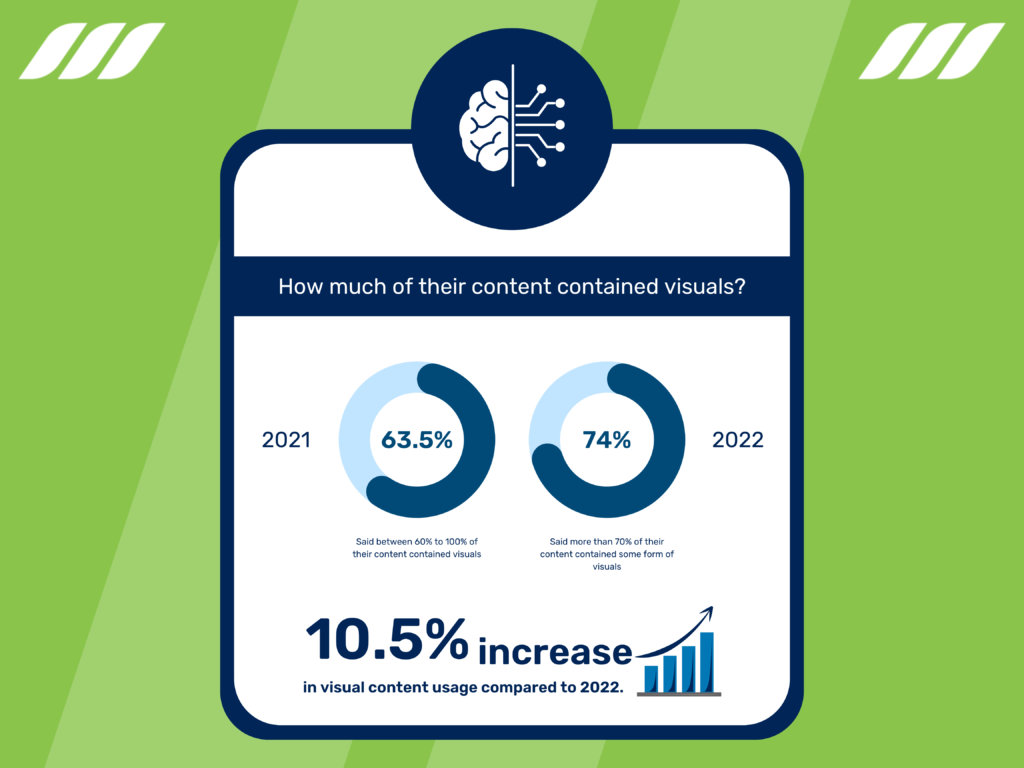 Infographics are a way of representing information in the form of charts and diagrams. They're usually used to present complex or statistical information.
What makes infographics a useful addition to your inbound marketing strategy?
Eye-catching and encourage prolonged attention
Extremely shareable
Strengthen your SEO
Space-saving
If you want to go full throttle on visual content, consider having infographics in your inbound marketing plan.
Newsletters
Newsletter offers another way of using inbound marketing to convert users. The best part of newsletters is that you're interacting with an already-engaged audience. Instead of having a shot in the dark, newsletters are created for people who've actively subscribed to it. This makes it easier for you to tailor your newsletter based on your audience's habits and preferences.
A well-crafted newsletter can give a big boost to your sales, audience retention, and lead generation.
Research and Thought Leadership Reports
With research reports, you go the extra mile to create rigorously researched, tightly focused content for your audience. Preparing these reports might involve conducting surveys, gathering data, analyzing it, and forming conclusions out of it.
What could set you apart with this inbound marketing type is the one-of-a-kind value. Reports usually deliver information that is not readily available. This means that not only would you be attracting a big influx of visitors, but your content could also be backlinked.
Podcasts and Webinars
While the above-mentioned content types can be interesting and information-rich, they're one-directional. With podcasts and webinars, you can step up your game and create much more interactive content.
Podcasts and webinars put the "human" touch to your content and make it two-directional. By showcasing your personality, the content could appear much more genuine and personal. As a result, the audience could feel more special and connected, especially when engaged by taking questions or conducting polls.
Direct Mailers
It might sound peculiar, but posting direct mail to people can be effective in inbound marketing. When everyone's used to finding digital content, having a physical post can be a breath of fresh air. This way, you could be more memorable than those who're just using digital strategies.
Mixing up your inbound strategy, digital content mostly and direct mail once in a while, can yield good results.
Is Inbound Marketing the Same as Lead Generation?
Lead generation is the process of converting prospects into people who are interested in your products and services. It falls within the second stage (convert) of the b2b inbound marketing funnel. More specifically, once you've got the initial attention of your prospects, you're looking to convert them into your leads.
Inbound marketing, on the other hand, takes a more comprehensive approach. It entails creating appealing content that contains information your prospects might be interested in. Then use that content to find people interested in your business and have given their contact details. Alternatively, you trade off content for the contact details of those individuals.
Once you have your leads, you nurture them by forming a meaningful connection and continue providing more value, with the final goal of converting your lead into a customer.
The bottom line is that B2B lead generation is just a part of inbound marketing strategy, without being exclusive to it. Just like that, lead generation can fit other marketing strategies and models such as outbound marketing, growth marketing, and more.
Conclusion
Inbound marketing is a content marketing strategy that aims to entice users, not actively pursue them to market products and services.
Crafting an effective inbound strategy can be time-intensive. However, the cost-effectiveness and returns on investment make it worthwhile for every business type.That said, if you have a small team and you're new to inbound marketing, automation software might ease you up on implementing strategy. From automating your email sequencing to triggering actions, top LinkedIn automation services can help you engage with your target audience on autopilot.