It's no secret that leads are the lifeblood of any B2B business. But finding new leads can be challenging because the market might be saturated or the competition might be tough. Or maybe because the strategies you use to find leads aren't working any longer.
Lead generation isn't as simple as handing out business cards or flyers wherever you can find potential customers. There are many ways to find leads specific to your business, audience, and market — you just have to know where to look.
While LinkedIn is an excellent place for finding leads, you must also explore other avenues to generate more leads so your business growth remains sustainable.
If you're at a point where capturing good leads for your business is tough, no sweat because our comprehensive list of lead generation resources has your back.
Read on for valuable tips and tricks on finding more leads for your business outside LinkedIn. But first, let's define a lead and discuss why you must refresh your lead generation strategies.
What Is a Lead?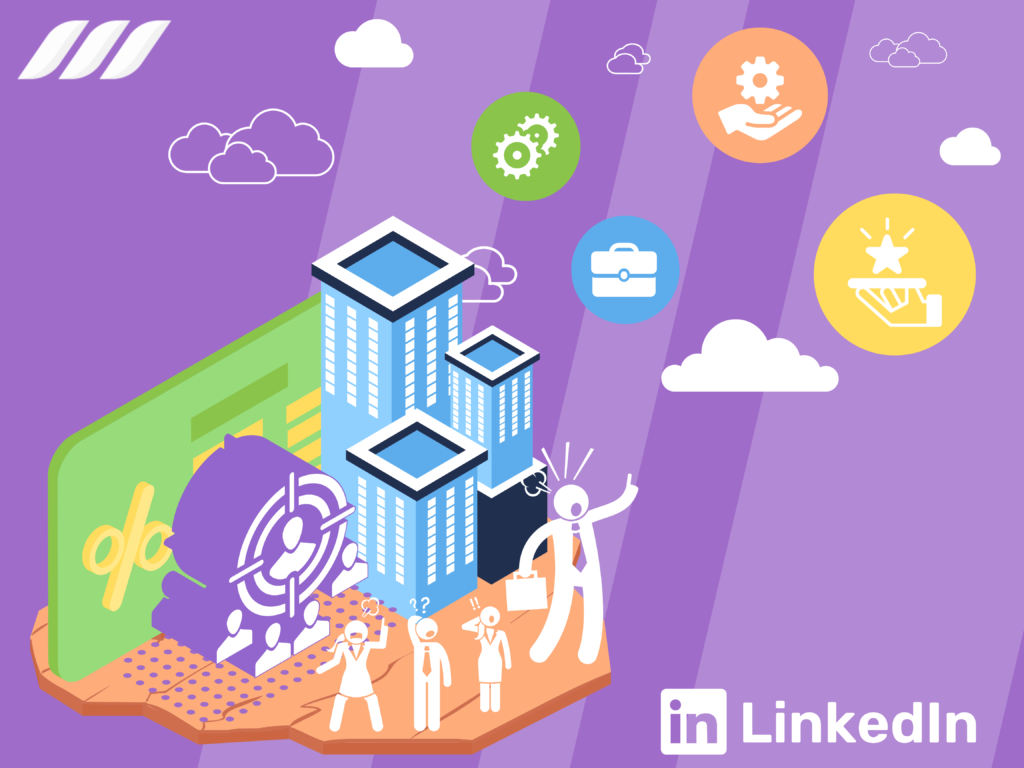 Here's the simplest answer: A lead is a business or a person who shows interest in your product or service. For example, if you're a salesperson, a lead would be someone who expresses interest in what you're selling.
The term "lead" is often used interchangeably with "prospect." When a company says it generated 100 leads last month, it means it has made contact with 100 potential customers or clients. A lead usually goes through an engagement process before becoming a customer or client.
For example, a salesperson might reach out to a lead via email or telephone to introduce the product or service. If the lead expresses interest, the salesperson will provide more information and perhaps even set up a meeting.
Once a lead buys your product or service, they are no longer considered a lead but a "customer" or "client."
Why Do You Need to Refresh Your Lead Generation Strategies?
The world of B2B marketing and sales is fast-paced, dynamic, and challenging. In this digital age, businesses must keep pace with the latest trends to stay relevant and competitive. One of the fastest ways to grow your business is by constantly refreshing, innovating, and improving your lead generation strategies.
Here are the top reasons you should keep trying new lead-capturing methods:
Staying Ahead of the Competition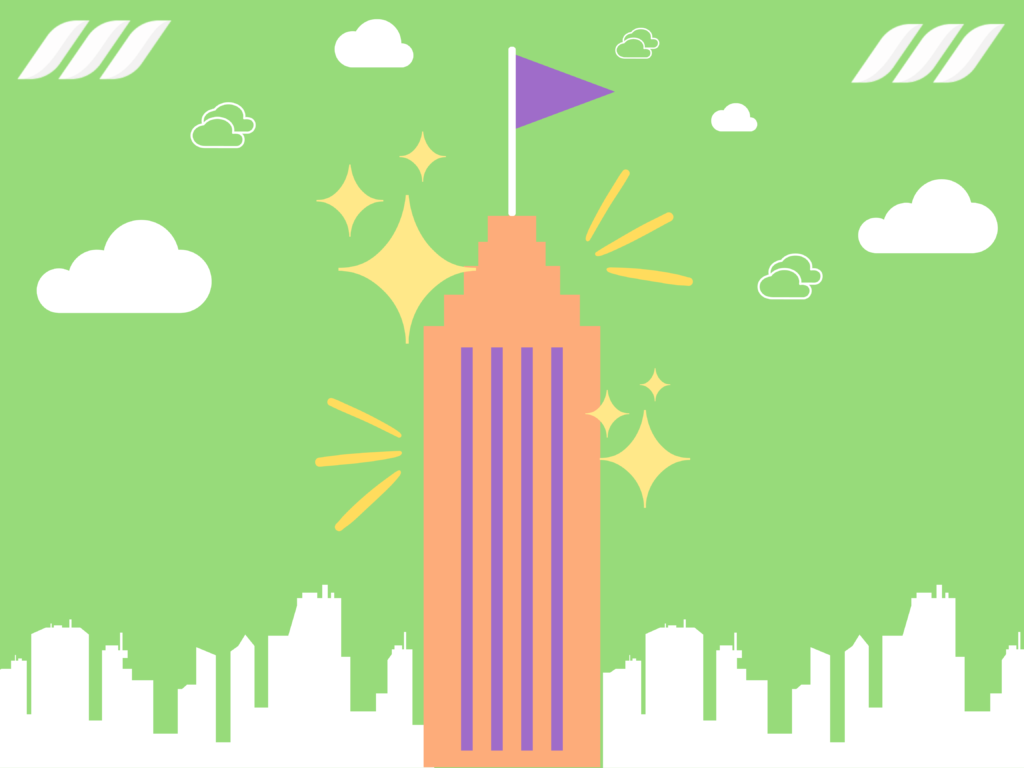 No matter your business, you will need to refresh your lead generation methods sooner or later. The business landscape is constantly changing; a strategy that worked last year might not work this year. Your competitors are always on the lookout for new leads, and in doing so, they might copy your lead generation method.
Case in Point
"Take the case of a hypothetical startup that sells widgets online. When the company first launched, its founders used a combination of email marketing and online ads to generate leads.
However, the startup's competitors quickly began to copy its lead generation methods. As a result, the startup's original methods stopped being effective. To stay ahead of the competition, the startup needed to come up with new ways to generate leads.
It eventually did so by investing in content marketing and search engine optimization. Constantly refreshing its lead generation methods helped the startup stay ahead of its competitors and continue growing."
Making Your Marketing Efforts Successful
Always keep your finger on the pulse of what strategies are working. This helps you tweak and improve your strategies which will eventually help your entire marketing efforts succeed.
Say you're a home improvement company that relies heavily on print advertisements. You may have had success in the past with this method, but over time, fewer and fewer people are reading newspapers.
You'll need to find a new way to generate leads to reach your target market. Perhaps you could start attending local fairs and home shows or launch a digital marketing campaign.
Grow Your Brand
Staying up-to-date with the latest lead generation methods can help grow your brand. New methods will draw more leads that will convert into clients, which translates to more brand exposure and awareness about your products or services in the industry.
For example, say you're a retailer that sells computer accessories to businesses. You rely on in-store foot traffic for leads. But then COVID-19 hits, and suddenly everyone is spending more time at home.
If you don't adapt your lead generation strategy to reflect this change, you'll miss out on the chance to connect with customers who are now searching online for computer accessories. But if you adjust your strategy, you could see a significant increase in leads and sales.
Enhance Your Business Network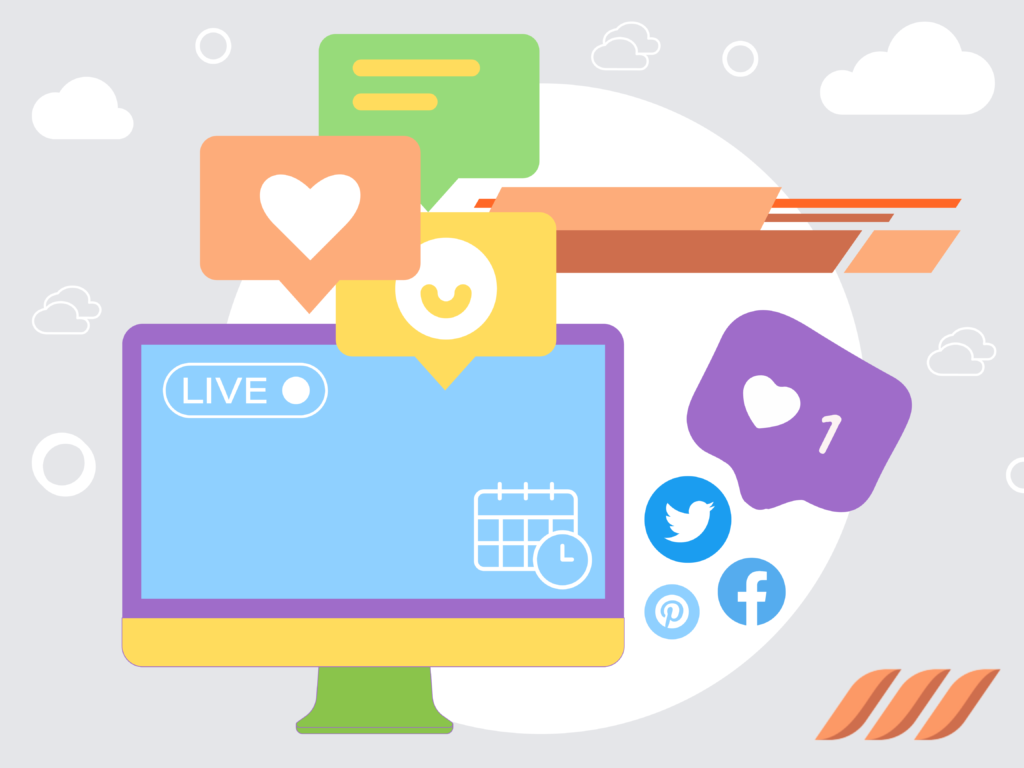 So you've been attending the same networking events for years and have recently felt like you're stuck in a rut. It is a good idea to start attending different events related to your industry that you haven't participated in before. This could help you meet new people who could potentially become valuable contacts.
Or maybe you could use social media more actively to connect with potential clients and colleagues. Whatever method you choose, updating your lead generation strategy is a smart way to grow your business network.
28 Places to Find Leads Outside of LinkedIn
Knowing where to find leads is one of the most rewarding processes you'll go through as an entrepreneur or sales professional. Explore these 28 resources to find leads outside of LinkedIn:
1. Facebook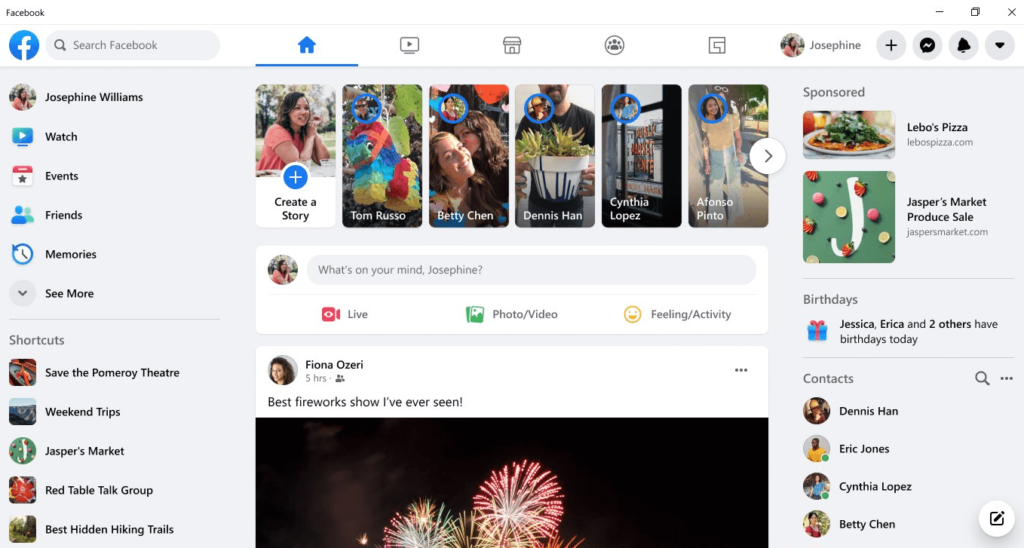 Facebook is not only for memes and comment banters; you can find amazing leads on this social media platform if you know how to look for them.
For instance, you can use Facebook's "Groups" feature to search for groups of people with interests that align with your business. Or maybe you'd want to use Facebook "Pages" to find pages related to your products or services.
Once you've found a promising group or page, you can start interacting with its members or fans. Posting helpful content and engaging in thoughtful conversations will let you build relationships with potential customers and ultimately generate leads for your business.
2. Job Search Websites
Besides gathering our CVs, job search sites are also a good place to find leads, especially for independent contractors, consultants, and freelancers. When searching for warm leads, it's essential to cast a wide net and explore all your options.
Thankfully, dozens of job websites are dedicated to helping entrepreneurs find projects. One of the best things about these sites is that they allow you to narrow your lead search by industry and location. This means you can easily find leads relevant to your specific field and interests.
For example, if you're a freelance web developer in New York City, you can use a site like Indeed to find projects or leads that match your criteria. Once you've found a few good leads, you can reach out to the companies directly or use the site's built-in application feature.
3. Twitter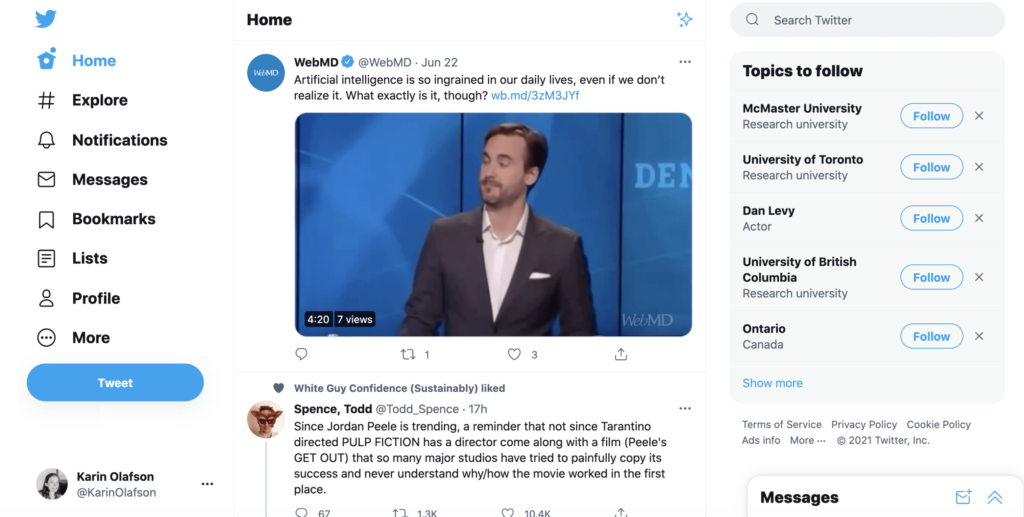 Twitter has always been a superb place to find leads outside of the LinkedIn network. You can build relationships with potential customers and clients by following relevant accounts and engaging in Twitter chats. It is also good to use Twitter's search function to find tweets from people interested in what you have to offer.
For example, if you own a catering company, you could search for tweets that mention "wedding" or "party." By responding to these tweets, you can offer your services and connect with potential customers. In addition to finding leads, Twitter can help build your brand and connect with relevant industry experts.
4. Website Communities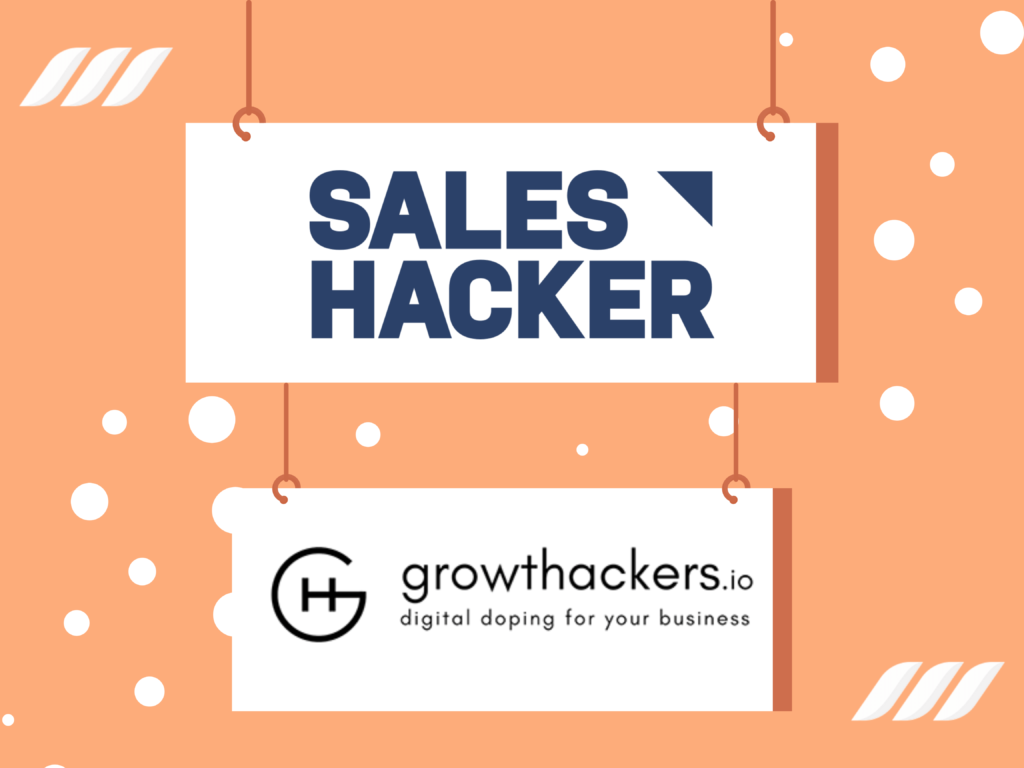 Niche-specific website communities like Growthhackers or Saleshackers are valuable resources to find leads outside of the LinkedIn network. This is where you can virtually interact with like-minded people, know which business problems they are facing, and offer your services/help where it's suitable.
For example, if you sell health or medical products, you could search for relevant forums and groups on social media or join an online community for health professionals. Once you've found some relevant communities, the next step is to start engaging with people in those groups.
Make sure to share helpful articles, answer questions, and participate in discussions. You'll gradually generate new leads as you build relationships with people in these communities. Potential customers will see you as a trusted source of information and be more likely to do business with you when they're ready to purchase.
5. Slack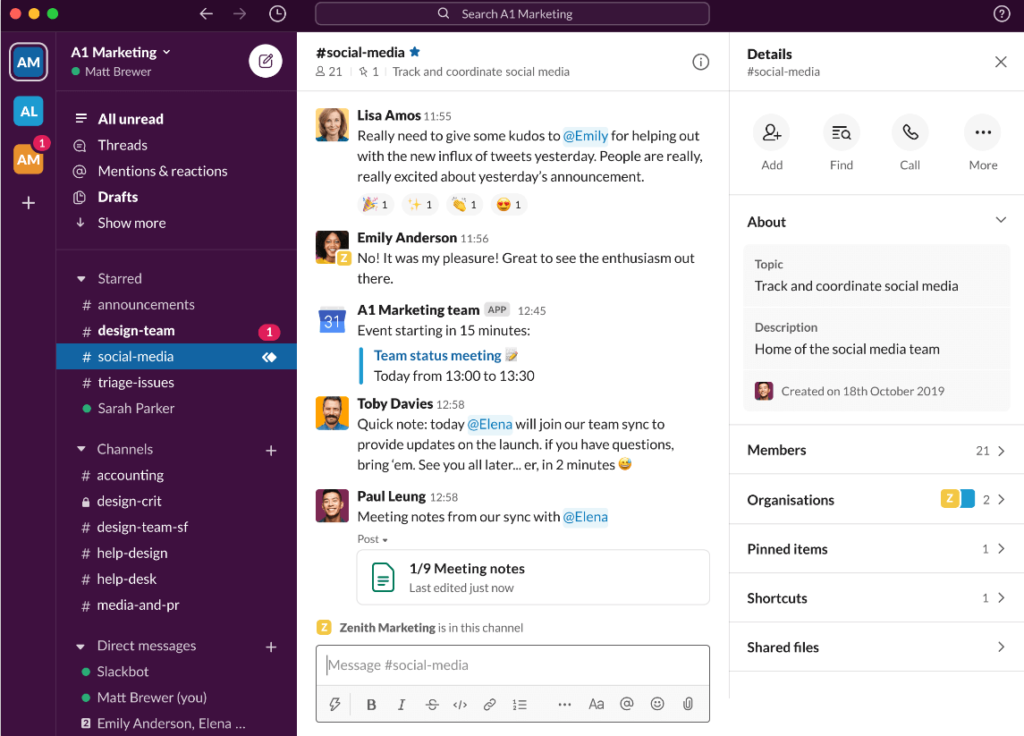 Have you ever joined a Slack community only to find that it's full of people trying to sell you things? It can be frustrating. But what if there was a way to use Slack communities to find leads for your business without being annoying?
Here's how it works. Let's say you're a web developer. You could join a Slack community for people interested in web development and start helping them with their coding problems. As you build up a reputation as a helpful professional, people will begin to trust you and view you as an expert in your field.
Then, when they have a project that they need help with, they'll be more likely to contact you. You can use Slack communities to build relationships with potential clients and demonstrate your expertise in your field. And the best part is that you can do it all without being sales-y or pushy.
6. YouTube Comments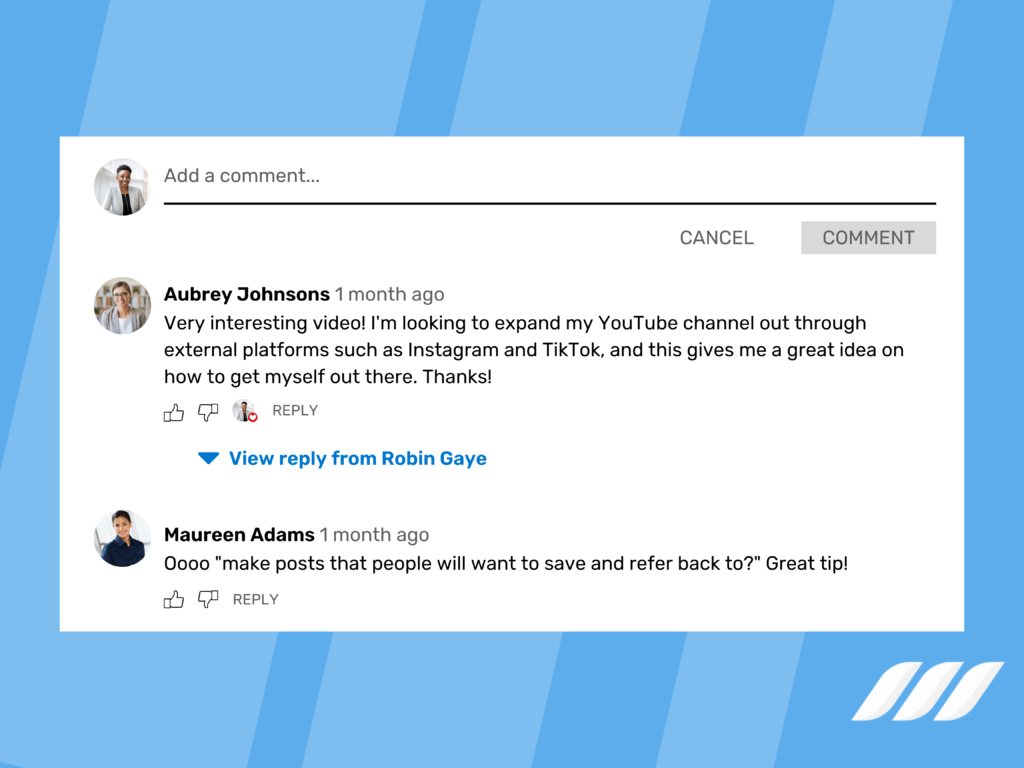 If you're like most of us, you spend a lot of time on YouTube, exploring videos on different topics and going down the rabbit hole of binge-watching. But did you know that the comment section of YouTube can be a goldmine for finding new leads? It's true!
People engage in the comments section of videos they're interested in, which means they're more likely to be receptive to your sales pitch. Here's how it works:
First, find a video related to your business or service.
Then, scroll through the comments and look for someone who seems interested in what you have to offer.
Next, send that person a private message offering your product or service.
Once connected, you can gauge their interest level in your business and promote your offer. This method works best for service providers, but you can also use it for better PR and brand recognition.
7. Review Websites
We all love honest review websites. They provide an opportunity to learn about products and services before purchasing and can be a valuable resource for businesses. Review sites like G2 and Carpeta provide concise, unbiased reviews of products and services, and they can be a great way to find leads outside of LinkedIn.
Let's say you're a software company looking for new customers. You can search for software-related keywords on review websites like G2 and then reach out to those who have written reviews of your competitors' products. You can offer them a free software trial or provide more information about your product.
8. Quora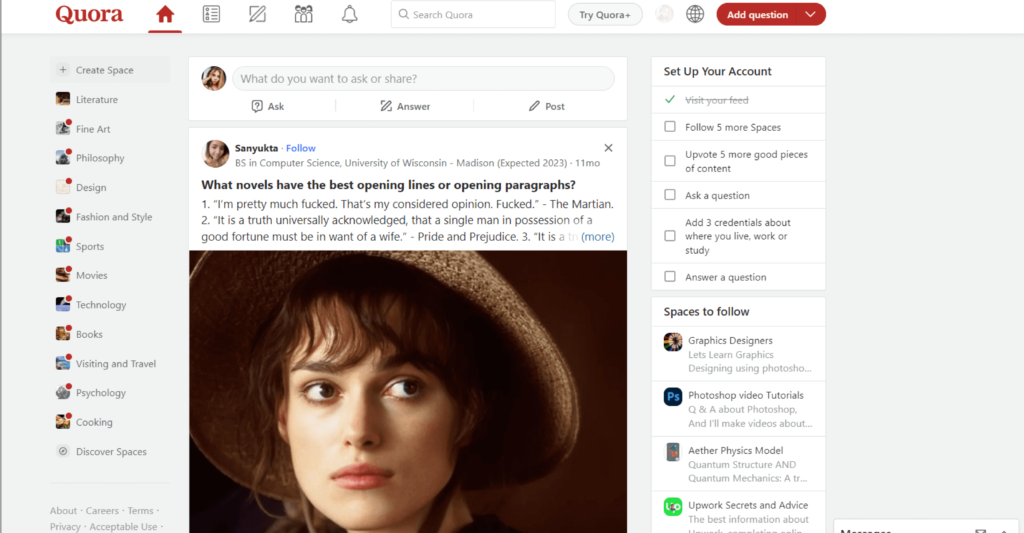 Quora is a goldmine for businesses looking to generate leads. By answering questions related to your industry, you can connect with potential customers who are already interested in what you offer. In addition, Quora allows you to showcase your expertise and build trust with potential customers.
To maximize the impact of your Quora marketing strategy, it's important to be active on the platform and answer questions thoughtfully and expertly. In addition, including links to your website or blog in your responses can help drive traffic to your site and encourage potential customers to learn more about your business.
9. YELP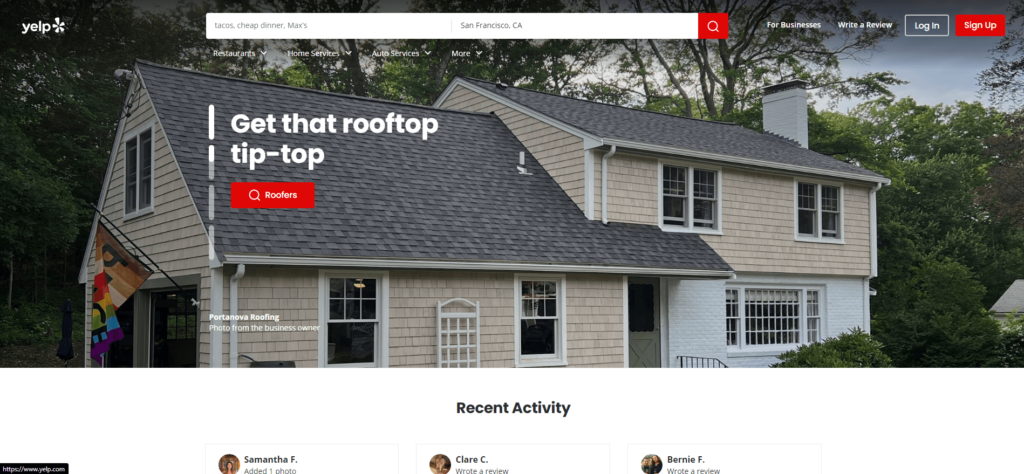 Yelp is an online platform where people write reviews about businesses in their area. And most customers turn to Yelp to see what others have to say about a particular product or service. This means you have an opportunity to capture leads on YELP.
Let's say you're a home contractor looking for new leads. If someone is looking for a home contractor, they might search Yelp for contractors in their area. If your company has good reviews on YELP, you'll have a higher chance of drawing leads.
10. Discussion Forums
Monitoring relevant forums can give you an idea of what people are talking about and their interest. You can then use this information to reach out to potential customers and connect with them.
For example, if you run a landscaping business, you could search for forums that discuss gardening, home improvement, or other topics related to your business. Next, you can contact people who have posted questions or comments and offer your services. This method sure takes some time, but it's worth the effort.
11. Medium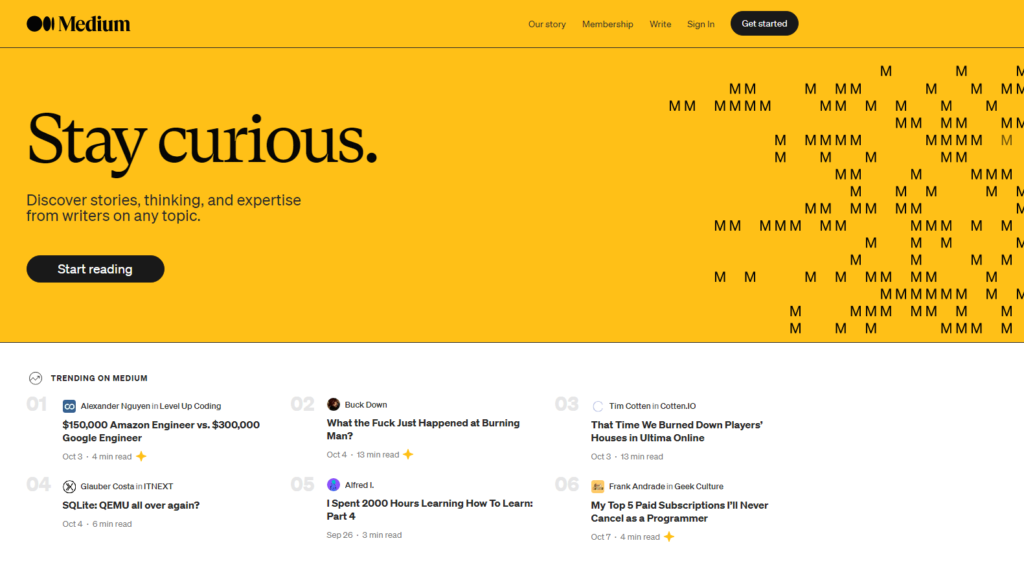 Medium is yet another great place to find leads outside of LinkedIn. It has an active and thriving online community.
Say you're a freelance writer. You can use Medium to search for businesses that might be interested in hiring freelance writers. You can also connect with other freelance writers and build a writing community on Medium to slowly build your business. In addition, you can use Medium to showcase your work and attract potential clients.
12. Niche Platforms
When most people think of Github, they think of a platform for software developers to share code. However, Github is also a powerful tool for businesses. By searching for repositories related to your industry, you can find potential leads for your business.
For example, if you run a marketing agency, you could search for repositories with keywords like "social media" or "content marketing." By doing so, you can find businesses that may be interested in your services.
You can also use Github to build relationships with other businesses in your industry. Collaborating on projects or contributing to repositories can help you create connections that may lead to future business opportunities.
13. Instagram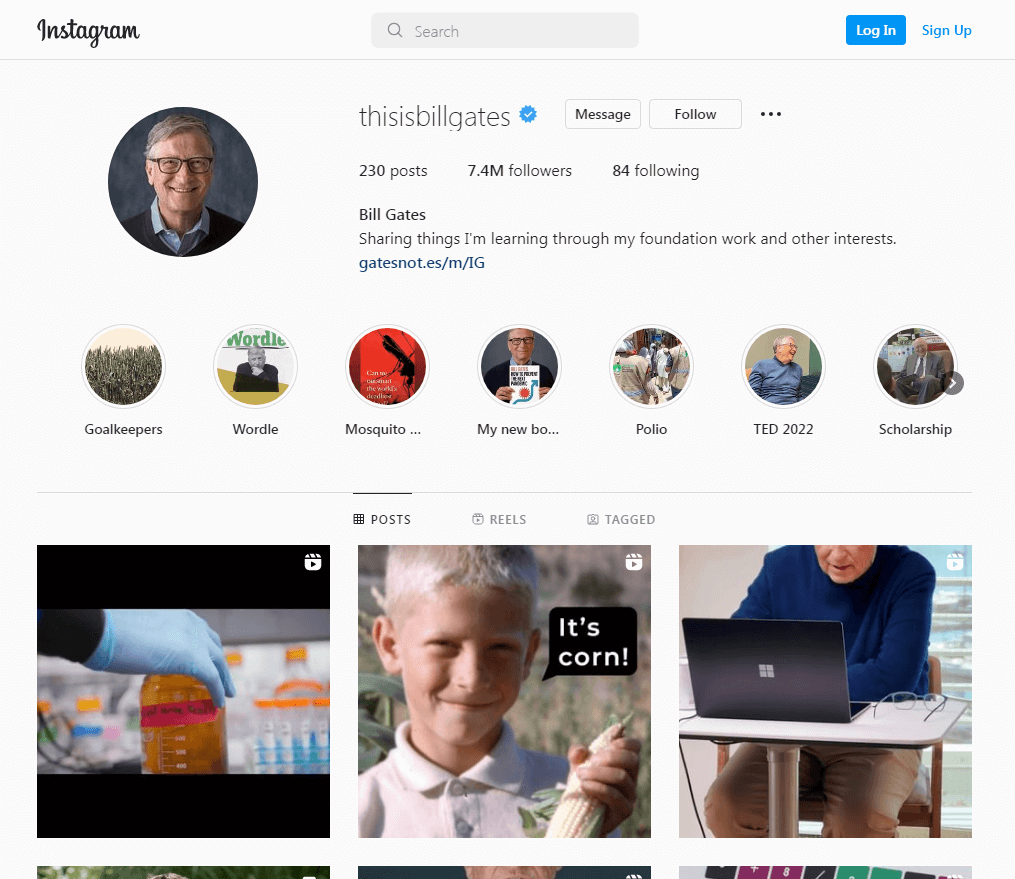 Depending on how you use Instagram, it can be a powerful tool for finding new leads. You can draw potential customers and clients by carefully crafting your profile and posts.
Let's say you're a graphic designer – you can use Instagram to showcase your work, share behind-the-scenes photos of your process, and give your followers a glimpse into your creative world. And since Instagram is constantly updated with new features, you can always find new ways to engage with your audience.
14. Webinars
By hosting or attending a webinar, you can connect with potential customers who are interested in your products or services. Additionally, webinars allow building relationships and trust with potential leads.
For example, if you host a webinar on a topic related to your business, you can establish yourself as an expert in your field. This can lead to more sales down the road. Attendees of your webinar will also be more likely to remember your brand and recommend your products or services to others.
15. Previous Clients
Your clients are your best asset to finding leads outside LinkedIn. Why? Because they know you and your work and are the perfect people to spread the word about your expertise, products, or services.
Here's how it can work: let's say you have a client who loves your product or service. There's no harm in requesting them to recommend your product or service to their friends and colleagues.
So don't be afraid to ask your clients for help finding new leads if they've had a positive experience with you.
16. Referrals
A referral is a vote of confidence from someone you know and trust – which carries a lot of weight. Regarding business, referrals can be an invaluable source of leads.
Let's say you own an accounting firm. One of your clients is happy with your work and refers you to their friend, looking for an accountant. You reach out to the friend, and they decide to use your services.
Not only have you gained a new client, but you've also gained the trust of that client's network. And that can lead to even more referrals down the road.
17. Pinterest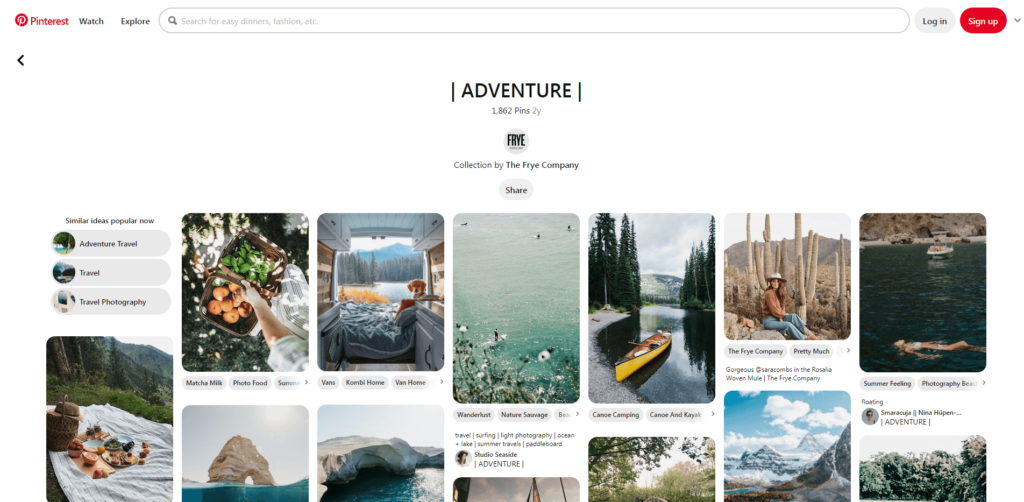 Pinterest goes way beyond pictures and graphics; it's a huge community where you can find warm leads for your business. By creating boards that feature your products or services, you can reach a wide audience of potential customers. Pinterest is highly visual, which means you can showcase your products creatively.
For example, if you own a boutique, you could create a board featuring your latest arrivals. Or, if you offer wedding planning services, you could create a board with photos of the recent weddings you planned.
18. Reddit

The Reddit community is the best, hands down! You'll find people from every niche engaging in Reddit discussions and sharing their expertise. Many subreddits are business-related, and you can use the search function to find specific businesses or niches.
For example, if you're a web developer, you could search for "web development" or "startups." Once you've found a few subreddits related to your business, take some time to browse through them and find relevant posts.
If you see a post that would be a good fit for your business, feel free to reach out to the poster and ask if they're interested in working with you.
19. Email Lists
Did you know that you can also find leads from email lists? This strategy will work if the list is well-managed and the email addresses are accurate.
For example, if you have a list of potential customers who have signed up to receive information about your product, you can send them an email with a link to your product page. Plus, you can send them that helps solve their problem.
If they are interested in what you have to offer, they will click on the link and be redirected to your website. From there, you can follow up with them and convert them into paying customers.
20. Event Lists
If you're a B2B company looking for new clients, you can search for relevant events and trade shows your target market might be interested in attending. Next, gather the attendees' contact information and reach out to them after the event. This is a smart way to connect with potential customers and build relationships.
21. Local Business Listings
Local business listings are also a great way to capture leads. They allow you to guage the market and find potential customers for your product or service.
The best part? Local listings provide contact information that you can use to reach out and introduce yourself to new leads. In addition, many local business listings include reviews, which can give you insight into a company's reputation.
Finally, by reading through a company's description, you can get a sense of its size and scope and if it is a good fit for your products or services.
22. Craigslist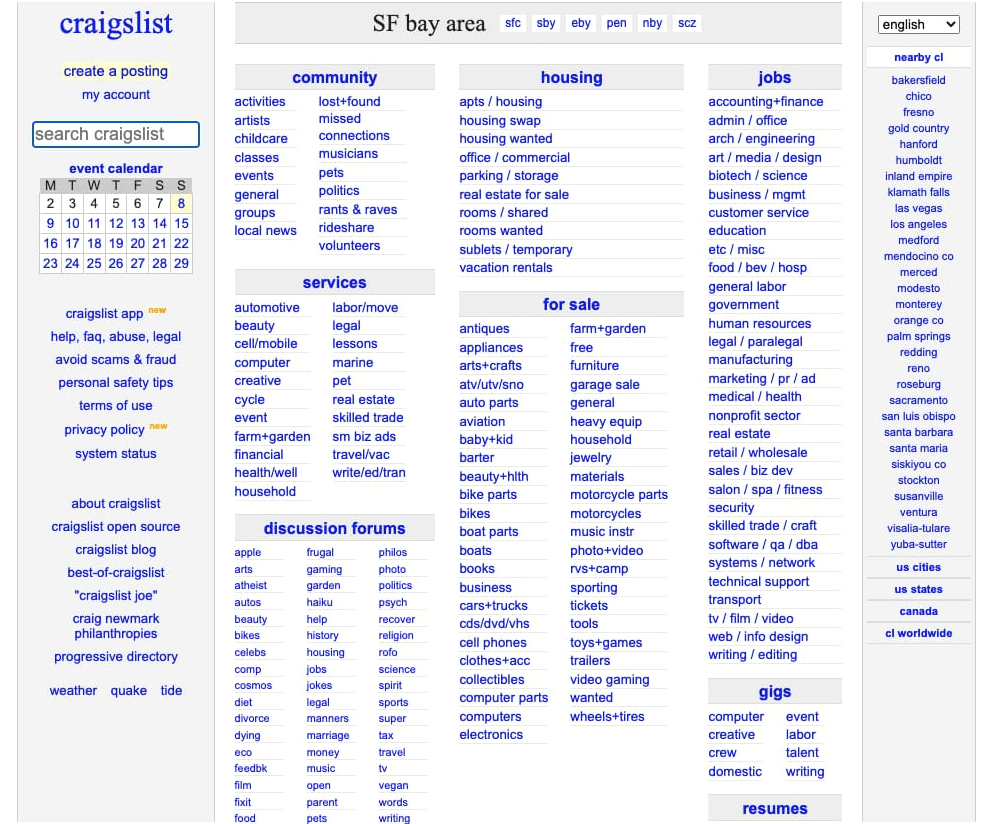 Imagine scrolling through Craigslist, idly looking for a new couch or maybe a used car, when suddenly an ad catches your eye. It's about an outsourcing opportunity related to your business or expertise. You can contact the company that requires your service and present your service or solution.
23. Online Directories
Online directories make finding leads much easier. For example, one directory might list businesses by type to let you find companies in your industry. Another might list enterprises by their location, allowing you to target companies in your city or region.
Similarly, some directories allow you to search with specific keywords, making it easy to find companies that meet your criteria.
24. Blogs' Comment Sections
The comment sections of blogs related to your product or service is also an excellent place to find leads outside of LinkedIn network. Many people engage in conversations in the comment sections, which is a great place to interact with potential clients and establish rapport.
For example, someone may mention they are looking for a product or service your business offers. By engaging in conversation with this person, you can learn more about their needs and potentially turn them into a customer.
25. Events and Trade Shows
While this may sound old school, events and trade shows allow you to collect business cards from potential leads. You can follow up with these leads after the event to set up a meeting or call.
Attendee lists are often available for purchase before an event, so you can research potential leads in advance and target the ones that are the best fit for your business. You may also want to network with other companies at events to find referrals or introductions to new leads.
26. Amazon Advertising
Amazon's massive customer base is a big source of potential leads, and its ad platform allows you to direct your ads to specific demographics.
For example, let's say you're selling popular products to mothers. You could create an ad campaign targeting mothers with Amazon Prime accounts and who live in certain zip codes. Targeting your ads specifically to your potential customers means you can maximize the chances of generating leads.
27. Yellow Pages
Yellow pages have been a go-to source for finding business leads for many years. Though the internet has changed how we find information, yellow pages are still relevant.
Look at the section corresponding to your industry to find leads in the yellow pages. For example, look in the "restaurants" section if you own a restaurant. Once you've found a list of potential leads, you can narrow your search by location, type of business, or other factors.
28. Bing Ads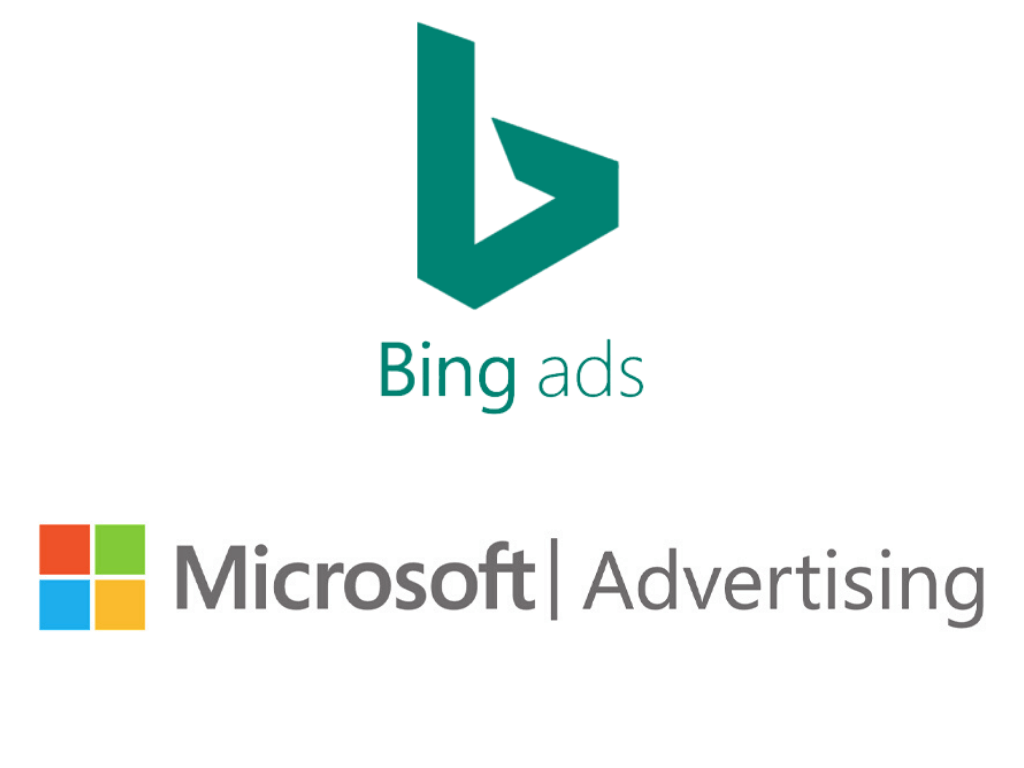 You're sitting at your computer, scrolling through page after page of search results, looking for that one perfect lead. But where do you start? How can you be sure you're not missing anything important?
Luckily, there's a tool that can help you find the leads you need: Bing Ads. By using the Bing Ads' targeting options, you can make sure your ads are seen by the people who are most likely to be interested in your product or service. And since Bing Ads offers detailed tracking and reporting, you can see exactly how your ads perform and make adjustments as needed.
Want to Simplify Your Lead Generation Task? Consider Using an Automation Tool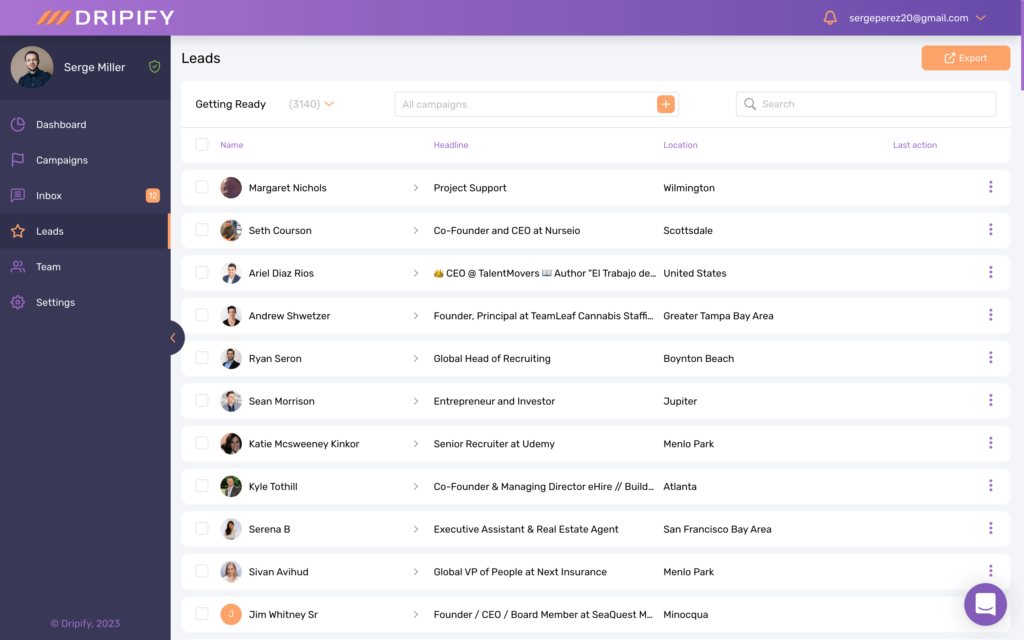 While the sources explained above are excellent places to find leads, LinkedIn retains its position as the number one place for B2B lead generation. But generating leads on this network involves doing many repetitive and time-consuming activities.
Luckily, the best LinkedIn lead generation software like Dripify makes lead generation on LinkedIn a seamless experience. This hands-on tool lets you automate many tasks like LinkedIn messaging, profile visits, follow-ups, lead segmentation, and much more. The best part? You can create drip campaigns in Dripify and build a database of potential customers without spending hours manually adding new contacts.
Conclusion
Now that you have a list of resources for finding leads outside of LinkedIn, it's time to get started with lead generation. Use these strategies to start capturing leads and growing your business, one at a time.
You may want to experiment with these alternative lead generation methods to find the ones that work for your business. Remember that what works best for your business also depends on your product, service, and industry.