Purchasing a LinkedIn premium account offers you access to a fantastic feature: Interesting View. With the help of Interesting Views, you can expand your network and improve engagement.
If you haven't used this incredible feature yet, we're here to help you learn more about it:
· What does an Interesting View mean on LinkedIn?
· Why should I invest in an Interesting View on LinkedIn?
· Where you can find the Interesting view feature on web and mobile
· And lastly, how LinkedIn automation tools can help you streamline communication and expand outreach
Excited? Let's jump in!
What is an Interesting View on LinkedIn?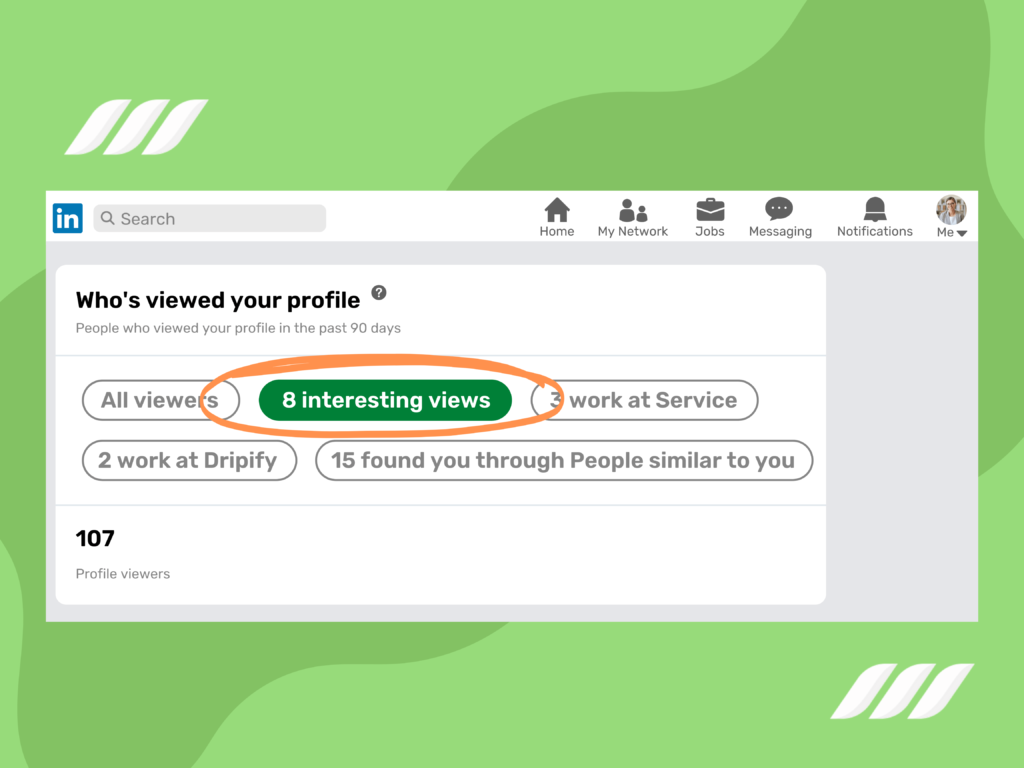 Here's the thing: you can only see profile views from the last five days with your basic LinkedIn account.
For marketers and businesses, this tool is not helpful. That's why LinkedIn Premium lets you see views received on your profile over the past 90 days. With the help of a premium account, sellers and businesses can check out which people find their products and services attractive.
But here's the problem: profile views from the past ninety days translate to millions of profiles out of a few hundred that don't fit your buyer persona. So, how do you sort out your target audience without spending hours?
That's where LinkedIn Interesting Views step into the picture. The Interesting View Feature leverages an innovative algorithm that separates the profiles that find your LinkedIn portfolio and offering attractive.
How Can I Find an Interesting View on LinkedIn?
Now that you know what marks an Interesting View on LinkedIn, let's discuss how you can find this tool:
Steps to Finding an Interesting View on Desktop
Here's how you can find LinkedIn's Interesting View Feature on your desktop:
· Open LinkedIn.com and enter your password and username
· Choose the 'View My Profile' button located at the top-right
· Find the 'Who's Viewed My Profile Section' present under the news feed
· Navigate the 'All My Profile' option and select the 'Interesting Views' button next to it
· LinkedIn offers a comprehensive list of users that fit your target buyer persona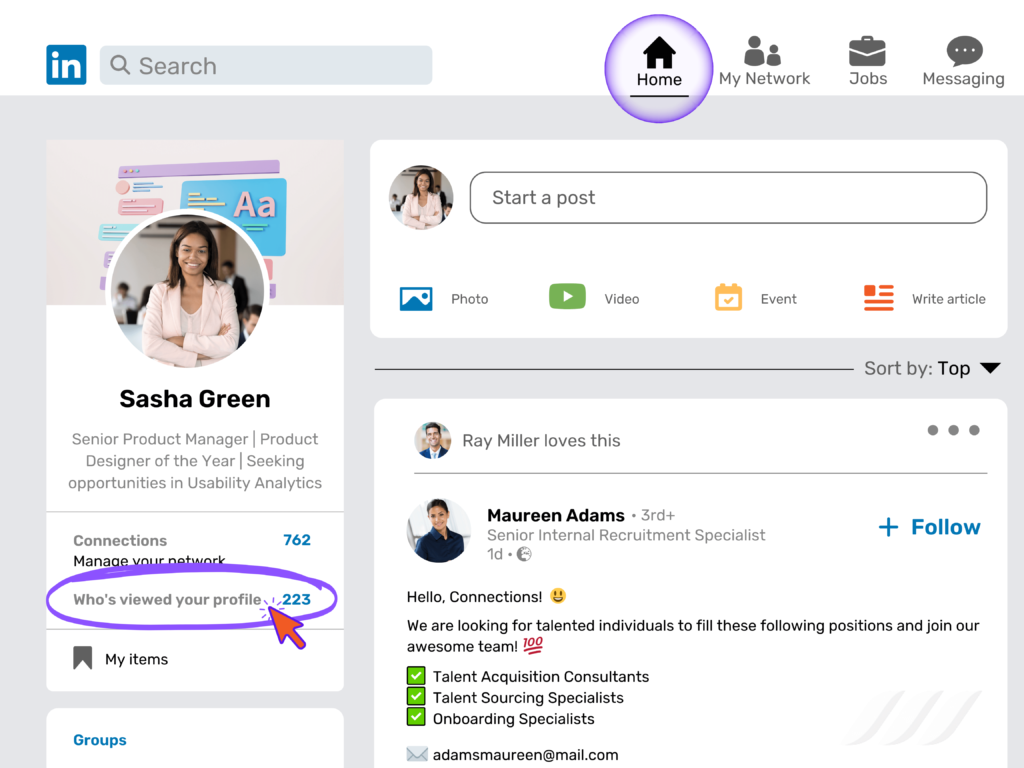 Steps to Finding an Interesting View on Mobile
If you're scrolling LinkedIn on the mobile app, follow these steps:
Launch LinkedIn's app on your mobile
Put your username and password to log in
Click on the 'Me' icon located at the top-left of your mobile screen
Navigate the 'Who's Viewed My Profile' section present under your LinkedIn newsfeed
Locate the 'All My Profile Views' section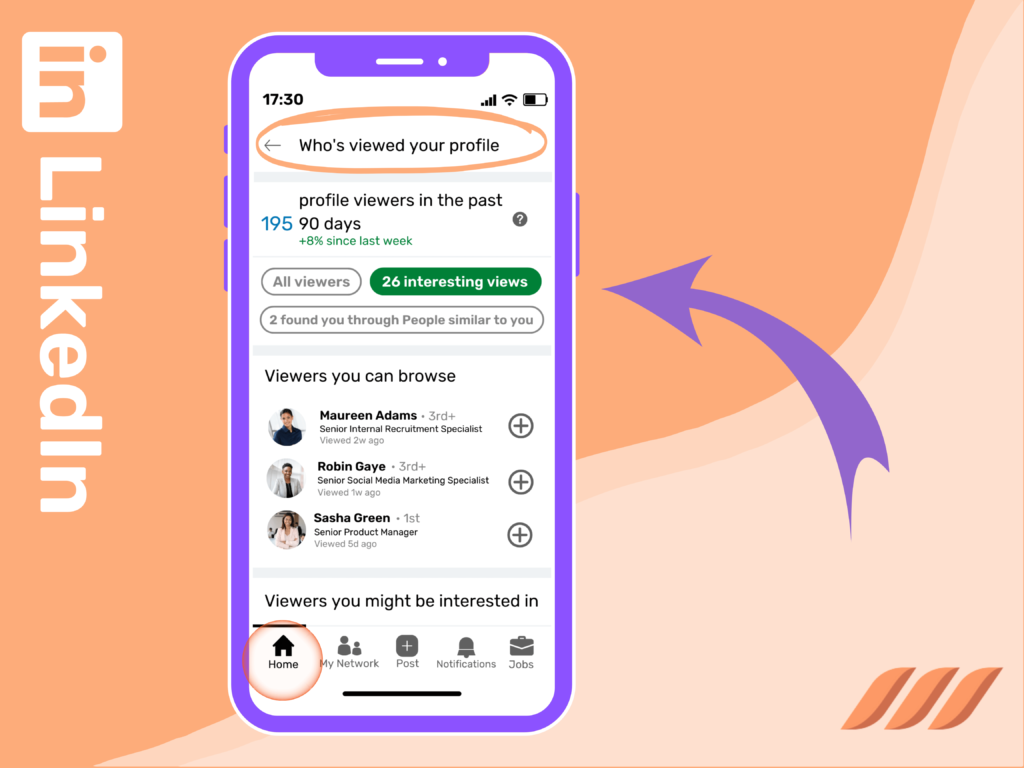 After that, click on the 'Interesting View' button to trigger a list of LinkedIn viewers.
Tips to Remember when Using LinkedIn's Interesting View Feature
When using LinkedIn's Interesting View feature, keep these tips in mind:
LinkedIn will not send you a notification when you receive an Interesting View
You must have a premium account to use the Interesting View Feature
The Interesting View Feature is ideal for businesses and marketers
What is a 'One Interesting View on LinkedIn?'
One Interesting View on LinkedIn is a revolutionary feature that uses an innovative algorithm to analyze profiles that view your page/profile. After that, this business-oriented social networking platform scrapes out profiles that find your offering attractive.
As a result, the One Interesting View feature on LinkedIn helps you boost reach and uncover lead generation opportunities.
Let's discuss how the Interesting View feature helps you target the right audience:
If You're Already Connected
It's no surprise: you're more likely to receive a reply from a LinkedIn user who's part of your professional network. If you know why they checked your LinkedIn profile, consider using it in your personalized message.
If you're unsure why they searched your LinkedIn profile, send an attention-grabbing message telling them you're there to help them.
If You're Not Already Connected
If the LinkedIn user who viewed your profile isn't in your connection, consider researching their profile. That way, you can identify whether they fit your target audience.
Remember, your goal is to build a robust network that is mutually beneficial for you and the LinkedIn profile you're viewing. So, connect with viewers who are potential buyers, collaborators, or industry connections.
After researching, send them a highly personalized and eye-catching message asking them how you can help.
How to Use LinkedIn' Interested View' to Automate Your Outreach?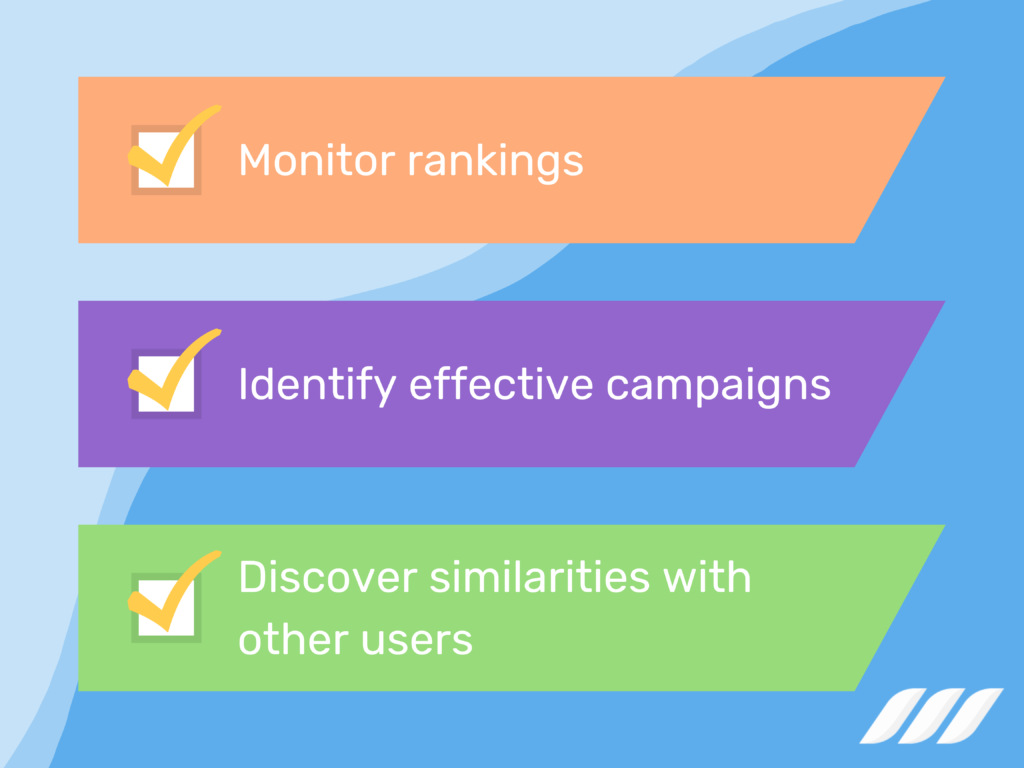 Using the Interesting feature is ideal for LinkedIn users who want to:
· Monitor rankings to see which posting status or content grabs their audience's attention
· Identify which campaigns are effective
· Find out what you and another LinkedIn user have in common with its LinkedIn Highlight button
But the downside of the Interesting View feature is sending messages manually. Writing personalized outreach emails/messages can be time-consuming and exhausting. That's why Dripify enables you to automate outreach on LinkedIn with its excellent and personalized campaign.
Using this innovative platform, businesses and sellers can create lead generation funnels, export files of prospects, save lists, and ensure success.
Streamline your outreach and grow your business on LinkedIn with Dripify… Try Dripify free trial!
Conclusion
Using the LinkedIn Interesting View feature enables you to identify LinkedIn users that viewed your profile. That way, you can spot users that find your product/services attractive.
Boost your outreach with Dripify LinkedIn automation tool. Automate your lead generation campaign and grow conversions with our innovative platform to boost sales!