When it comes to using social media for fundraising, most people think of sites like Facebook or Twitter. And while those networks can be useful for getting the word out about your cause and generating some initial interest, they're not necessarily the best places to start a long-term fundraising strategy.
But did you know that LinkedIn can also be a powerful tool for fundraising? If you're raising funds for a social cause, you can leverage your LinkedIn network to hit your goals. Collecting funds through LinkedIn requires proper planning and a strategic approach.
We'll explain everything you need to know about fundraising on LinkedIn, including how to create a campaign, reach your target audience, and maximize your donations. 
So lace up your boots, and let's start fundraising on LinkedIn today.
What Is LinkedIn Fundraising?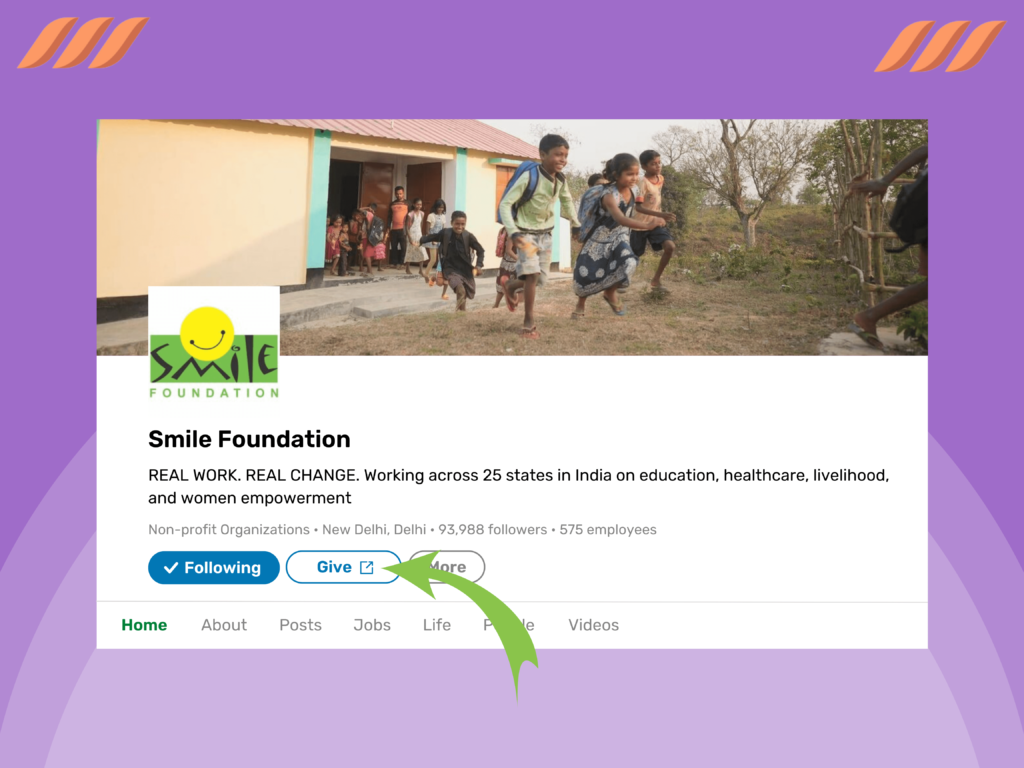 LinkedIn fundraising is a relatively new way for nonprofits to solicit donations from their networks of supporters on the professional networking site.
Related article: How to Network on LinkedIn
While LinkedIn is less widely used than other social media sites like Facebook and Twitter, it is growing in popularity, especially among older adults, making it an ideal platform for nonprofits seeking to engage new donors.
LinkedIn fundraising lets you tap into your professional network to raise money for social causes. This fundraising feature enables users to create a fundraising page to solicit donations from their professional network.
When creating your fundraising page, you can select a cover photo, add a description of the cause you're supporting, set a fundraising goal, and more. Once your page is ready, you can share it with your connections, individuals, or groups. You can also post updates on your progress, which will appear in your connections' newsfeeds.
LinkedIn lets the participants donate without leaving the site, which is convenient for donors and helps ensure they follow through on their pledges. Also, this platform provides users with tools to track their progress and measure their success.
For example, you can see how much money you've raised, how many people have donated, and what kinds of updates or posts have been most successful in generating donations.
Why Use LinkedIn for Fundraising and Nonprofits?
One of the biggest advantages of using LinkedIn for fundraising is its extensive and engaged user base. As of 2022, LinkedIn has over 830 million members in more than 200 countries and regions worldwide.
What's more? LinkedIn users are highly active on the platform. According to the company, members spend an average of 17 minutes monthly on LinkedIn. This presents a great opportunity for nonprofits seeking to raise awareness and funds for their cause.
By creating a strong presence on LinkedIn, nonprofits can reach many potential donors worldwide. And because LinkedIn users are already used to engaging with content on the platform, they're more likely to donate when they see content from nonprofits that resonates with them.
LinkedIn also offers a wealth of resources to help nonprofits fundraise effectively on the platform. For example, LinkedIn provides extensive guidance on creating nonprofit pages optimized to generate donations.
Nonprofits can also take advantage of LinkedIn Grants, which provide funding to help nonprofits build capacity and expand their reach on the platform.
Benefits of Using LinkedIn for Fundraising
LinkedIn has come a long way since its inception in 2003 – it is no longer just a site where professionals post their resumes and connect with other like-minded individuals. LinkedIn has now also become a dependable fundraising tool for charities and nonprofit organizations.
Here are some benefits of using LinkedIn for fundraising:
1. Wider Reach
As we said, LinkedIn has a lot of members in over 200 countries and territories. This gives charities and nonprofits a wide reach for raising awareness and funds for their cause. 
You could be sitting on one continent and reaching out to potential investors in another via your LinkedIn fundraising page; it makes the whole process seamless, glitch-free, and dependable.
2. Specific Targeting
Organizations can use LinkedIn's search function to target specific individuals, businesses, or even groups that may be interested in donating to their cause.
For example, if you are a charity focusing on environmental protection, you can search for LinkedIn groups interested in sustainability or green living.
3. Mutually Beneficial Relationships
When reaching out to potential investors (which can be businesses or individuals) on LinkedIn, it is important to remember that you want to establish a mutually beneficial relationship. This means you should offer something of value in exchange for a donation, such as publicity or recognition on the organization's website or social media platforms.
If you make a personal connection with someone on LinkedIn, there is a greater chance that they will be interested in hearing about your cause and donating to your organization.
This is because your potential donors can see that you are not just another faceless entity but a real person with passions and interests.
4. Ability to Research Potential Donors Before Reaching Out
One of the great features that LinkedIn offers is the ability to research potential donors before even reaching out to them. You can use LinkedIn's search feature to input different criteria, such as job title, company size, or location, which will generate a list of relevant results.
For example, if you are looking for potential donors who work in the financial industry in New York City, you can input those criteria and get a list of results that fit that description. This is a great way to narrow your search and find individuals more likely to be interested in your cause.
Moreover, LinkedIn lets you see how you are connected to potential donors. This is important because your connections can be a valuable introduction when reaching out to potential donors.
If you see that you have a mutual connection with someone, mention that in your initial outreach message, as it will increase the likelihood of getting a response.
5. Access to High Networth Individuals
LinkedIn gives you access to high-net-worth individuals (HNWIs). HNWIs are individuals with a net worth of $1 million or more. These individuals tend to be major donors, and their support can go a long way in helping you reach your fundraising goals.
The smartest way to find HNWIs on LinkedIn is by using the Advanced Search feature. This feature allows you to select specific criteria, such as industry and company size, which will generate a list of results that fit those descriptions.
For example, if you are looking for HNWIs who work in the financial industry at large companies, you can input those criteria and get a list of results that match that description.
Once you have generated a results list, you can contact these individuals and ask for their support.
6. Find Grant Opportunities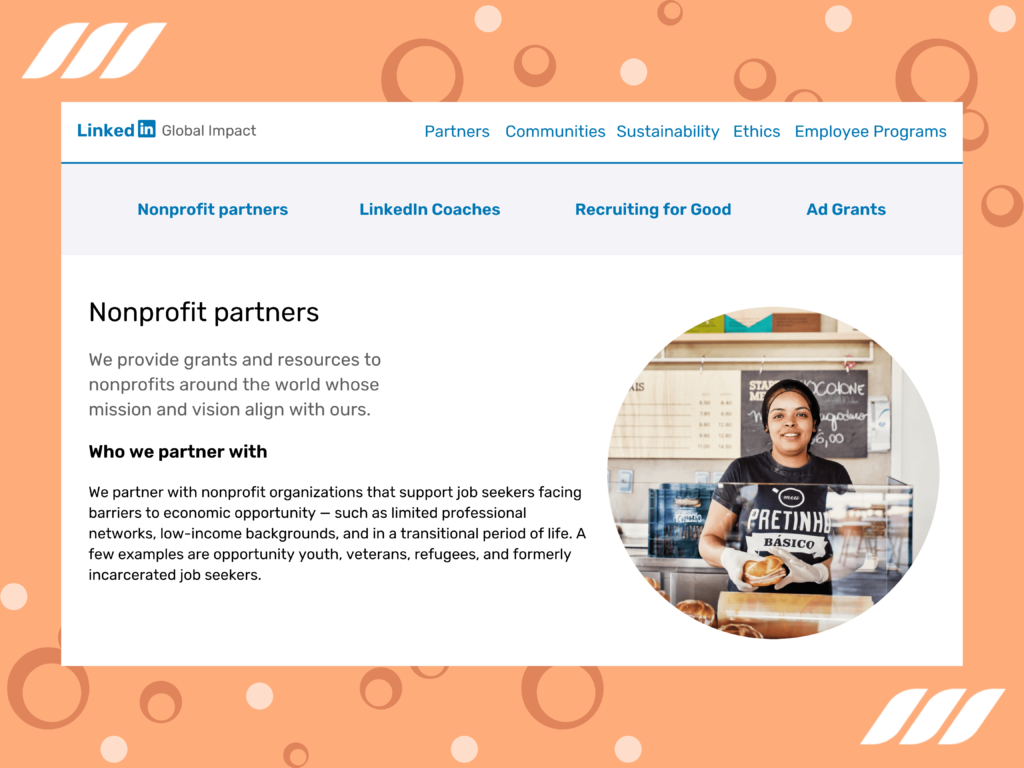 As a fundraiser, you always look for new grant opportunities to help support your cause. Luckily, LinkedIn can be an excellent resource for finding potential grants.
The first place to start is by checking out the Grants page under the LinkedIn Company Directory. This directory contains information about various foundations and grant-giving organizations, including their contact information and recent news.
You can also use LinkedIn to connect with representatives from grant-giving organizations directly. Many of these organizations have Company Pages on LinkedIn, which you can follow to get updates about their work.
Plus, you may want to use LinkedIn's search function to find people who work at grant-giving organizations and reach out to them directly.
7. Spread Awareness About Social Causes
One of the best ways to raise money for a cause is to generate awareness and support for that cause. And what better place to spread awareness than on the world's largest professional networking site?
Creating a Company Page for your nonprofit organization or social cause is always a good idea. This is because it allows you to share updates about your work by posting photos and videos and engaging with supporters.
In addition, it is good to join relevant groups on LinkedIn and participate in discussions about your cause. These groups provide an excellent opportunity to network with like-minded individuals and share your work with a broader audience.
It's no secret that LinkedIn can be an extremely powerful fundraising tool for charities and nonprofit organizations when used correctly.
By taking advantage of LinkedIn's vast reach, targeted search functions, and personal connection capabilities, your organization can achieve its fundraising goals and make a real impact.
6 Steps to Use LinkedIn for Fundraising
If you're ready to benefit from this massive platform's outreach, we hear you.
Here are some straightforward steps you can follow to raise funds via LinkedIn and get support for your cause:
1. Connect With Other Professionals in Your Field on LinkedIn
One of the best things about LinkedIn is that it allows you to connect with other professionals in your field, regardless of location. This is a great way to build relationships with potential donors interested in supporting your cause.
You can also use LinkedIn's search function to find groups or organizations that align with your mission. Once you've connected with someone, send a personalized message telling them why you're reaching out and what you hope to achieve by connecting.
2. Join Relevant Groups on LinkedIn
There are thousands of groups on LinkedIn, many of which focus on philanthropy and fundraising. By joining one (or more) of these groups, you'll be able to connect with like-minded individuals and learn about new fundraising opportunities.
Use LinkedIn's search function to find groups that match your interests, then request to join your chosen group(s). Once you're a member, take some time to explore the discussion forums and look for ways to get involved.
3. Use LinkedIn to Research Potential Donors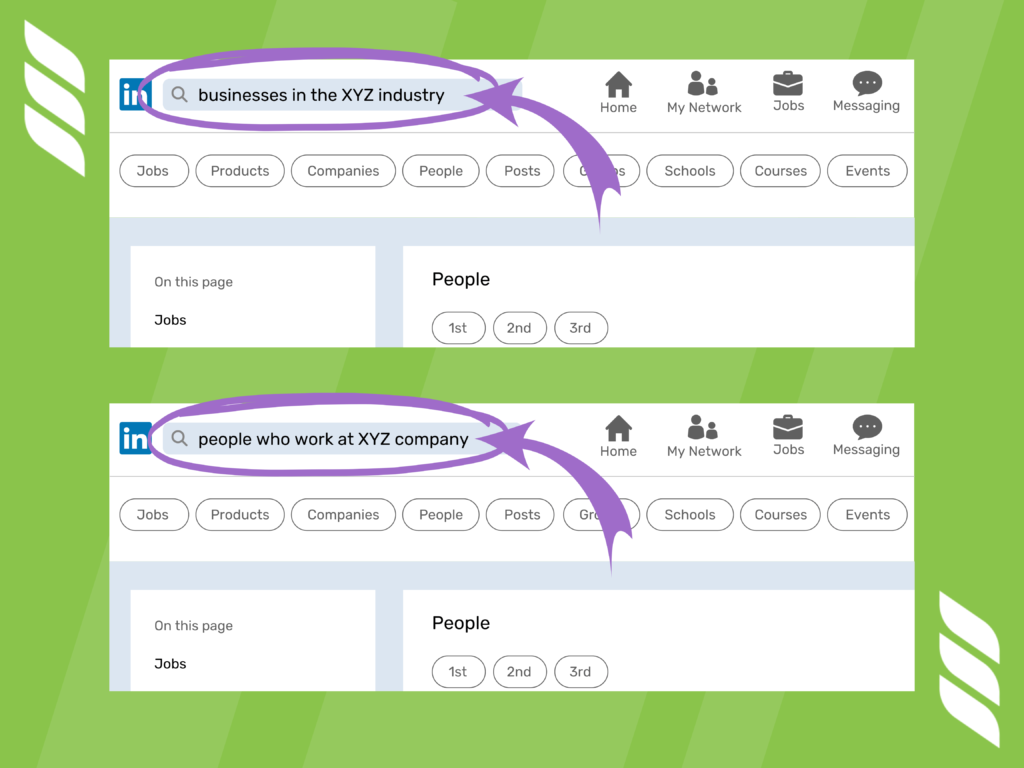 LinkedIn provides a wealth of information that can help identify individuals or companies interested in supporting your mission.
To start, visit the LinkedIn homepage and use the search bar to find individuals or organizations that fit your criteria. For example, you might search for "businesses in the XYZ industry" or "people who work at XYZ company." Once you've entered your search terms, a results list will populate, and you can further refine these results by location, relationship, or other factors using the filters on the left-hand side of the screen.
Best of all, you can narrow your search through the best LinkedIn automation tools like Dripify that helps sort your connection lists. Once your connections' contact details are in order, you can categorize them in Dripify and roll out automated donation messages.
In fact, LinkedIn automation is the best way to automate your fundraising campaign. It saves you time and allows you to spend more time interacting with potential donors than doing repetitive tasks like visiting profiles, searching for donors, and writing messages.
As you review the results of your searches, take note of any individuals or organizations that stand out as potential matches for your fundraising efforts. You can then click on their profiles to learn more about them and see if there is a connection between you and them.
4. Connect With Potential Donors on LinkedIn
Once you've identified some potential donors on LinkedIn, it's time to reach out and connect with them. If you have a premium LinkedIn account, you can use the InMail feature to contact individuals directly, even if you are not connected with them. Simply go to their profile, click on the three dots next to their name, and select "Send InMail."
If you don't have a premium account, don't worry – there are still plenty of ways to connect with potential donors on LinkedIn.
Start by sending them a connection request and a personalized message explaining why you want to connect. If they accept your request, you can begin interacting with them on the platform. This could involve commenting on their posts, congratulating them on career milestones, or participating in conversations in LinkedIn groups.
Establishing rapport and building relationships with potential donors on LinkedIn will increase the likelihood that they'll want to support your nonprofit organization when it comes time to ask for donations.
5. Use LinkedIn to Create a Fundraising Campaign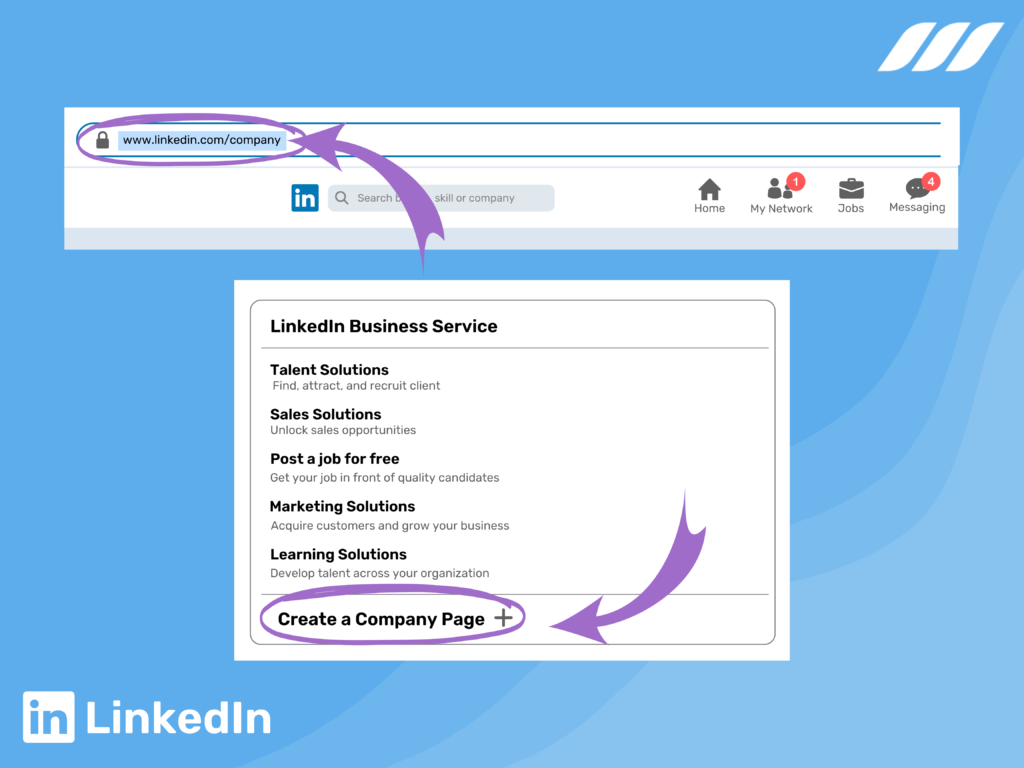 To create a LinkedIn fundraising campaign, you must have a personal profile and a company page. If you do not have a company page, you can create one by going to www.linkedin.com/company and clicking "Create a Page."
Once you have created or verified your company page, go to www.linkedin.com/campaignmanager and click "Create Campaign." From there, you can choose the campaign type you want to run.
We recommend choosing either the Employee Engagement or Advocacy campaign types for fundraising purposes. These campaign types will allow you to track how many people engage with your content and how much money you raise.
6. Use LinkedIn to Follow Up With Donors After the Campaign Has Ended
Once your campaign has ended, it is important to follow up with your donors and thank them for their support. You can do this by sending each donor a personal message through LinkedIn.
Simply go to the donor's profile and click "Message." Type your message thanking the donor for their contribution, and let them know how their donation is helping your cause.
Another way to stay in touch with your donors is by emailing them updates about your organization and how their donation is making an impact.
You can collect email addresses by adding a signup form to your LinkedIn company page or creating a landing page on your website that links to your LinkedIn campaign.
Create Your Fundraising Page
While there are many ways to use LinkedIn to reach your fundraising goals, one of the most effective is to create a campaign page.
With a campaign page, you can share your story, post updates, and accept donations all in one place.
Here's how to get started:
Log in to your LinkedIn account and go to the "Work" section.
Click on the "Campaigns" tab and select "Create Campaign."
Enter your campaign name, URL, description, start date, and end date. You can also upload a photo or video for your campaign image.
Once you've created your campaign, start sharing updates and stories about why you're raising money. Be sure to tag any relevant hashtags so people can easily find your campaign when they search for those topics on LinkedIn.
To accept donations, scroll down to the "Donations" section and click on the "Add Donation Details" button. Enter your organization's PayPal email address so people can start donating to your campaign immediately.
Keep track of your progress by periodically checking the "Insights" tab on your campaign page. Here, you can see how many people have viewed or shared your campaign and how much money you've raised to date.
Once your campaign is over, thank everyone who donated and kept up with your progress. You can do this by posting a final update on your campaign page or sending personal messages to anyone who donated.
Conclusion
LinkedIn provides a unique fundraising opportunity thanks to its vast reach and ability to connect people worldwide. By leveraging LinkedIn's networking capabilities, you can connect with potential donors who may not be aware of your cause.
Additionally, LinkedIn's user base is highly engaged, making it more likely that they will take action when they see a post or message related to your fundraising campaign.
With its many advantages, fundraising via LinkedIn is a smart choice for any organization looking to expand its reach and raise more money.