You can find the email addresses of all your prospects on LinkedIn. As you may know, finding the email addresses of your 1st level LinkedIn connections is somewhat easy.
But 2nd and 3rd level connections? Well, those have always been a little harder to find. However, if you do find them, they can be a game-changer for your business.
That's because those emails give you the power to:
So, how do you find those email addresses of 2nd and 3rd level LinkedIn connections? We at Dripify have a solution. And all you need to access that solution are email finder credits.
What are Email Finder Credits?
An email finder credit is your currency for using Dripify sales automation tool to find and verify a prospect's email address.
Each Dripify plan, including the free 7-day trial, comes with 100 free email finder credits to use for 30 days. If you opt for the free trial, you'll get to keep any unused credits for an additional 23 days. But unused credits won't roll over to the next month.

Once the email address is successfully discovered, Dripify deducts 1 credit from your balance.
Not to worry, though. Every month that you're subscribed, you'll receive a fresh batch of email finder credits to use whenever you'd like within 30 days. You can always monitor the number of email finder credits used, the number of emails found, and the reset date at the right-side drop-down menu: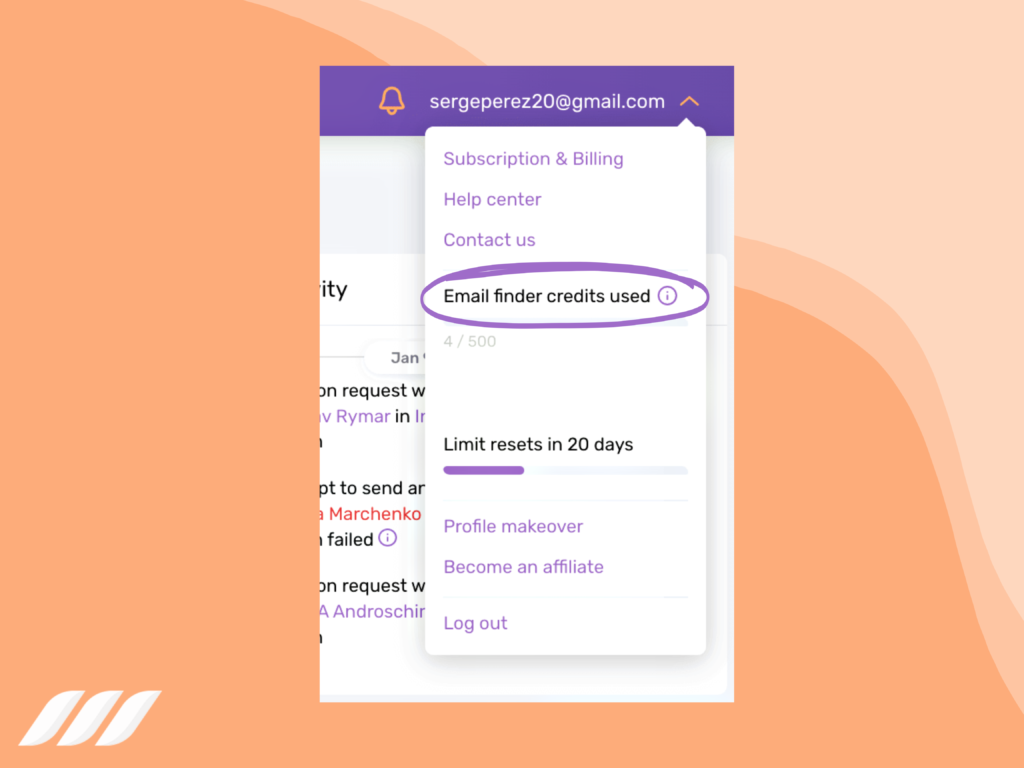 What Does Dripify Do After the Email Address is Discovered?
In addition to the option of exporting all leads' data, including emails, to a CSV file, you can use Dripify's capability to send LinkedIn connection requests via email. This enables you to surpass LinkedIn's weekly invitation limit.
Read how to send connection requests by email with Dripify to learn more.
When you create a campaign and select the "invite by email" action, Dripify will leverage the lead's email address to directly send the connection request to their email, bypassing LinkedIn's weekly invite restriction: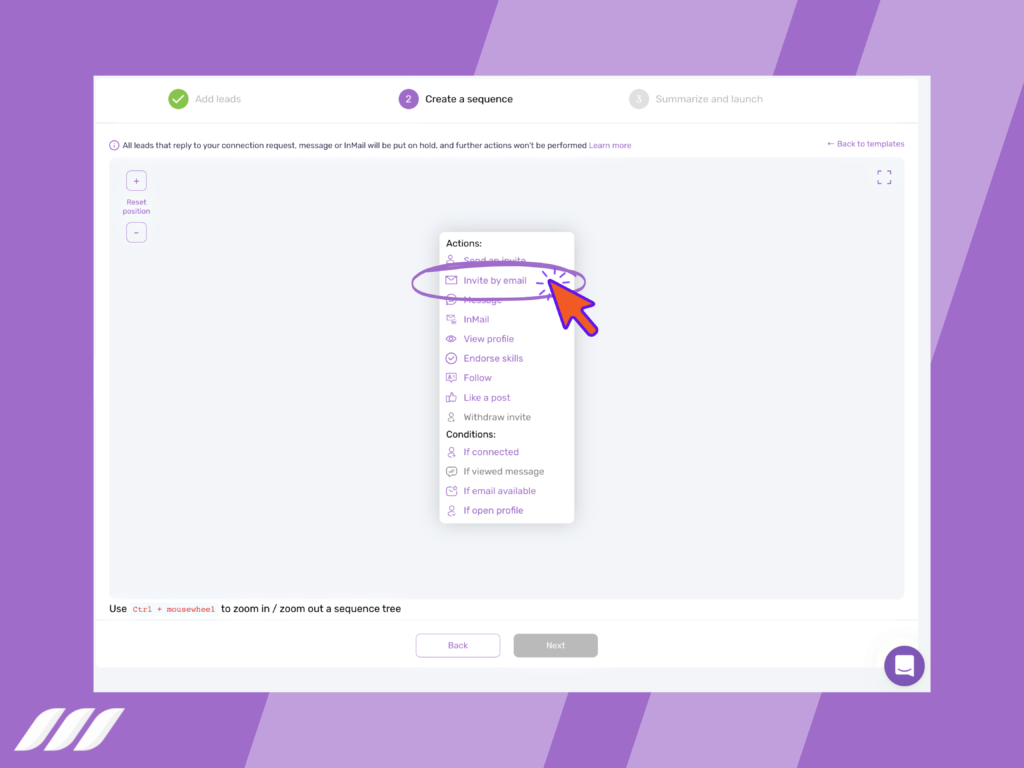 What if You Use All Your Free Email Finder Credits and Need More?
Have you spent all your email finder credits this month? No problem at all. You can always upgrade your email finder plan from the "Billing" page of your control panel.
When you upgrade your account, your monthly credit allowance will be reset right away.
If you know you'll be sending connection requests all year, you can save up to 35% by getting an annual package. Just note that the credit limit will continue to reset every month.
Read also: How to Find Someone's Email?
Conclusion
Email finder credits are your currency for finding verified corporate email addresses of any users on LinkedIn. And having access to those email addresses gives you a chance to supercharge your prospecting by going beyond the weekly invite limit on LinkedIn.